Spray Paint & Mesh Used to Create Mesmerizing Digital Pixels in Greece
Berlin based artists create a digital-inspired pixelated mural in ancient ruins in Greece using mesh and spray paint. Created by artists Thomas Granseuer and Tomislav Topic, this is their latest piece to date.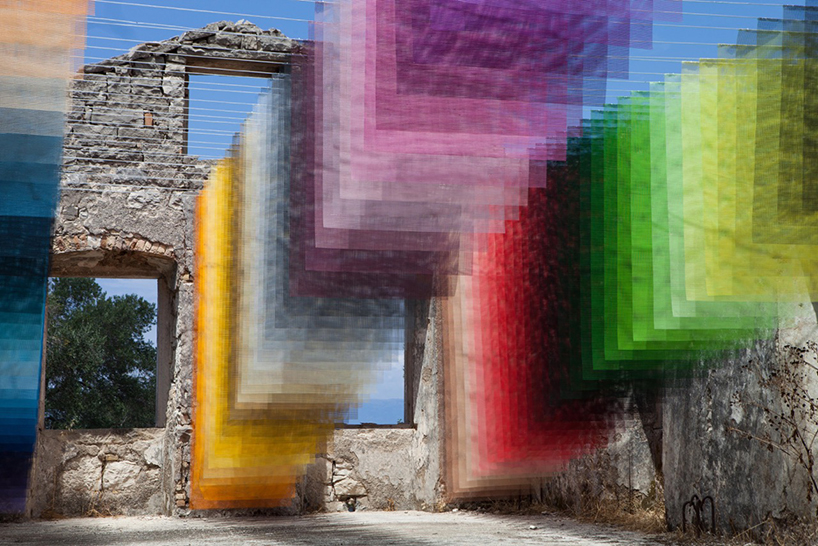 The duo began in Germany and began as they attended University in which formed Quintessenz, an art project with their primary focus was on producing "art [that] makes / creates space for its color."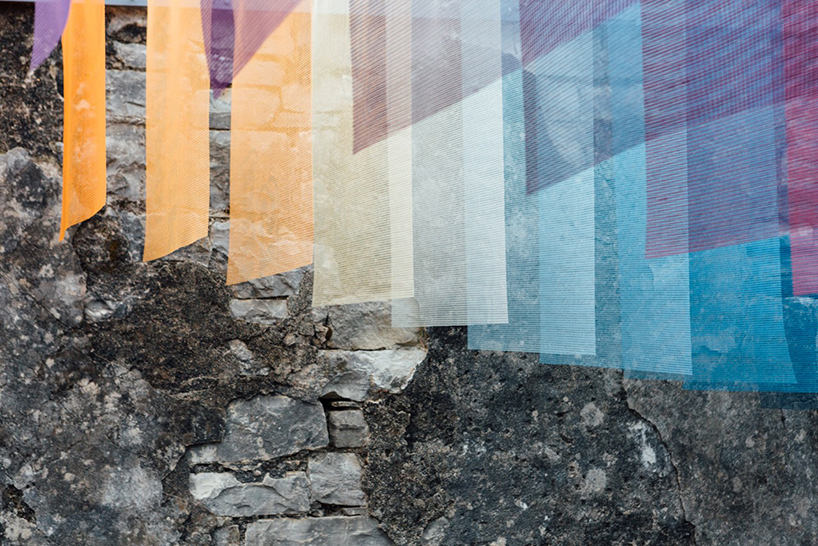 The art installation was cumulated at a 400-year old ruin in a little village of Kagatika on the island of Paxos. Both the artists have used over 120 shades of color in their installation and blended each so precisely they create an optical illusion of floating digital reality within the eyes reach.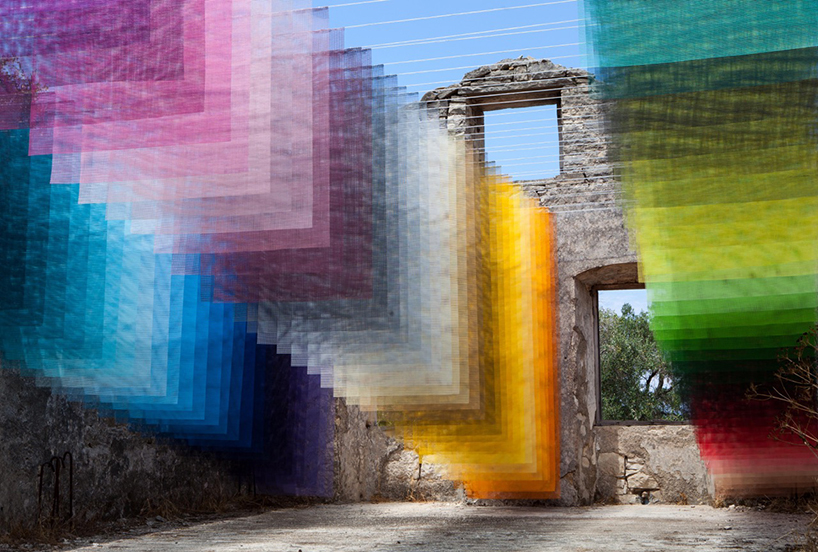 Quintessenz created many overlapping layers that progressively increase or decrease in size as one walks towards or away from the window found at either end of the installation. They are meant to resemble digital pixels, contrasted against the ancient and  gray stone.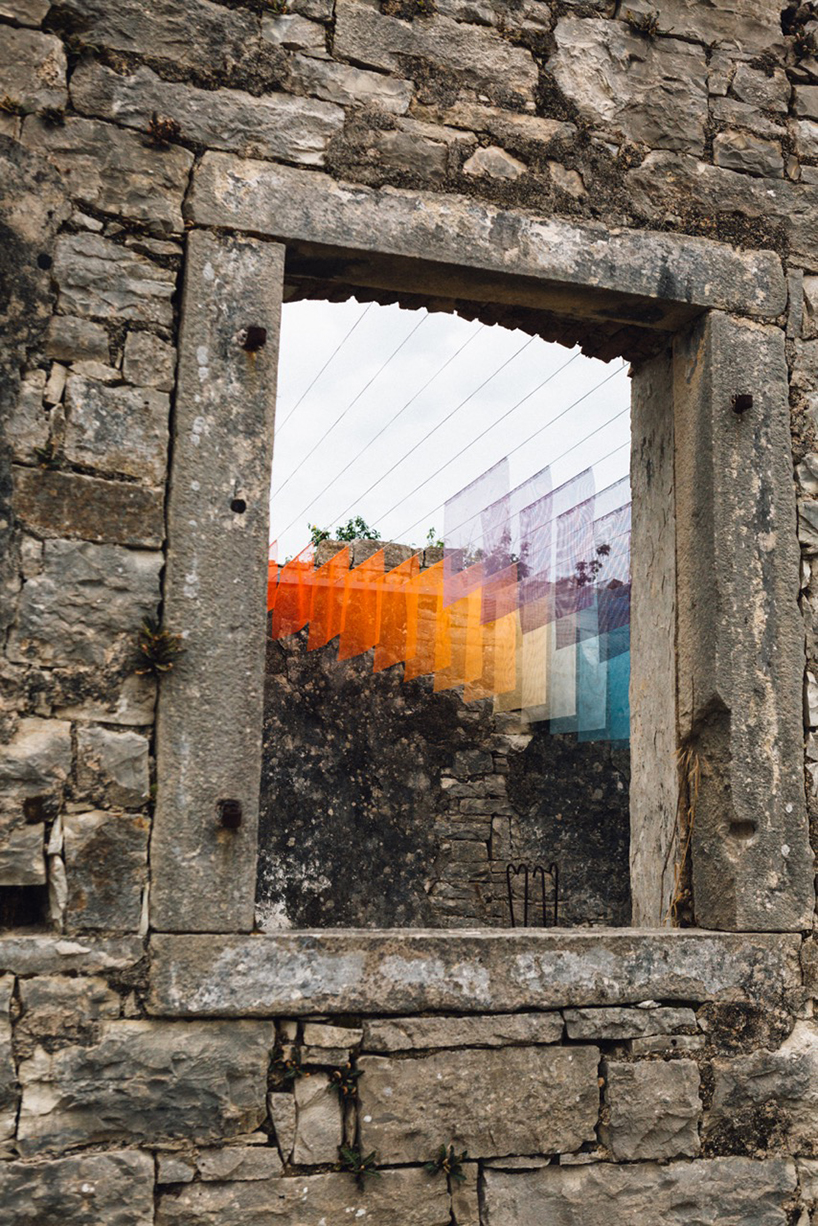 The natural elements contribute to the installation, as both the wind and sunlight make the installation appear as a an advanced digital body mimicking billboards and flickering lights but with no electrical or technological advancements made, the duo has developed a juxtaposition in this 400-year old ruin.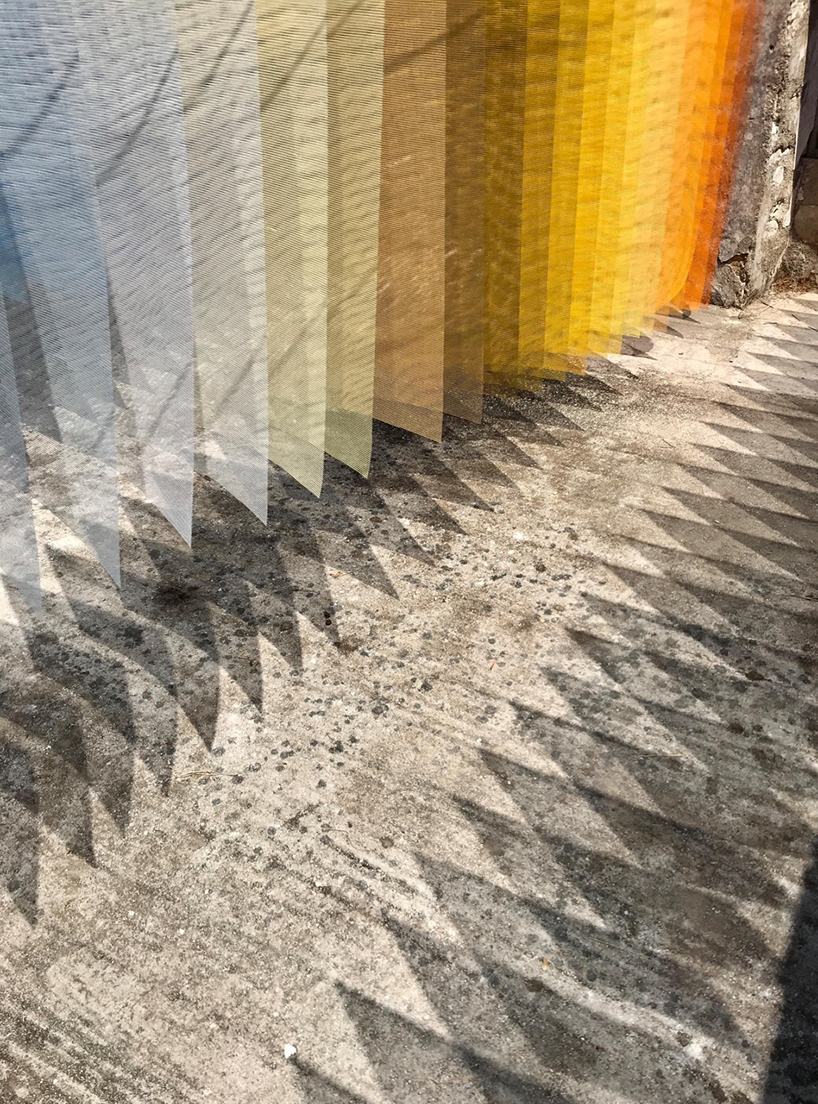 The artists encourage visitors to take "a moment and simply enjoy the light and the translation of the wind in the material," and place "their mobile phone cameras in their pockets."