Small Office in Paraguay is Built Around Two Large Trees with Rammed Earth Walls
A small office, Earthbox, in the middle of Asunción, Paraguay is made of a large opening covered with glass, rammed earth walls and surrounds two trees bringing the outdoors literally inside.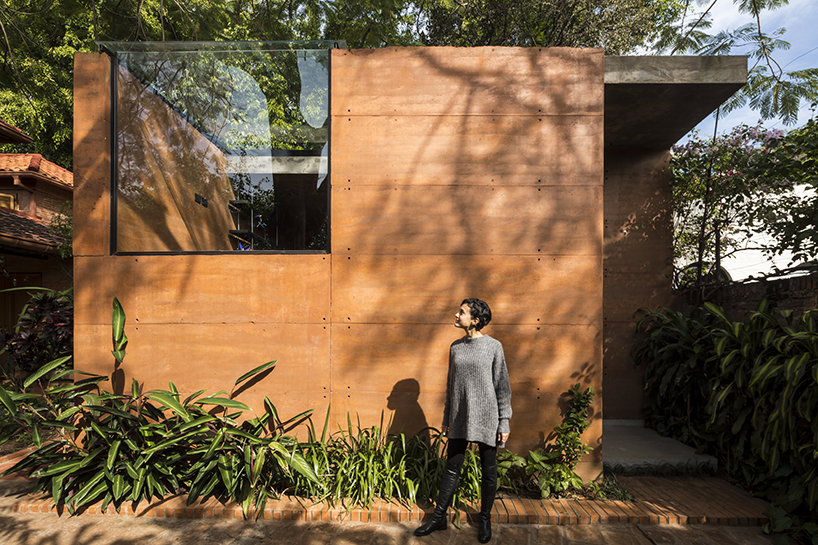 Designed by local studio Equipo de Arquitectura, the challenge was preserving the two large trees including their roots using basic materials of earth, wood and glass. One tree, a flame tree, is a part of the external design but is framed with glass panels.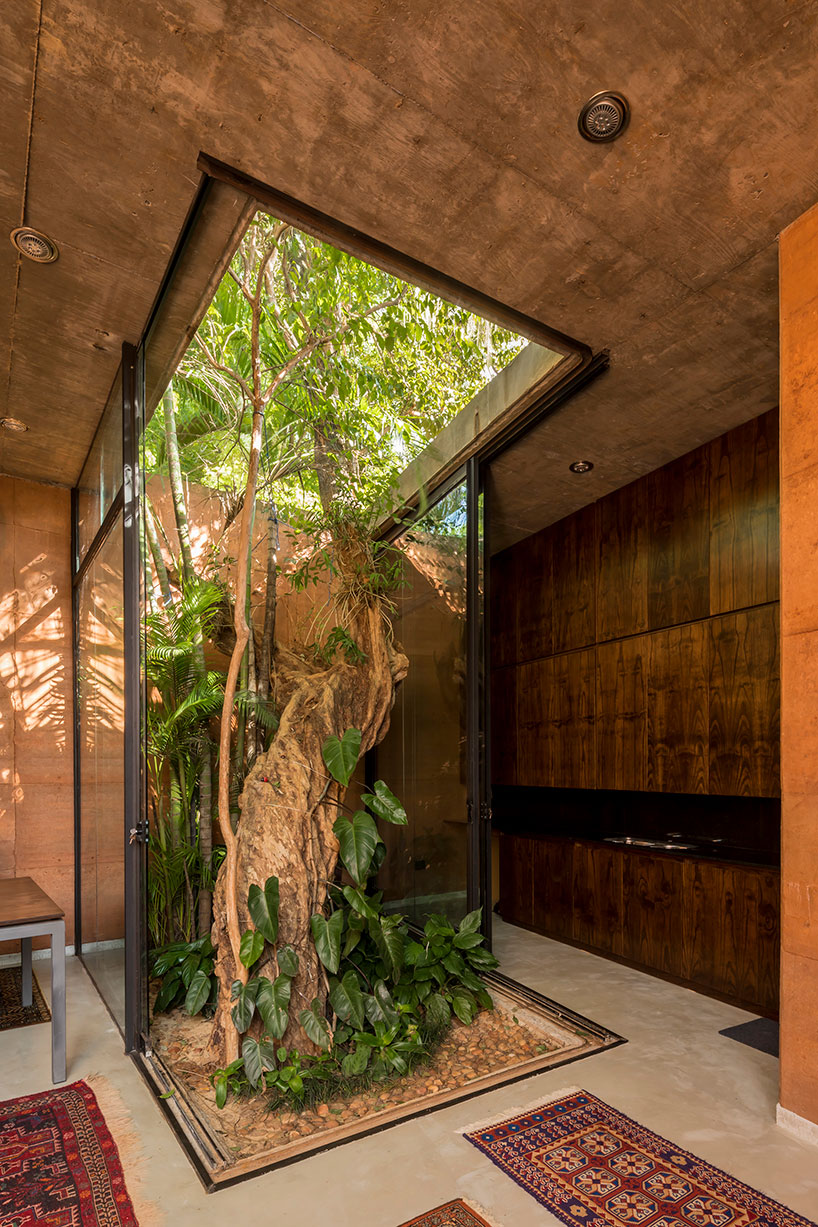 The other, a guavirá tree, is freestanding in the center of the interior.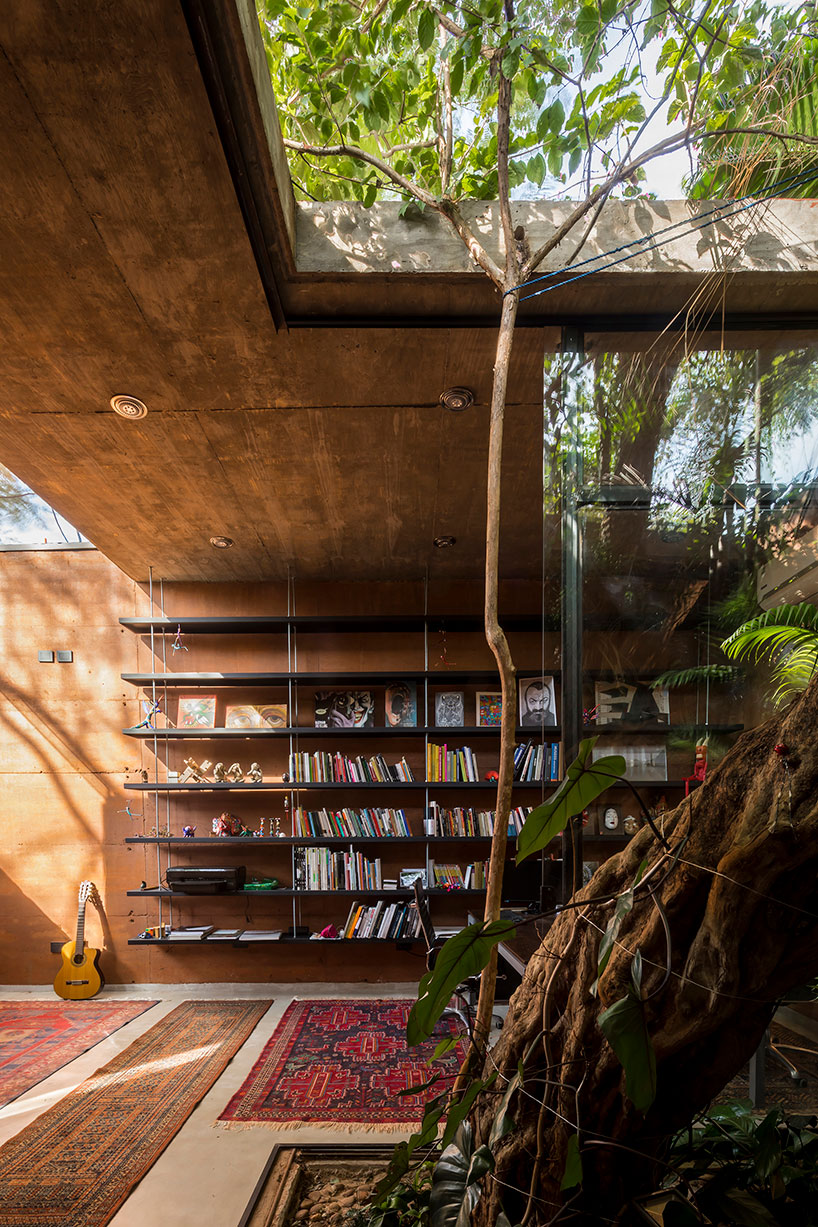 The walls are made of 30-cm rammed earth, they hold the weight of the roof which rests on only a portion of their width which puts the raw structural qualities of the material on display creating a beautiful and natural building.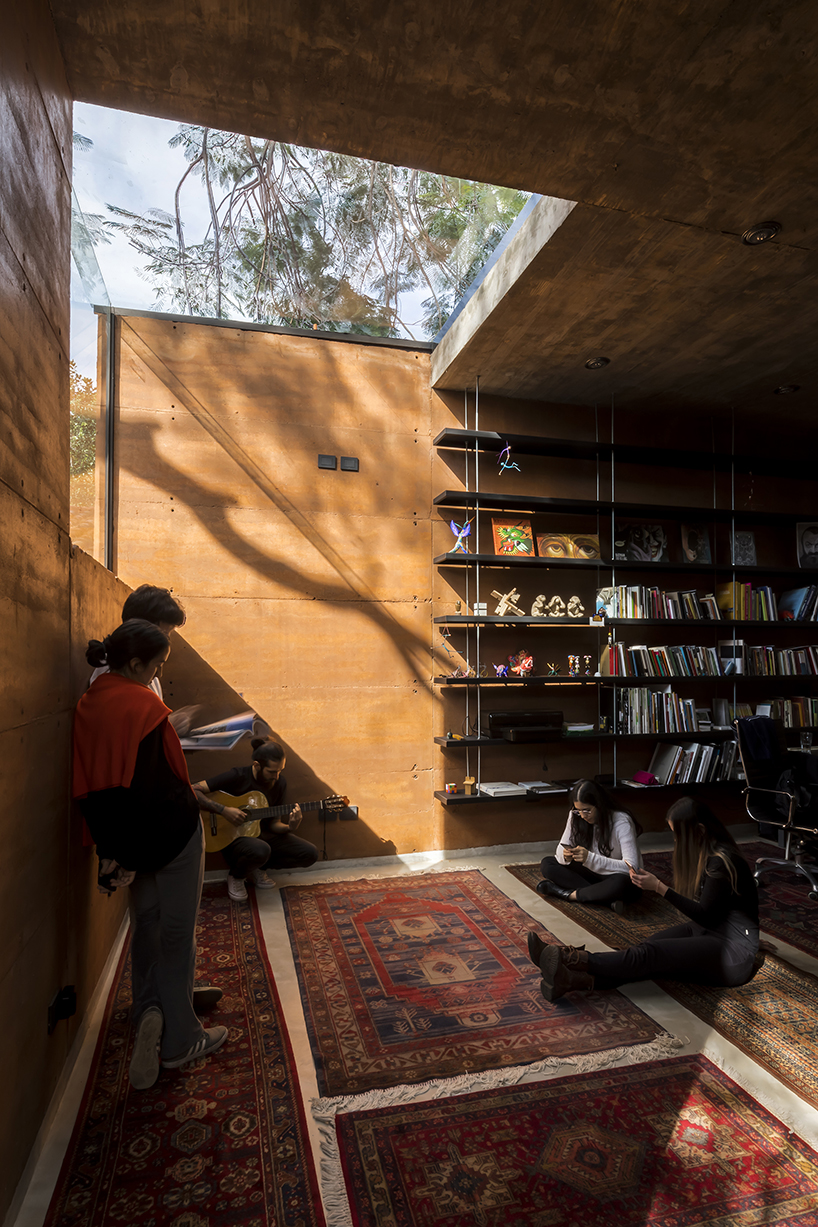 All furnishings and fixtures are made of recycled wooden molds except for the concrete slab that covers the office.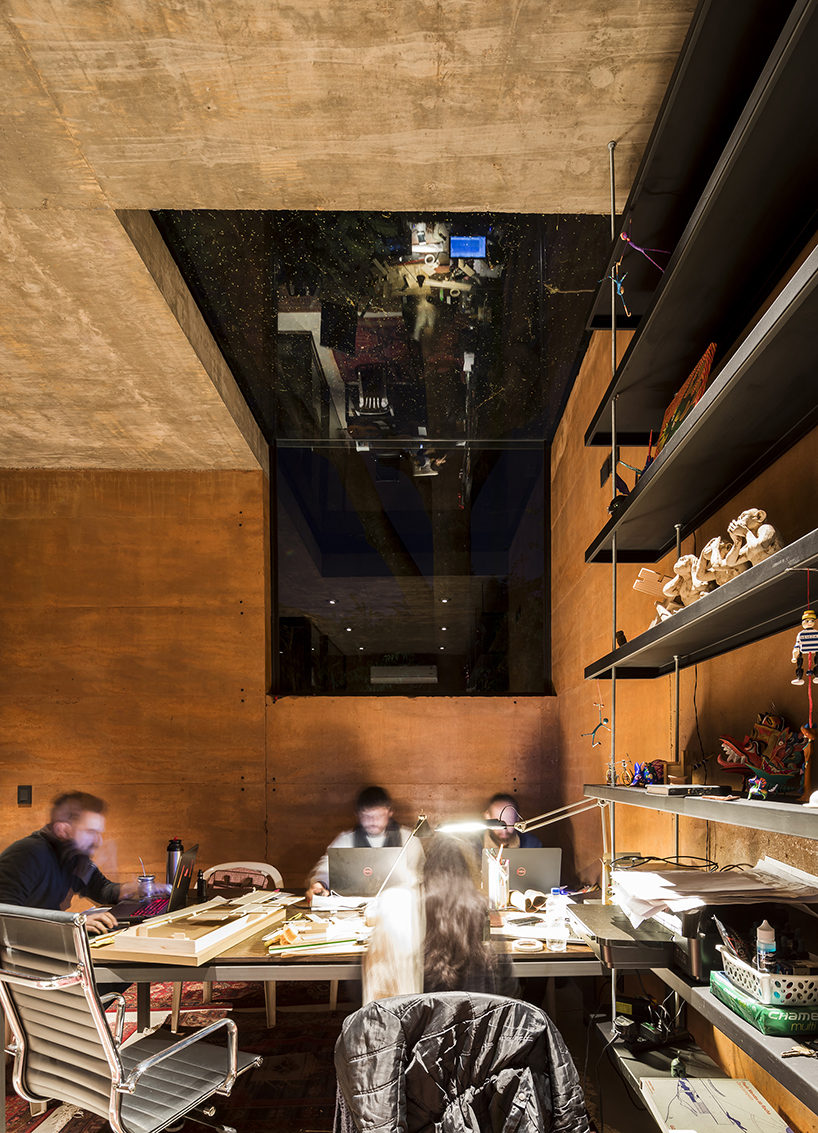 The shelving used for books, paintings and trinkets detach from the wall for light to stream in to fully illuminate the interior of the office.