Skyscraper Design Uses Subtle Mutation to Enhance Appearance & Sustainability
The Shenzhen Energy Mansion is comprised of two towers resembling a solid podium skyscraper design but with a few intriguing architectural and functional differences.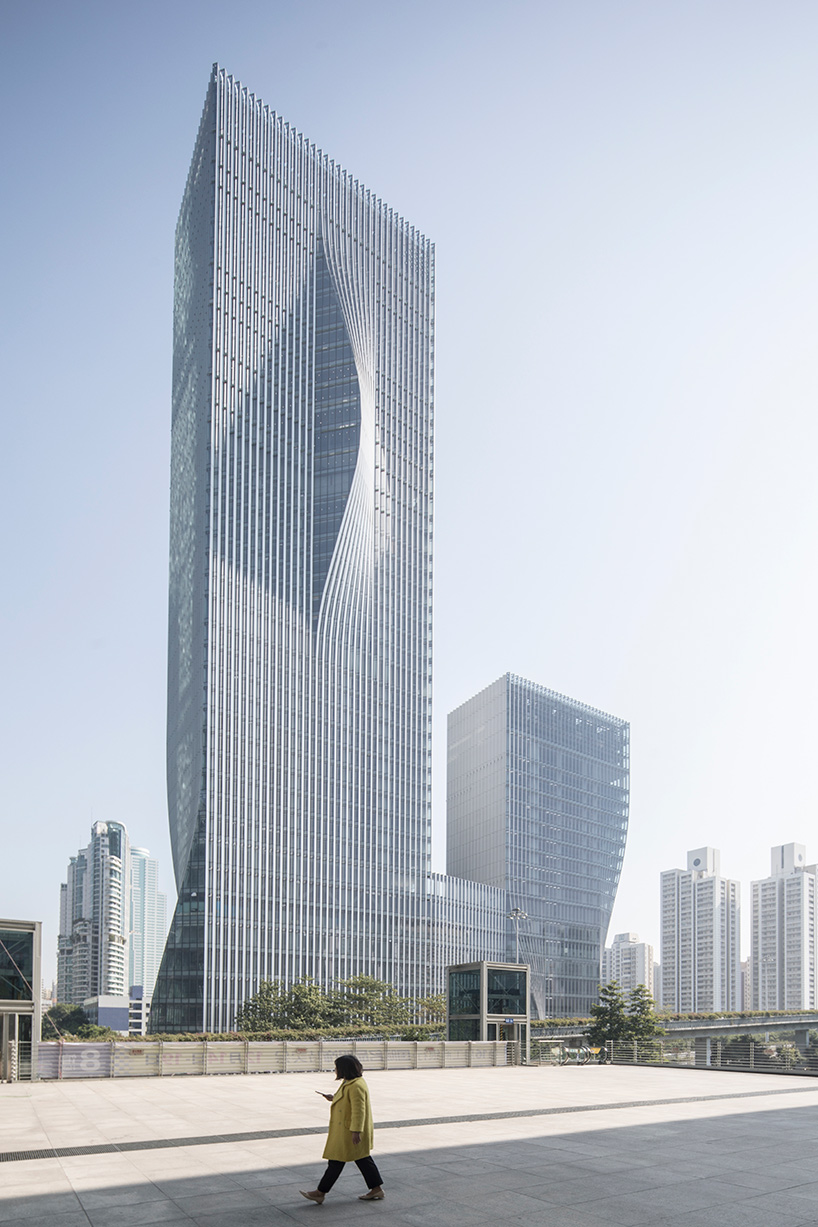 Designed by Bjarke Ingels Group (BIG) the building has an undulating "skin" surrounding the structure unlike traditional glass curtained walls with a rippling exterior appearance. This reduces solar loads and glare and provides high-insulation while blocking out direct sunlight.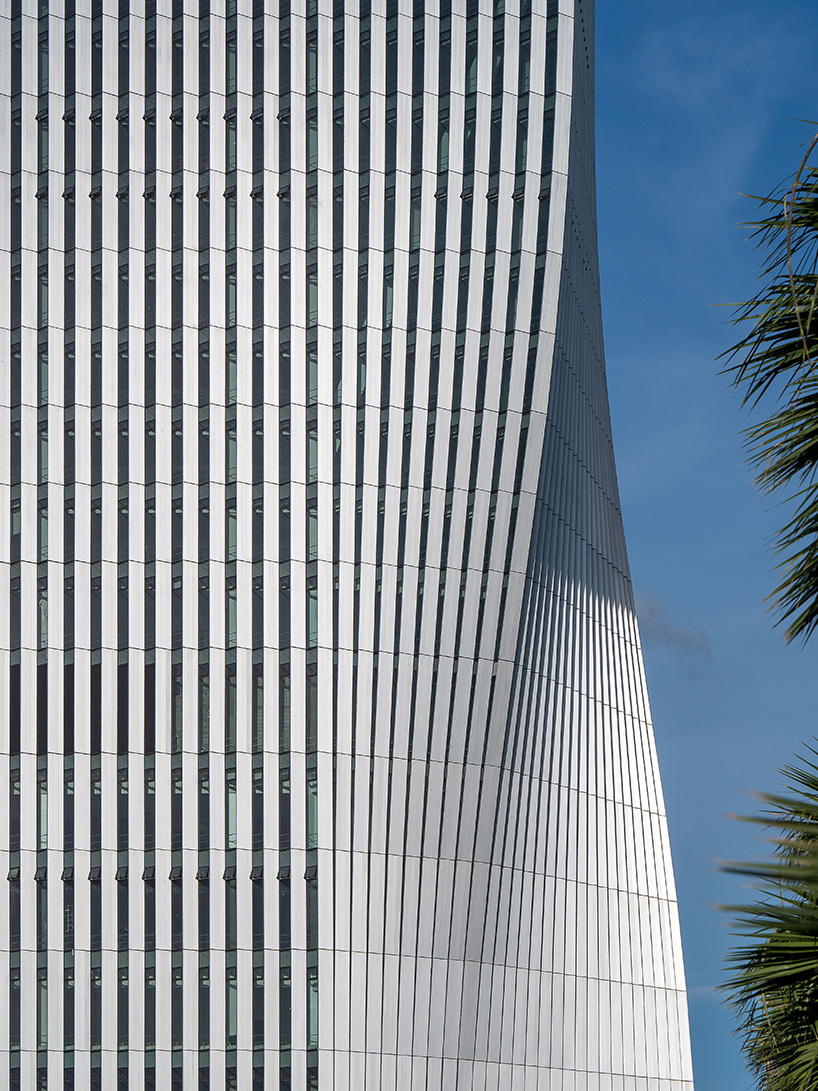 "Shenzhen Energy Mansion is our first realized example of 'engineering without engines' — the idea that we can engineer the dependence on machinery out of our buildings and let architecture fulfill the performance," explains Bjarke Ingels.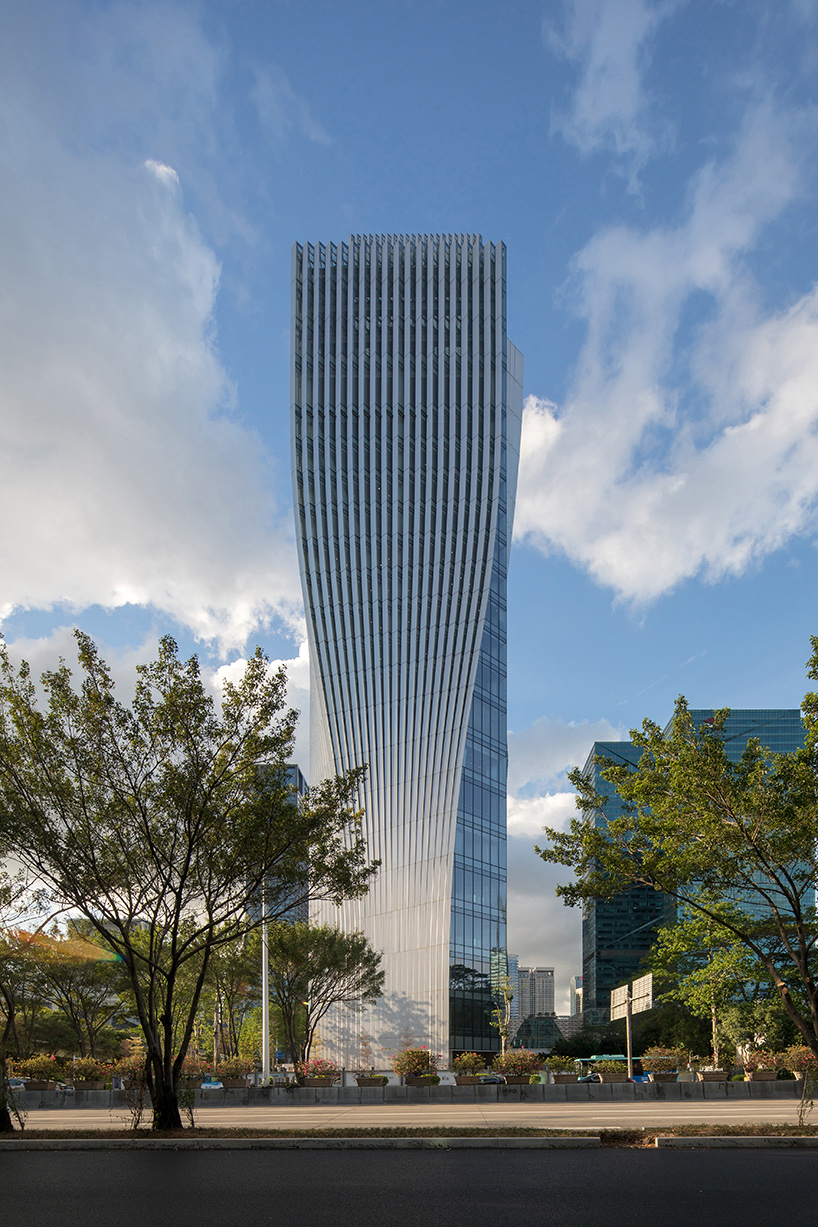 The façade responds to the sun's movement by maximizing north-facing openings for natural light and views, while minimizing exposure elsewhere. As a result, the design is perfect for China's local subtropical climate.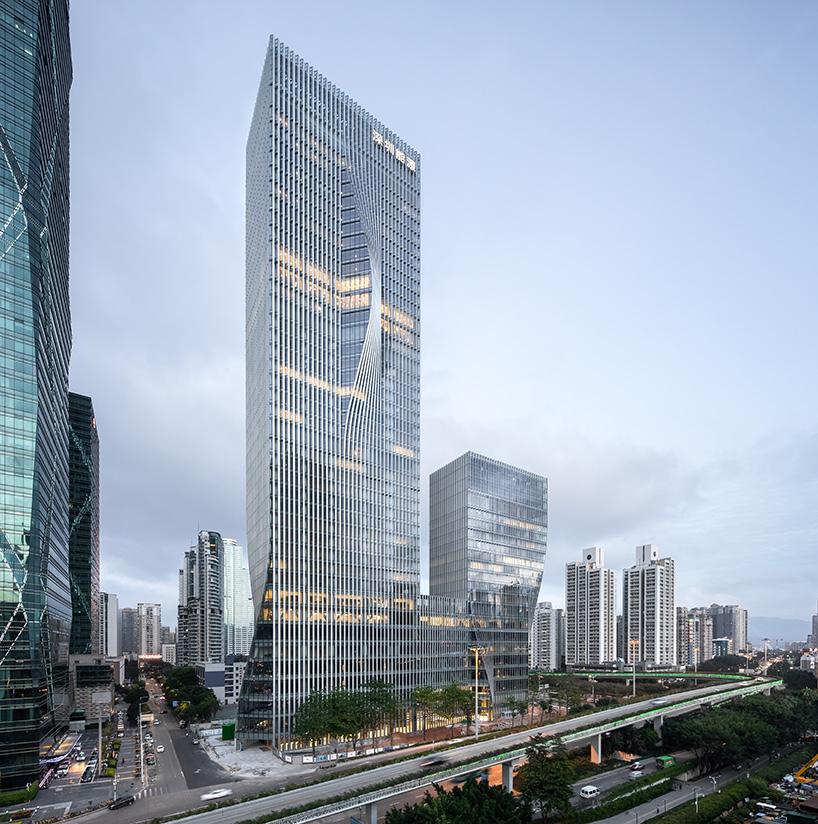 "Shenzhen Energy Mansion appears as a subtle mutation of the classic skyscraper and exploits the building's interface with the external elements: sun, daylight, humidity and wind to create maximum comfort and quality inside. A natural evolution that looks different because it performs differently," continues Bjarke Ingels.