Sculpture by the Sea Uses Mirrors to Create Visual Artwork & Spatial Dimension
In Perth, Australia – a large, curved, semi-circular wall of mirrors was built creating a visually engaging sculpture while creating spatial dimension to the area. The tides and movement of the ocean are reflected back to the viewer through the mirrors that are paneled and aligned spanning 72 yards, almost the size of a football field.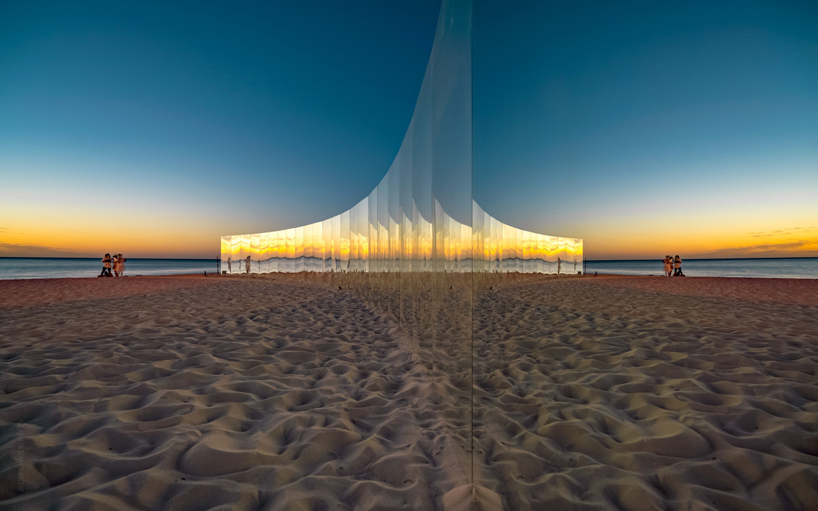 The structure is built using large paneled mirrors, plywood and a triangular timber frame submerged under the sand to keep it stable and in place.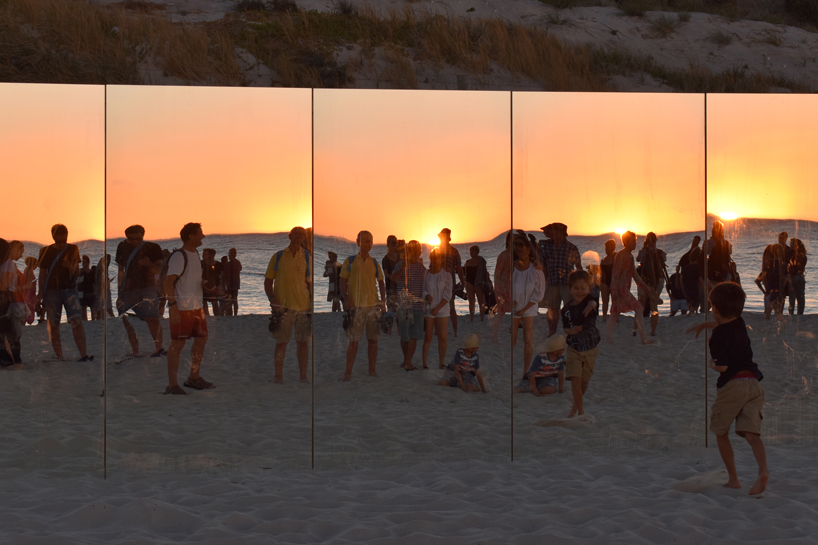 Like the waves of the ocean and the sand on the shore, the beach-goers and all that resides on the other side of the mirror become a part of the art installation. The division between the panels creates the fun-house mirror like effect that only warps shapes and colors that are moving and in a horizontal formation like the ocean creating an interesting visual that is dynamic, engaging and looks slightly different on each glass panel from other angles.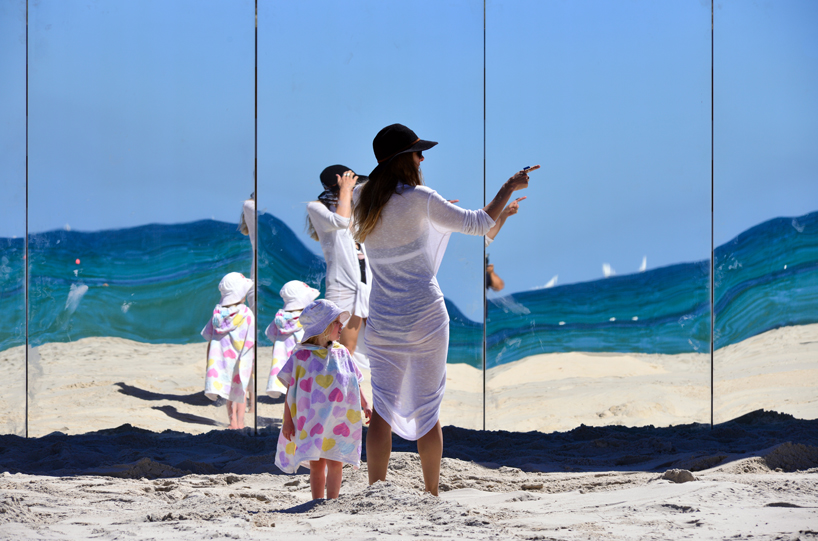 Mirrors create the illusion of space and reflect light. When within the semi-circle, the sculpture has the ocean surrounding you from both sides expanding and moving with you as the focal point, the center of the sea.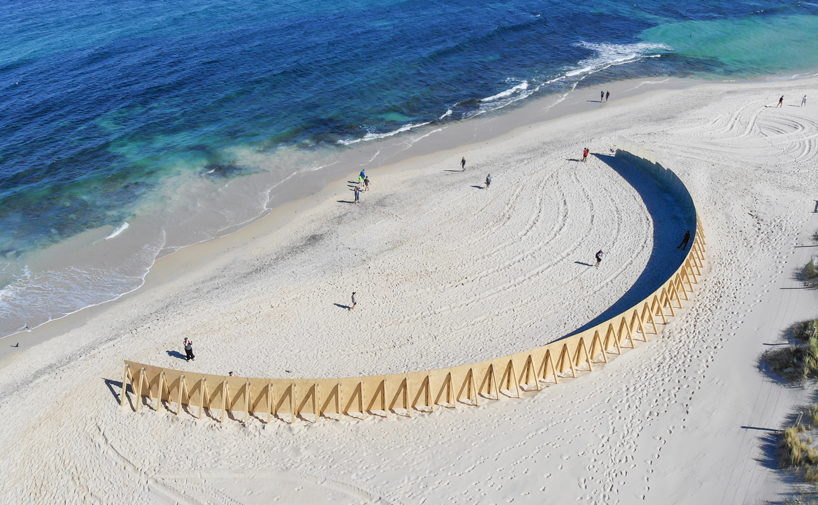 If on the other side of the mirror, there is a sense of a barrier or solitude, fortunately, both sides are open knowing you can easily go to the other side. One side creates solitude, the other side creates connection.