Scandinavian Meets Japanese Style in Audio-Visual Store
Audio-visual brand, Bang & Olufsen, in collaboration with DDAA, has designed a flagship store in Tokyo, Japan. It is inside of a building completed in 1960.
The design has many unique features, aside from the date the building was completed, with emphasize on technology, homelife and the blending of Japanese and Scandinavian style in a vintage and contemporary context.
Designers created a residence-like living room space. Customers can simulate their own homelife, while experiencing the brands products at the same time.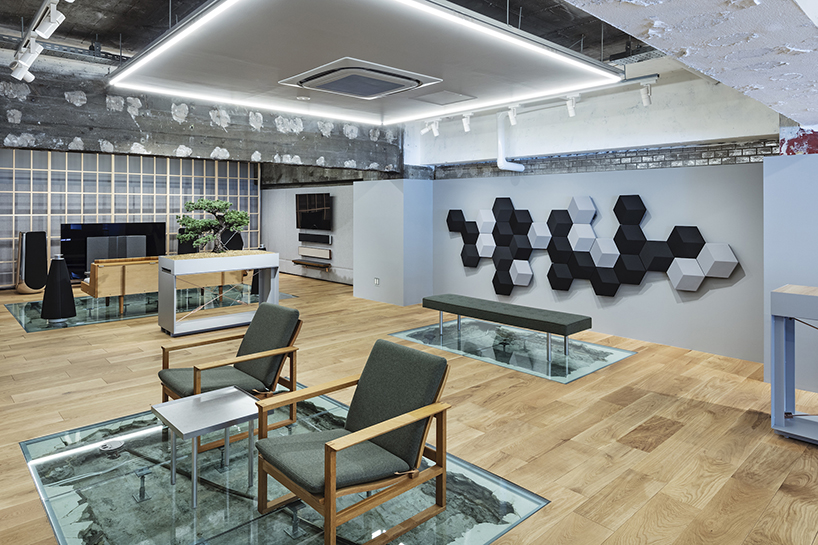 The design greatly emphasized the fusion between Japan and Scandinavian style through the use of furniture, materials and other elements, including a large, 60-year old Bonsai Tree placed in the center of the store.
To top it off, technology and fixtures were combined by dismantling the floor and replacing some sections with glass. Inside of the glass is exposed wiring attached to the speakers showcasing the brands audio-visual message. The glass sections resemble transparent area rugs.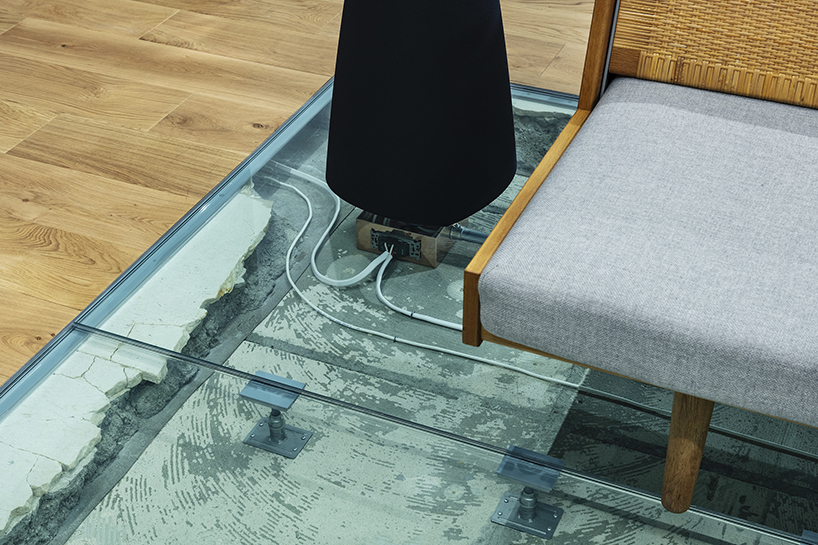 Many of the furnishings are vintage mid-century modern designs from the 1960s. During the same era the building was completed.
Places such as Denmark and Finland, have a deep rooted history of craftsmanship in woodworking. The same goes for Japan. Detailed woodworking is seen throughout the entirety of the stores design. In addition to the wooden fixtures and furnishings, transparent acrylic is used for the large meeting room table highlighted by copper joints. Another Scandinavian and contemporary furniture concept.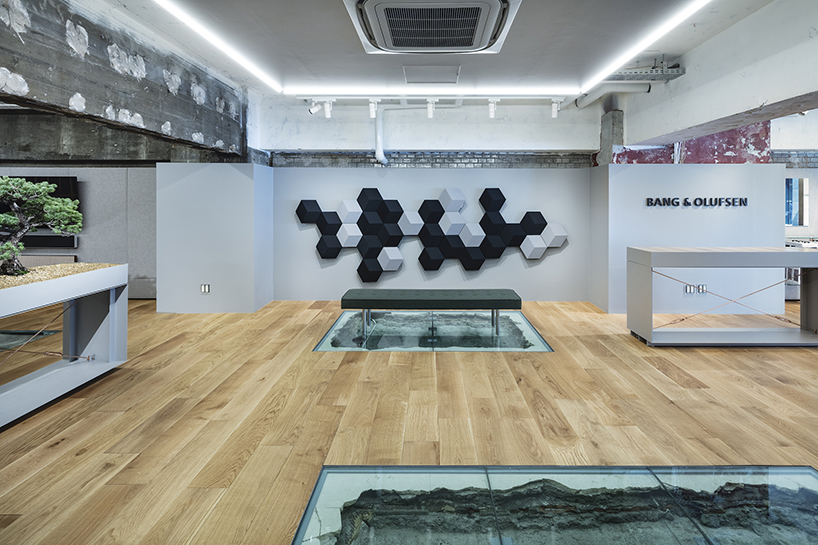 The building is set to be demolished in two years. But for now, it remains the primary spot for the brand's audio-visual experience.