Reverse Design: Turning Adult Furniture Playful & Kid Furniture Grown Up
"Adulting" can be hard work for some us. Even if you follow a tight schedule, strict regiment and a firm routine, your furniture and interior design doesn't have to match the structure of your life. In fact, your furniture can be the almost the exact opposite of that and even facilitate better results.
We see it in offices like Google and Microsoft with large, colorful foam blocks that double as ottomans and chairs, adult sized slides to get you from one room to the next and oversized communal sofas in unusual shapes and bold colors.
While they look more like playgrounds than offices, these are two of the leading technological innovators and top companies to work for on the planet.
Modern designs like these inspire creativity and fuel imagination, where adult minds can soar with the open minded mentality and free spirited attitude of a child inside of a structured environment.
Now flip the script and take a glimpse into child care centers and preschools with an emphasis on early developmental skills. While surrounded by plenty of colorful toys, learning tools and fun projects, the chairs, tables and desks look like miniature sized furniture you'd find in any beautifully designed contemporary or modern life size home.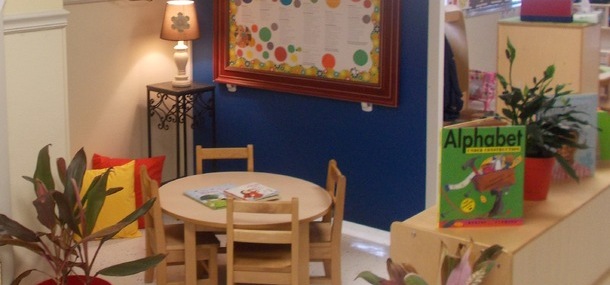 Minimalist, functional and uniformly organized, the furniture serves a specific purpose and leaves the space around them to be explored.
An early example was danish designer and architect Tutti Lutken, who in the 1940s designed and developed children's preschool buildings and furniture. She designed a variety of children's furniture in solid beechwood. The chairs were sturdy and offered a more flexible and comfortable backrest. The concept behind her furnishings for children were designing them in the same way one would design furniture for adults only smaller in scale.
This "reverse design" in furniture showcases the way our minds can be conditioned then  reconditioned to set the stage of orderly structure as children and then reigniting our child-like essence as adults, where systematic organization and free thinking inventiveness can join forces.
Next time, when designing your home, children's playroom or considering the office environment you'll be working in – consider how you could incorporate this design technique to best serve what you want to achieve!