Residence in Argentina Blends Indoor and Outdoors Extending Elements into Both Spaces
A residence in Cordoba, Argentina was designed by Adolfo Mondejar Arquitectos in a brutalist style with contemporary accents.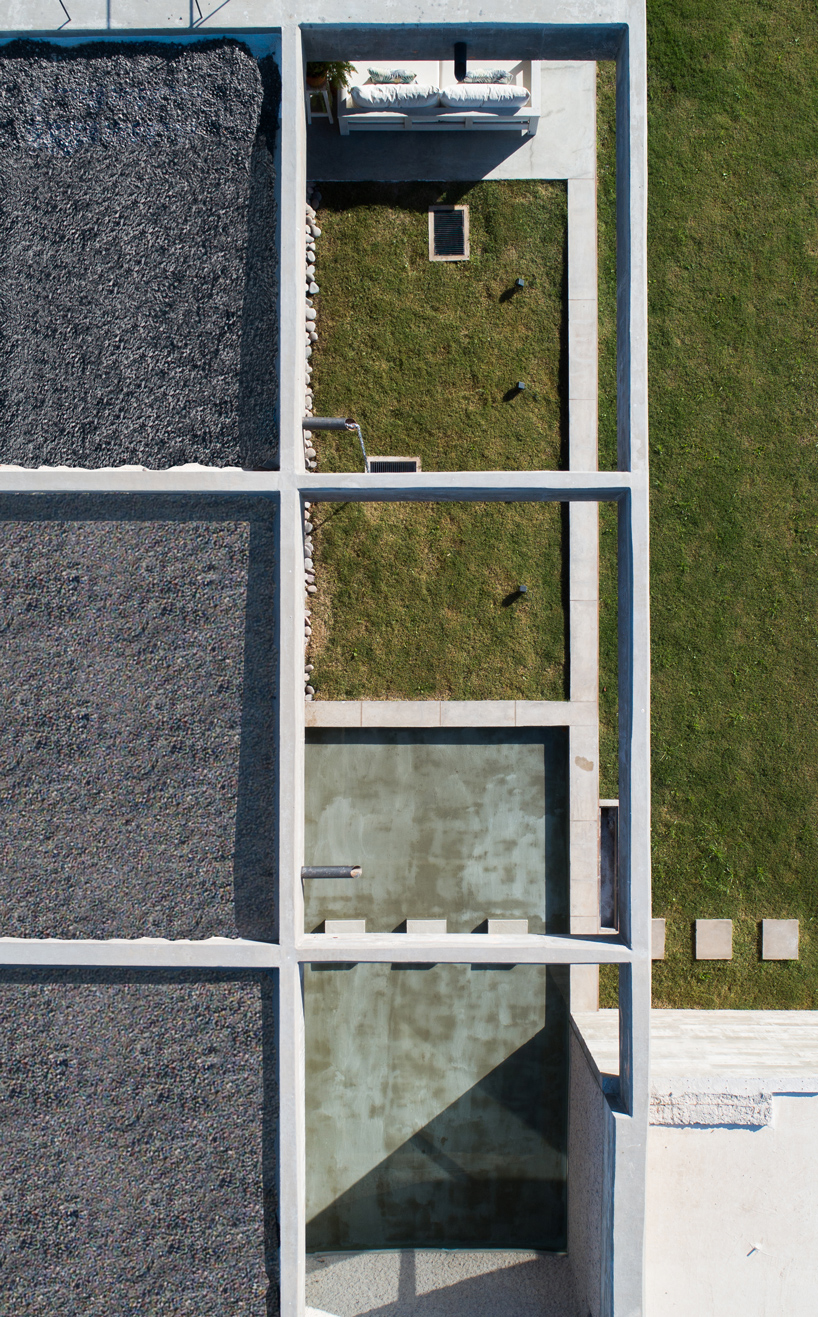 The design of the home features concrete walls and wood. Comprised of two large walls with a slab of concrete for the ceiling, this simple design forms an open gallery space which open to a yard.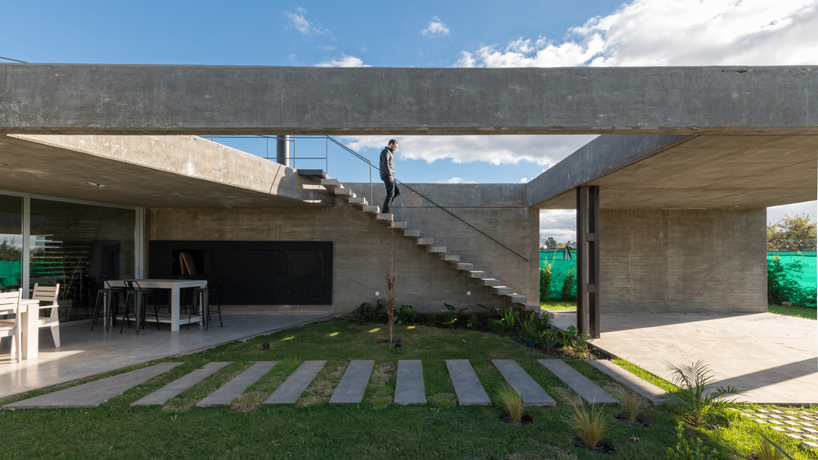 Three interior rooms lined with quebracho wood were built for bathrooms, services and bedrooms. The natural concrete walls are a mix of light and dark gray colors.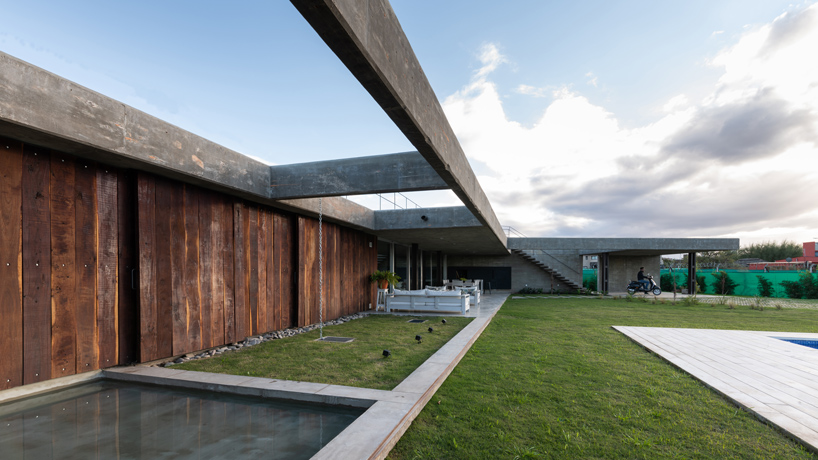 The design was inspired by the families daytime social life where many events and daytime activities are held. A concrete staircase leads to a terrace above and leads to the pool below. The living room opens to pocket of outdoor space.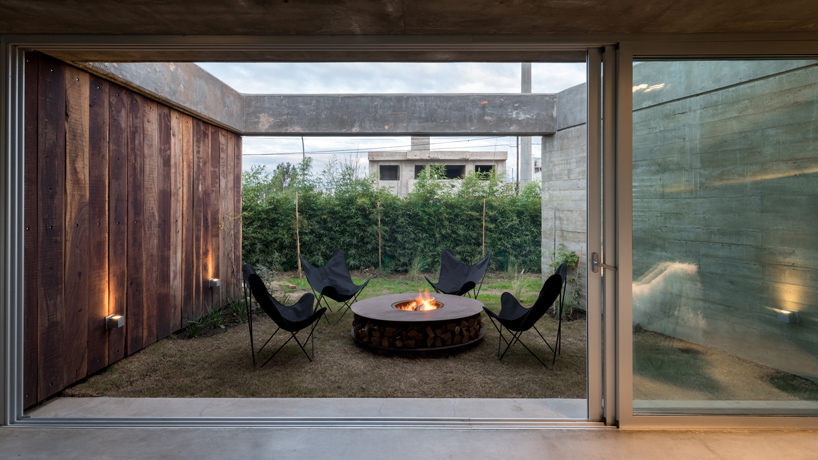 The space is slightly enclosed with an open ceiling above where an outdoor fire pit resides for gatherings.  The master bedroom leads outside to a small, rectangular pond with concrete stepping stones serving as a walkway to the outdoor areas.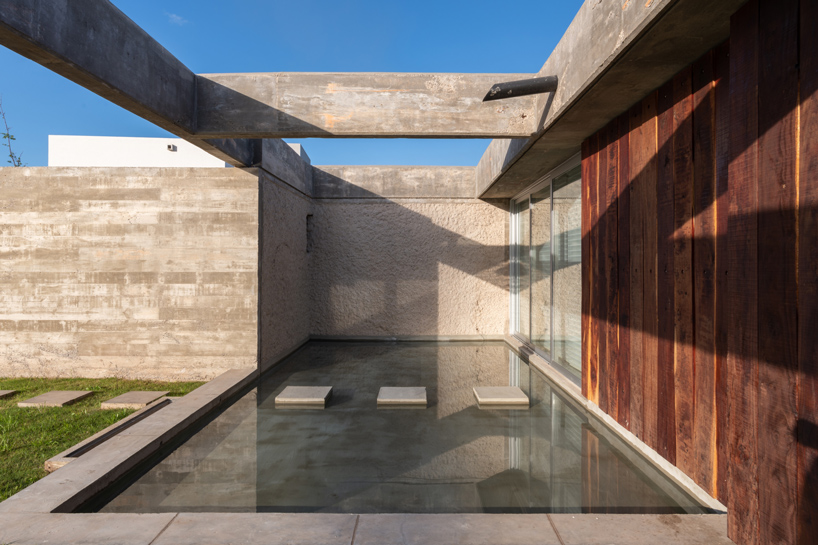 The design is an incredible demonstration of blending the outdoors with the indoors, making indoor elements extensions into the exterior landscape and vice versa. The lines of separation are blurred between the structure itself and the land it is built on.