Reinterpretation of the Classic Hans Wegner Shell Chair in Italian Marble
The well-known Shell Chair by infamous Danish designer Hans Weger in 1963 received a reinterpretation of its original appearance by Zaha Hadid Architects (ZHA) named Lapella.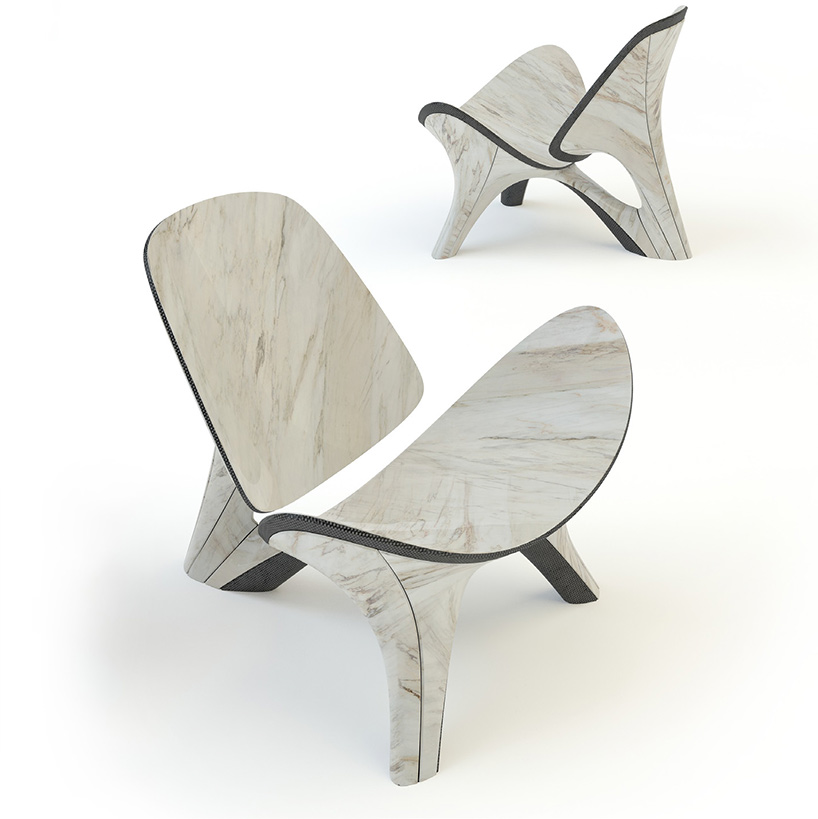 The design is bold with a seat wider than it's backrest and uniquely fashioned three-legged design. It was originally constructed using wood, it's redesign uses italian marble reinforced with carbon fiber.
ZHA collaborated with an engineering firm and stone fabricator to properly recreate the design with the new materials.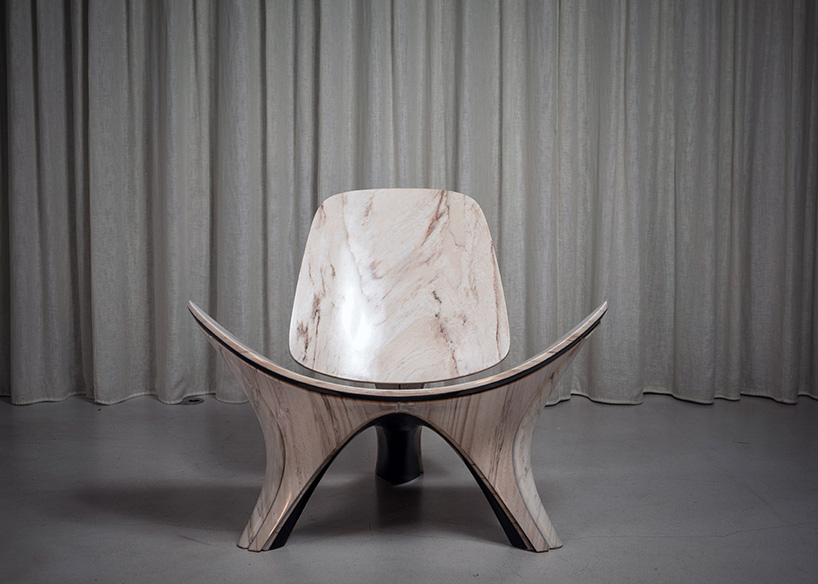 Retaining the accurate likeness of the original,  the measurements are the same while employing contemporary engineering techniques and materials.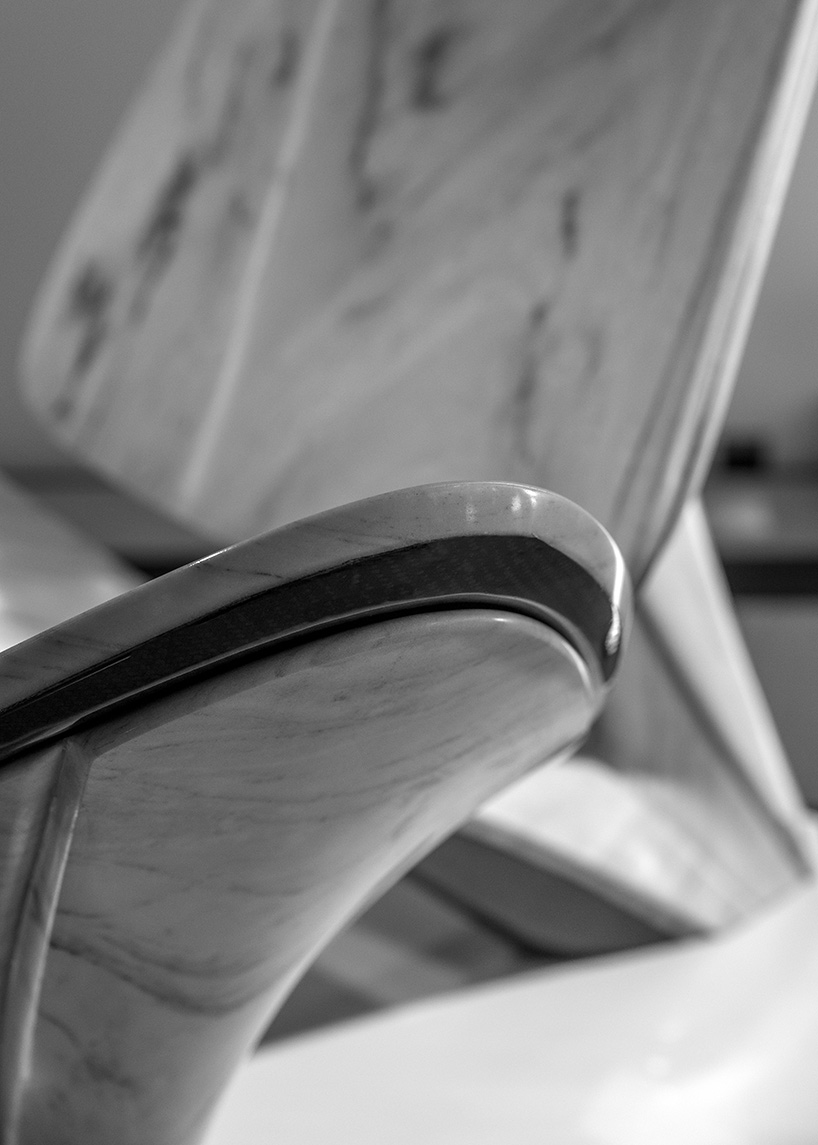 The engineering firm used state-of-the-art technology which was pivotal in incrementally improving the project's design parameters to address factors such as stone tolerances, curvature thresholds, and mass distribution.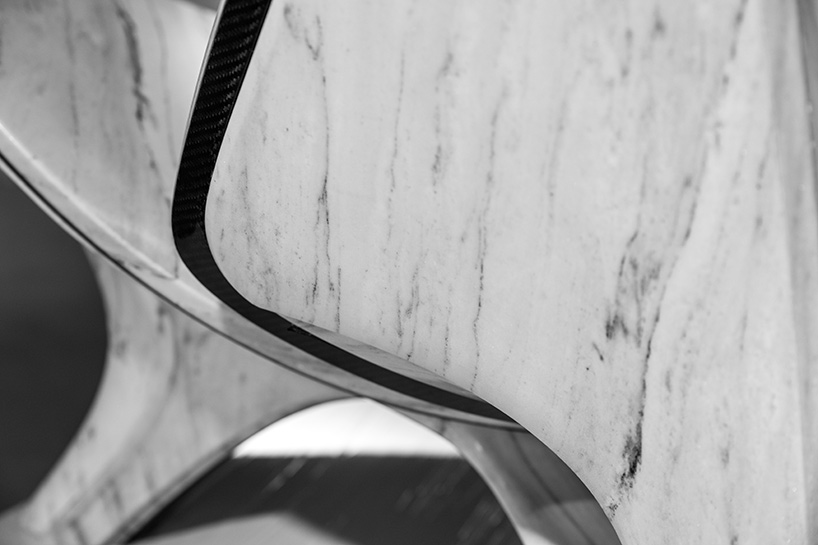 Additionally, the design was modified through a technique called "dynamic relaxation" to reduce the effects of bending. This allotted for the thinnest and lightest possible model given the materials and constraints of the project.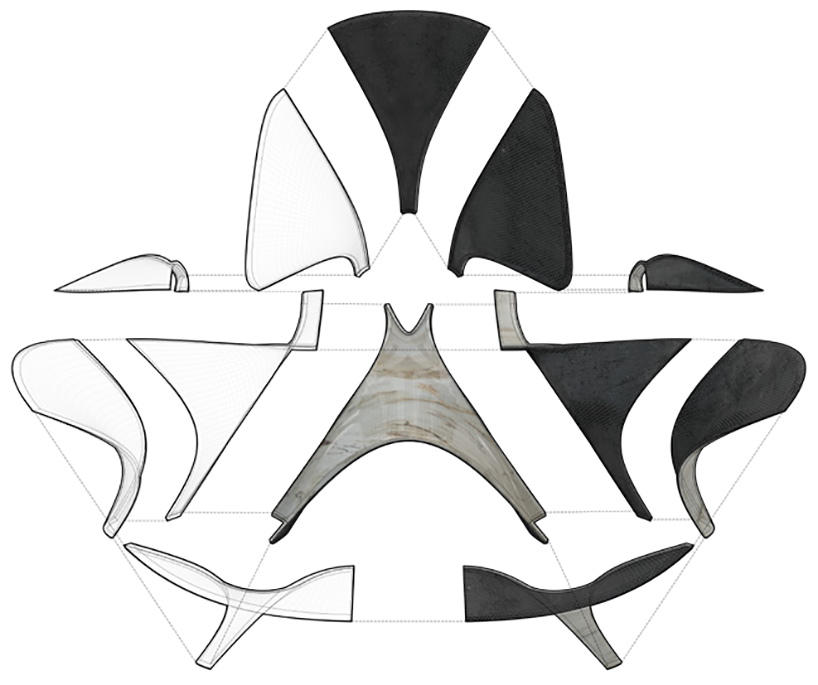 "Forged using precision CNC milling and the application of tailored textiles, it renders visible its own making and the forces that flow through its thin-shell skin…Lapella continues our mission to develop design tools that generate geometry expressive of light-weight material utilization and structural performance," explains Zaha Hadid Architects.

ZHA continues, "The design employs contemporary, state-of-the-art algorithmic extensions to historic design techniques usually found in stone masonry of yesteryear." 
The team hopes this development will lead to larger scale architectural designs using similar methods, materials and techniques.