"Rainbow" Paris Apartment Maximizes Color & Space
Le Rainbow Et Le Bosquet or The Rainbow and The Woods is a rainbow-infused color scheme designed by Matali Crasset in a Paris loft. The space serves as both a home and a showroom for the founder of Le Buisson, a company that produces jewelry by artists and designers.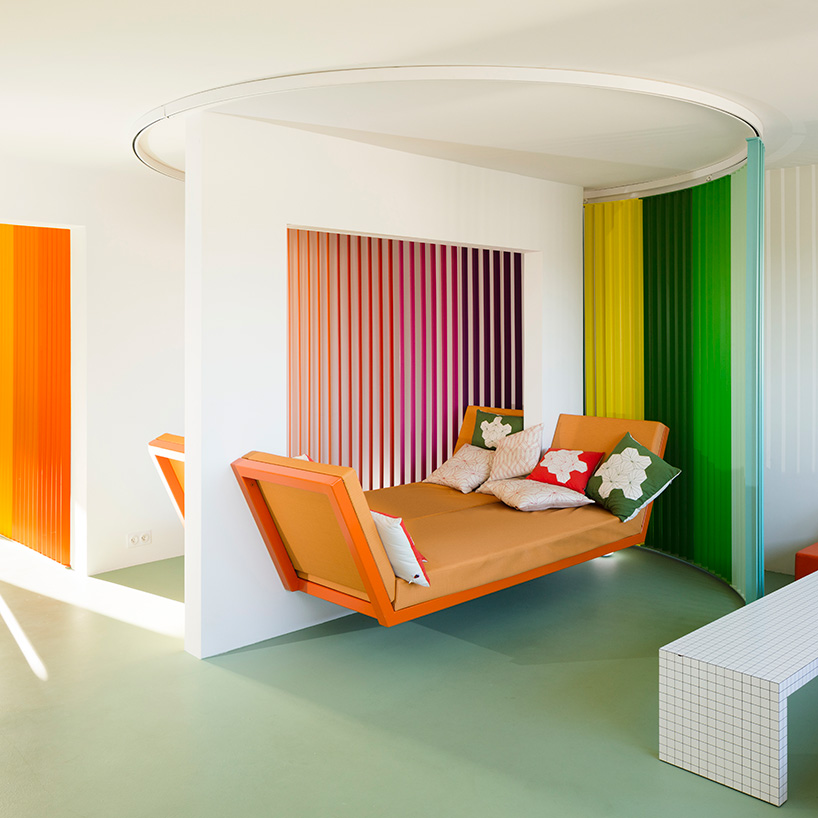 The owner gave Crasset full reign in transforming the apartment. Although a small space to work in, the designer took an unconventional route in separating space through the use of color.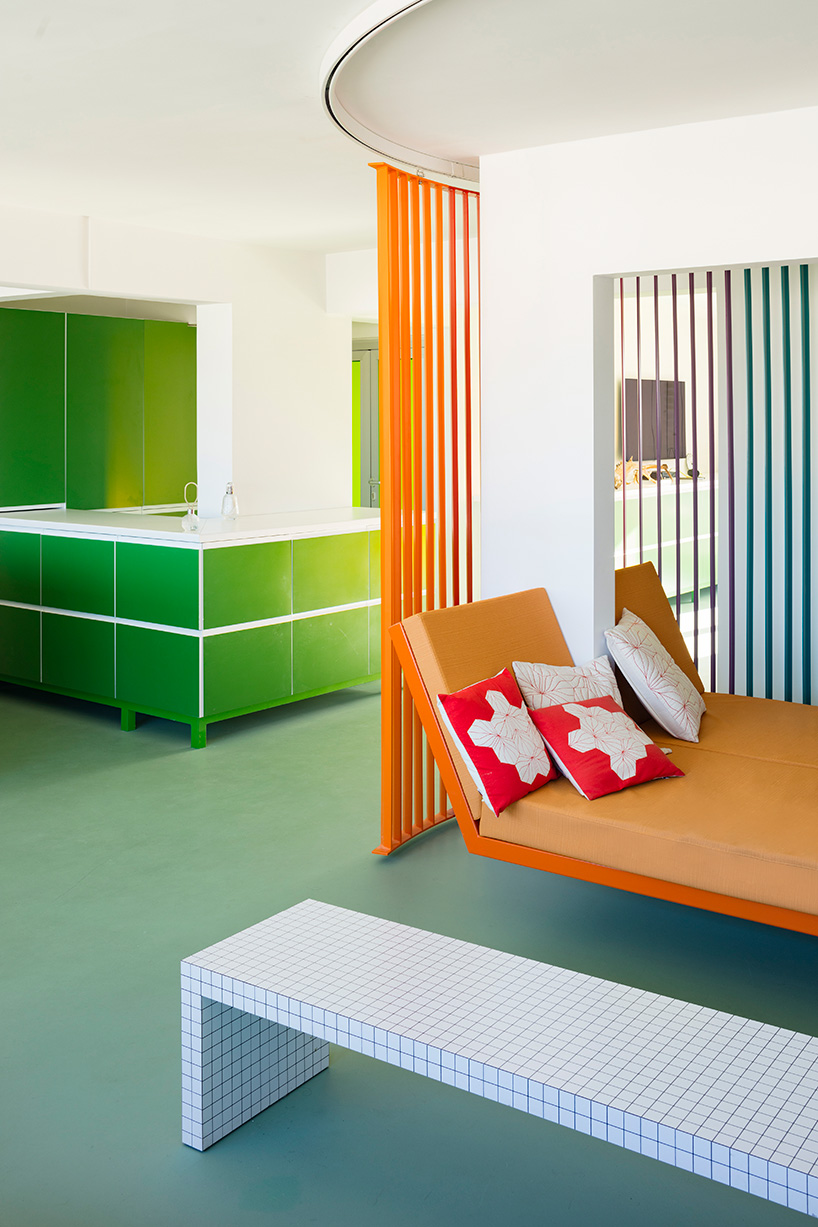 Originally only naturally-lit white walls, the space becomes visually divided by vibrant rainbow colors. In the "rainbow area," or the communal area of the loft, the open-space features low-level furniture, whereas "the woods" extends from the kitchen to the terrace making use of green shades reminiscent of a woodland terrain.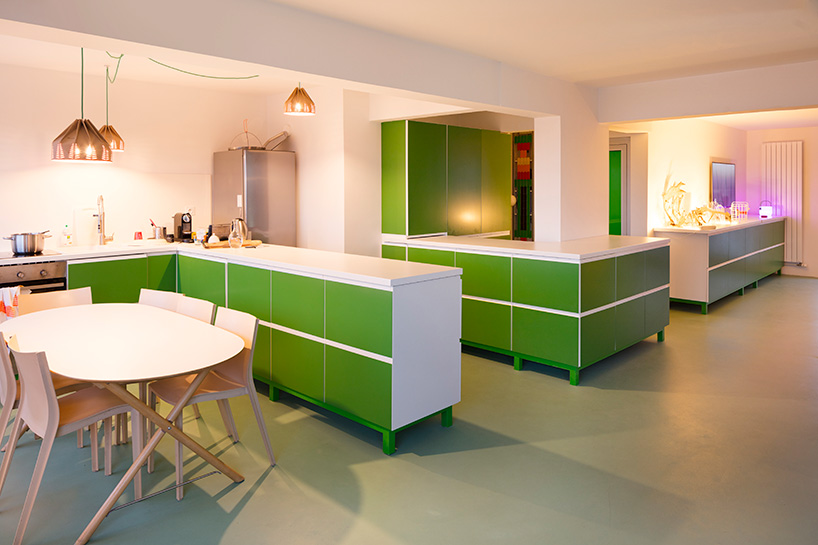 The multi-functional sliding curved blind allows for different configurations of the apartment layout. It creates a private, brightly colored bedroom when completely closed, multiple spaces when half-open and when fully open, a living room for several people to commune in.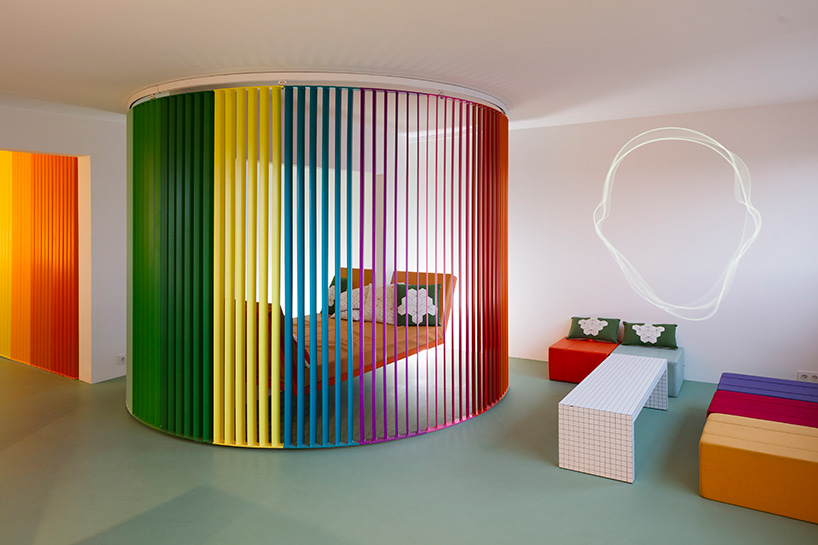 The Paris loft is lively and energetic. It serves as both a colorfully rhythmic showroom and privately owned living space.