Pueblo Artisan Uses Native Pottery Techniques to Create Graphic Novel Style Artwork
Pueblo artist, Jason Garcia learned the Santa Clara, New Mexico native pottery techniques at an early age. His artwork combines these techniques of using natural, hand-mined pigments and hand-built outdoor kilns to create paintings on flat clay tablets, vases and jars.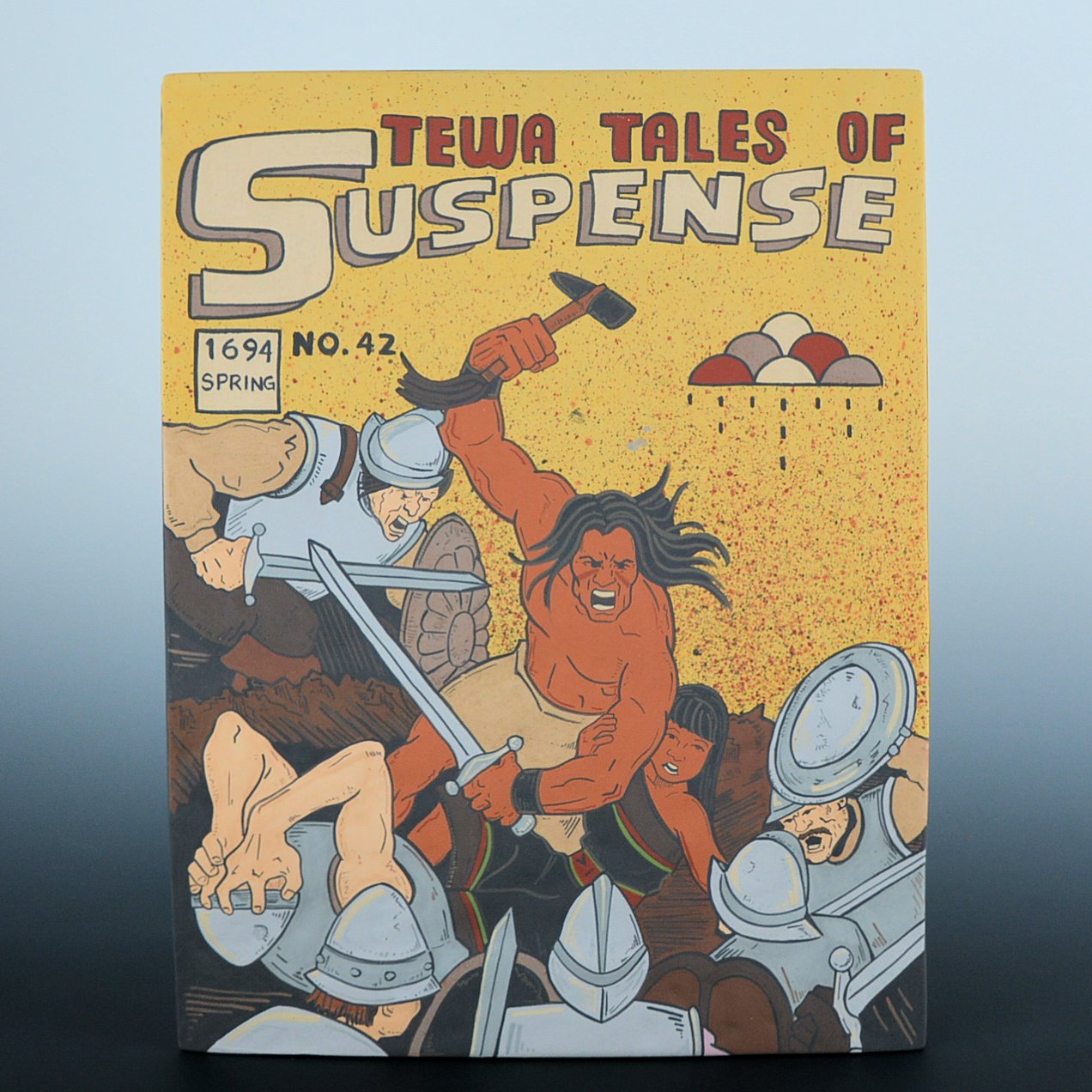 The designs on the tablets are inspired by 1970s superhero cartoons, 1990s comic books and 1980s video games mixed with native american storytelling but done in a graphic novel inspired fashion.
The combining of his ancestry, 3 decades of creative inspiration and a modern-take of his own mold his style. The tablets are made of traditional clays and mineral paints using the firing process of building an outdoor kiln, allowing the tablets to reach high temperatures until smothered with soil and manure, baking underneath then later to be removed.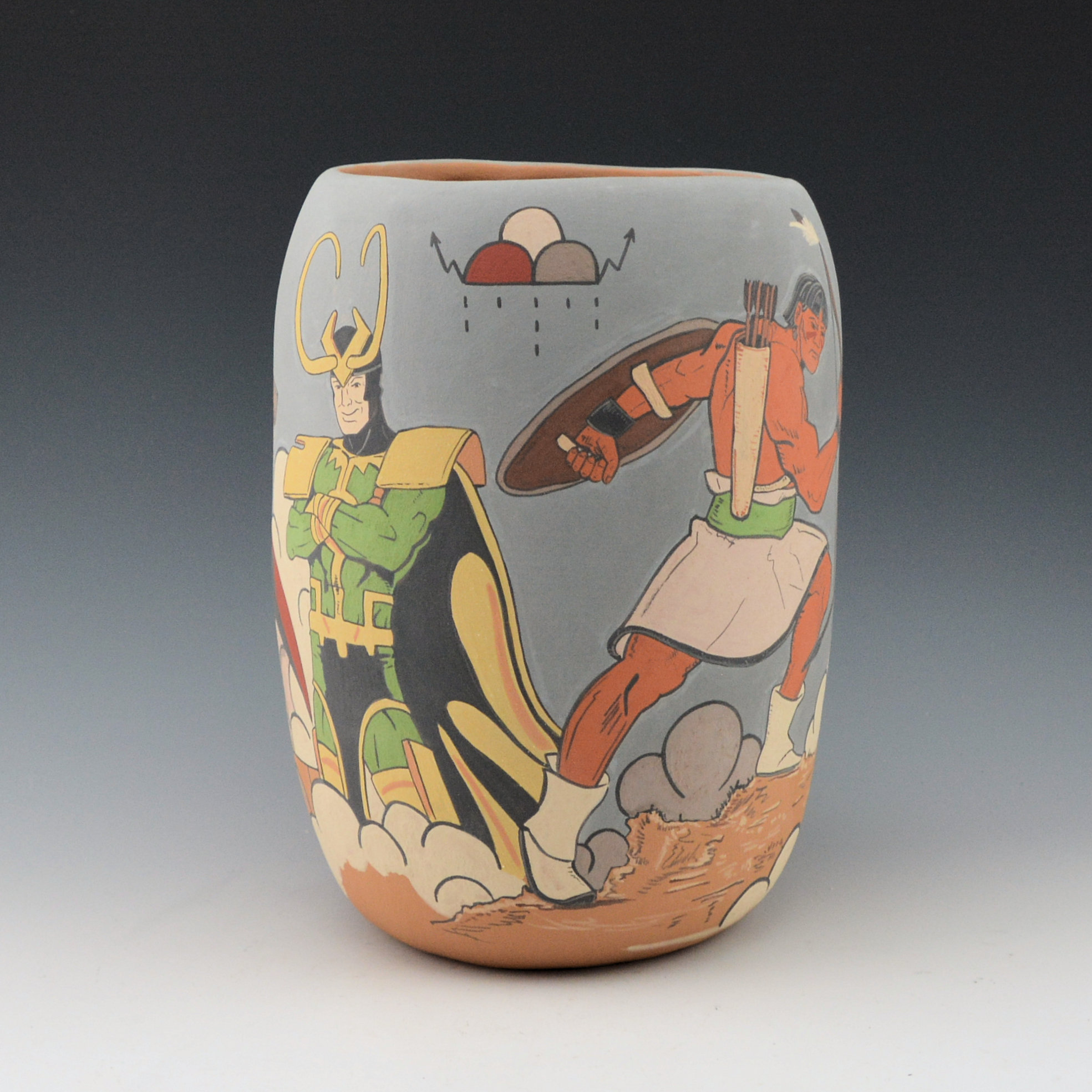 The artist does not reveal whether the pigment is added before or after the firing process. The images on the tablets are meant to recapture the untold stories reading like comic book pages of the Pueblo Revolt and the modern stories of the Pueblos living in New Mexico.
Jason Garcia is another shining example of learning an ancient technique or traditional craft and making it your own by evolving it into a new style of artwork.