Portable Fun: Miniature Games and Activities
Have you ever been in a waiting room, on a train, at the airport or a bar and Oops! You left your charger at home or Uh oh! There isn't a power outlet anywhere to be found? You were happily playing your favorite game, posting on a social media site or scheming through the internet and just like that, all your entertainment is gone. Well, it doesn't have to be.
When out and about whether alone or with other people many of us carry our cell phones, handheld gaming systems, Kindles, iPads or some other form of electronic entertainment – but often times these devices disconnect us from the world around us and the people right in front of us.
There are ways besides staring into space when alone or engaging in conversation with people to find entertainment –
Tiny 3D printed Chessboard: It's about the size of a credit card and the centimeter size pieces snap off with tiny prongs on the ends that can be inserted into the board to keep them securely in place incase of a rattling train ride – plus no worry of losing them once they are off.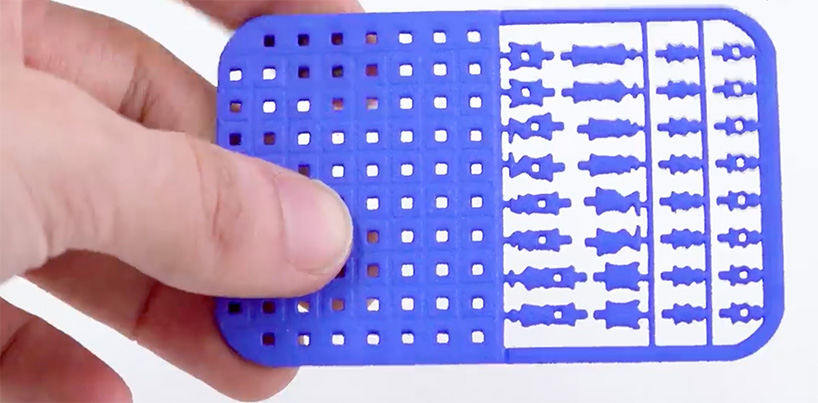 Miniature Playing Cards: A regular size of playing cards is already a handheld size but if you're already carrying luggage, have a small bag or only pockets that are stuffed with your phone and wallet – a mini deck goes a long way. They have everything a regular size just smaller and more lightweight.
Handheld Sumi-e Ink Wash Kit – Small enough to fit inside a small bag, luggage or purse, this kit allows you to make art on the go. It comes with everything you need and fits right inside the box. Plus, this form of art is impermanent – meaning you can keep creating and recreating on the same canvas by yourself or with other people – it's convenient and fun!
Tiny Notebook with Attached Writing Tool: You can pretty much fit this tiny notebook anywhere and keep your writing tool from getting lost in the shuffle at the same time. Serving multiple purposes – if you acquire one with no lines – you can use it for writing poetry, thoughts, drawing or playing games with friends like hangman or tic-tac-toe.
With these portable non-digital devices you will have fun and entertainment no matter where you are even if your electronic device is on the fritz!