Optical Art Mega-Mural on Building Facade in Brooklyn's Industry City
A colorful wall mural is displayed on the facade of a seven-story historic building in South Brooklyn's Industry City. Together with NYCxDESIGN, Camille Walala created a new work in a hard-to-miss and large-scale mural, similar to their artistry in other public areas around the world such as crosswalks, nightclub interiors and multi-colored labyrinths.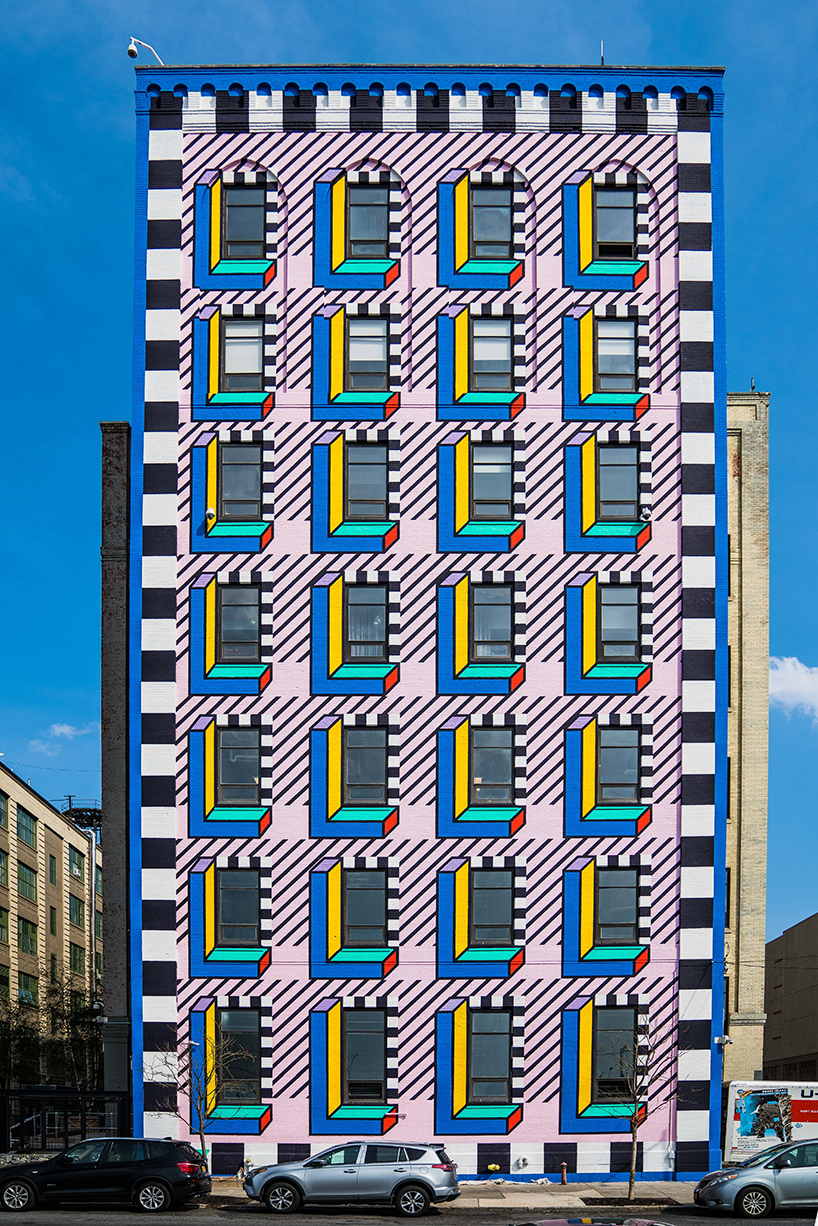 Drawing inspiration from a variety of sources such as the Memphis design movement, the culture of color in the Ndebele tribe of South Africa, and "grandfather" of the op art movement, Victor Sasarely, Walala added her personal touch to the piece. Some of Walala's other artistic works adorn the walls of Cleveland banks, London plazas, and Parisian department stores.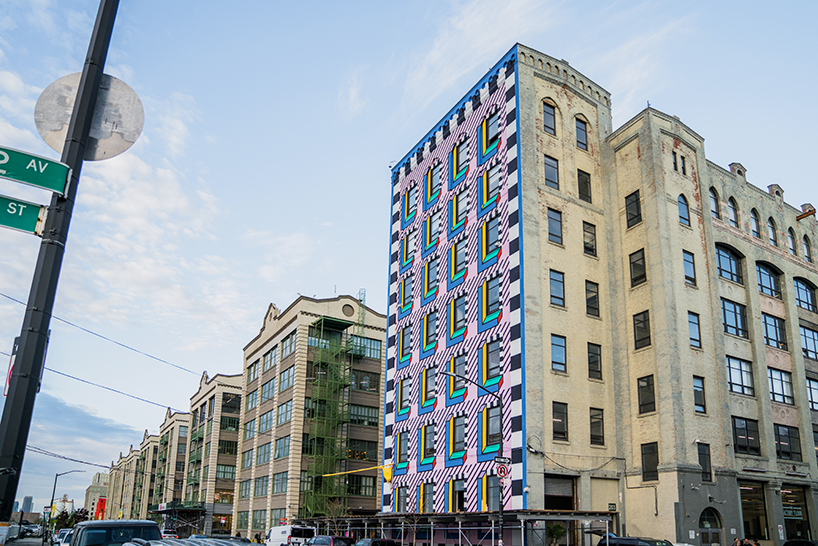 Now, New York is treated to Camille Walala's vibrant visions. coinciding with NYCxDESIGN, the artist has unveiled her largest mural to date — a seven-story composition on the façade of a historic building in Brooklyn's industry city.
The artwork is also "inspired by the architecture of the building, particularly the repetition of the windows," Walala describes.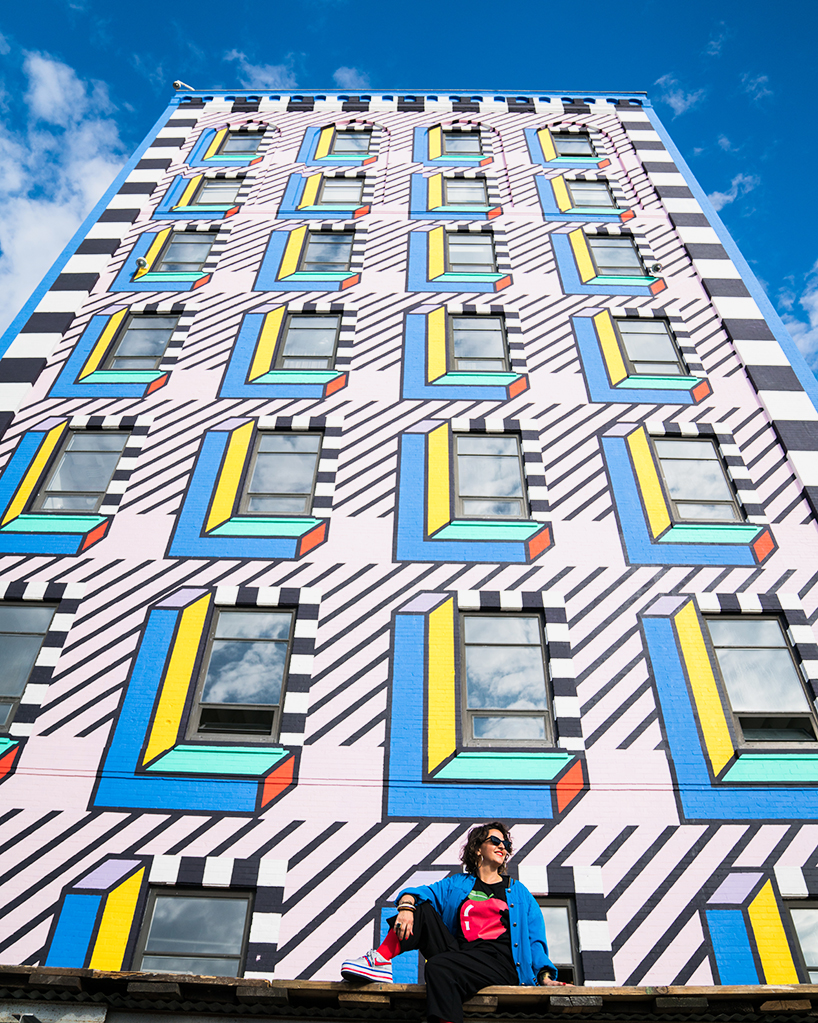 The mural was commissioned by Wanteddesign for the Industry City Design Festival, a  showcase of exhibitions, installations, workshops and open studios.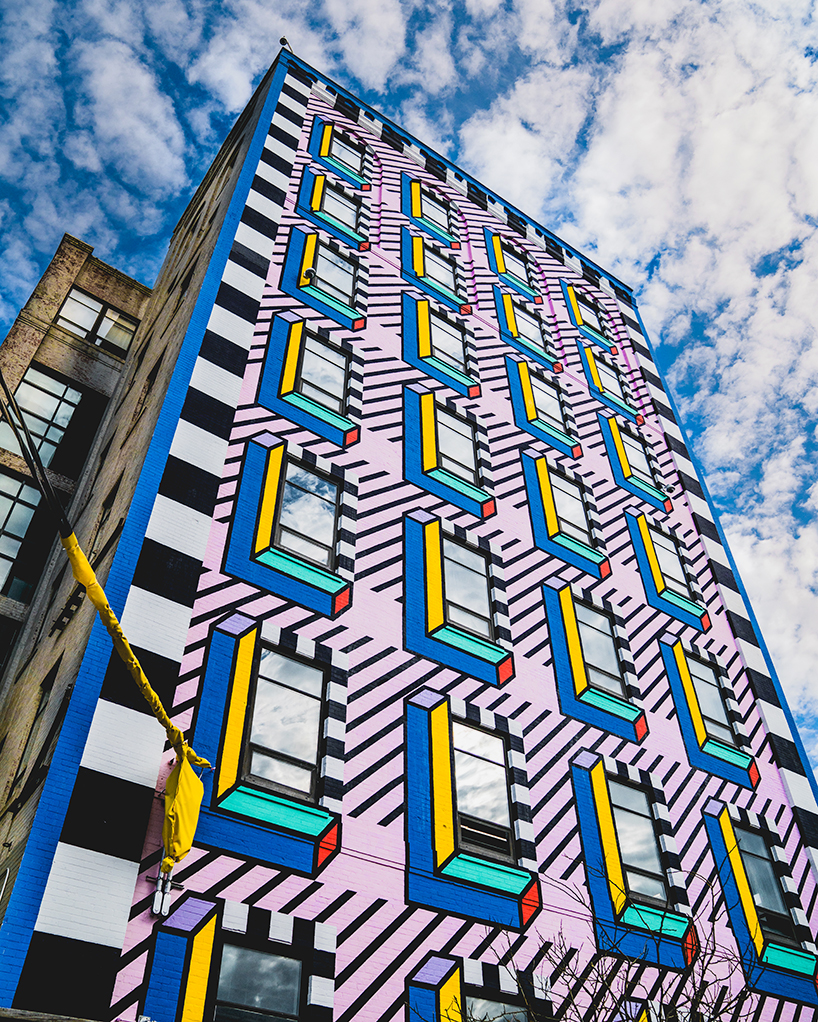 Simple patterns and shapes in a primary color palette with touches of teal, lavender and light pink make up the composition. The black and white striped pattern and L-shapes outlining the windows create a 3D effect like that of an optical illusion. They appear to be "popping out" from the building. The mural is fitting for the creative community of artists, makers, and craftsman that reside within the building.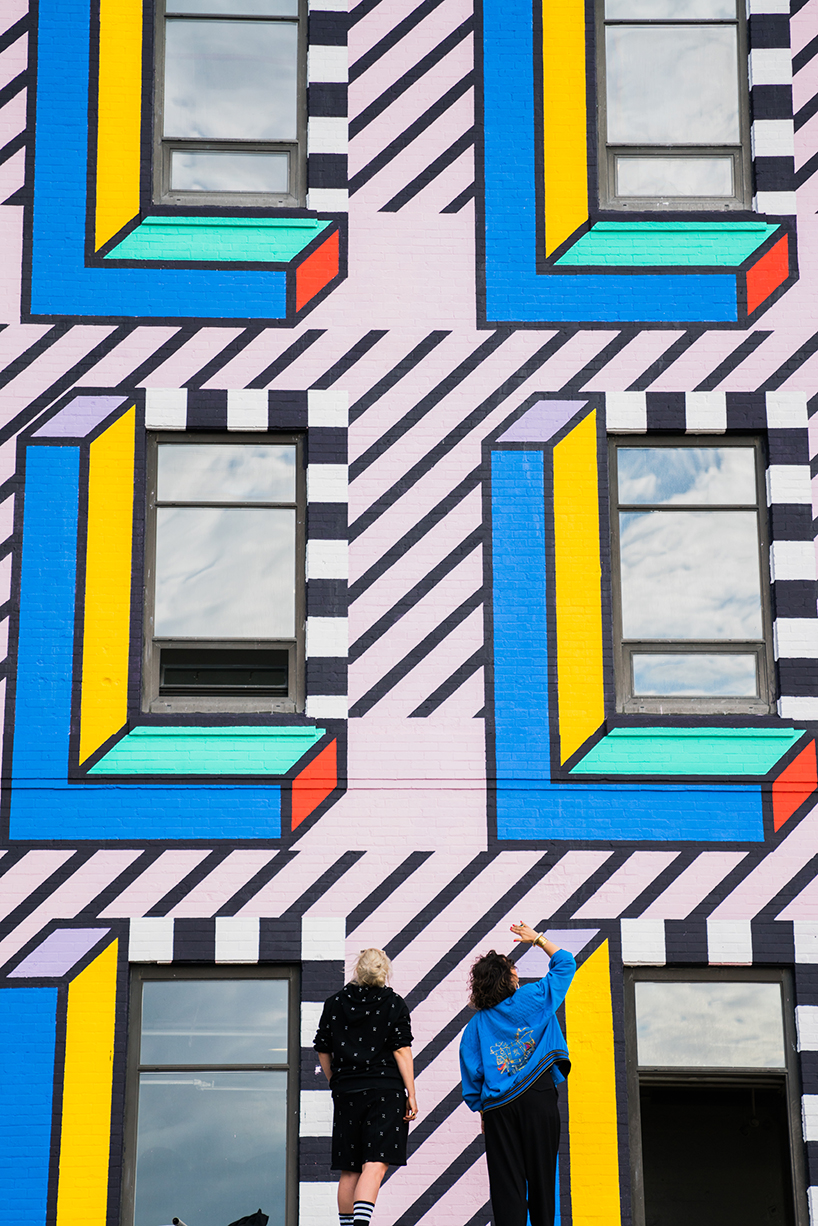 The composition was designed on an A4 sheet then transferred to a 130 foot tall facade. An A4 sheet is similar to a US letter only the length is a little longer and the width is slightly wider. Often times, small details of a design will look different when magnified to a much larger scale such as that of a building. However, Walala and her team worked with Evergreene Architectural Arts, a city-based decorative painting studio to accomplish their goal.