Norwegian Experimental "Assembly Collection" Reveals Handcrafted Designs
A solo show by Norwegian designer Sigve Knutson shows us the more abstract and rustic sculptural side of design. This exhibition revealing the "Assembly Collection," features a handful of handcrafted amorphic and organically shaped artwork.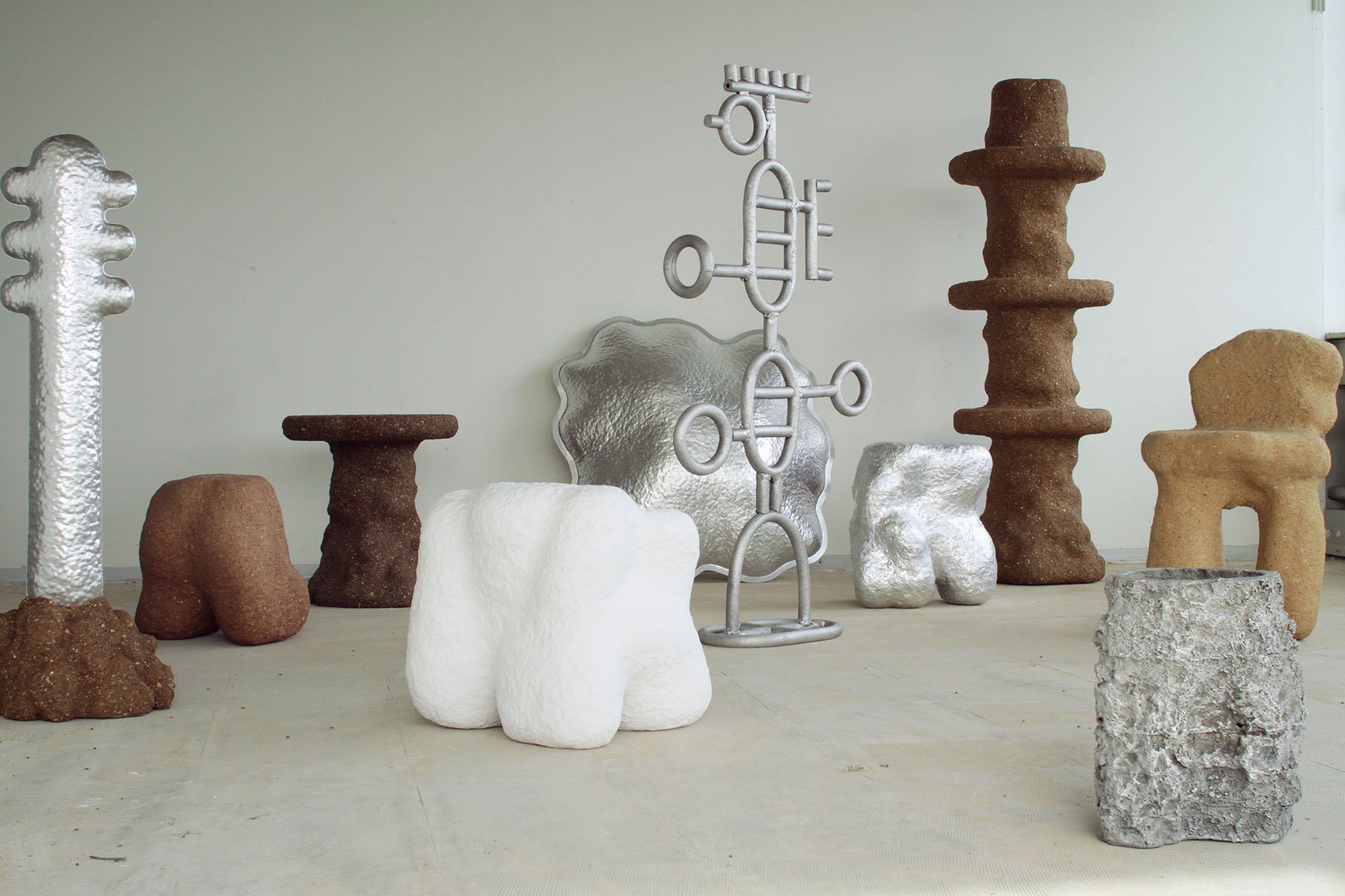 They are peculiar, almost Neolithic, sculptural and play with the unusual shapes found in nature. Some of the items have been described as "eccentric" and "other-worldly." The pieces were created through an intuitive process, often found in abstract visionaries artwork.
Through freehand drawings, spontaneous action and experimentation with materials and tools, Knutson turns everyday objects, some of which were loosely drawn at first, into multi-functional visual art.
He doesn't label them as having specific functions, instead he invites you to use them as you choose to. From abstract and beam-like to playfully stacked and twisted tree branches, this collection explores the more daring, chaotic and free-flowing side of Norwegian experimental design.