New Takes on Sustainable Outdoor Toilets
Hilariously named the "Z-Temple of Poop," this sustainable outdoor outhouse features a rooftop garden, a window view of the outdoor scenery and a compost toilet. The design was conceived by Zeltini Studio in Latvia.
The unique outhouse is constructed of timber, as many outhouses are, but with a sustainable twist. Its compost toilet recycles human feces after someone does their business inside. Essentially, the human feces is used as fertilizer for the garden atop the roof of the outhouse.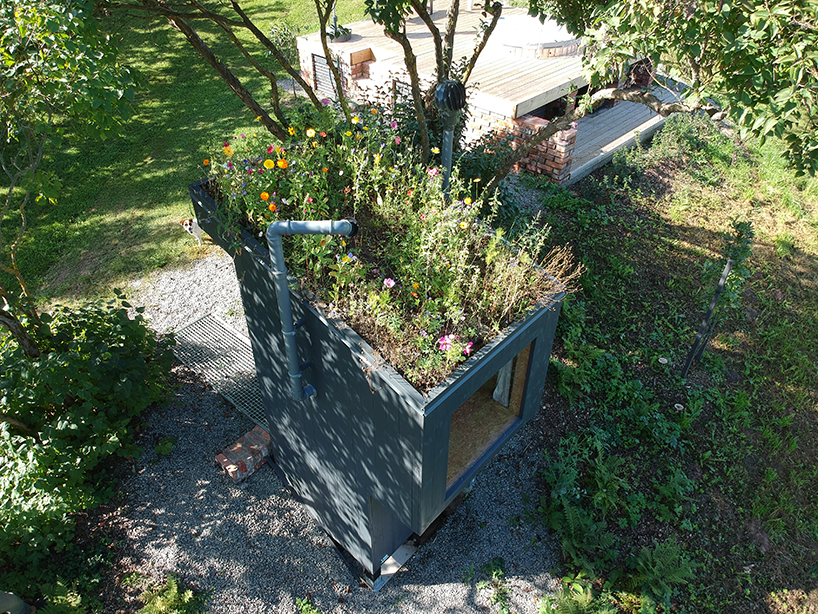 In addition to the compost toilet, the outhouse features two chimneys. The first chimney circulates the fresh smell of the fragrant flowers growing in the roof garden. The second chimney has a kinetic revolving cowl that extracts any unpleasant smells away from the inside of the outhouse. The second chimney also ensures the compost process is accelerated.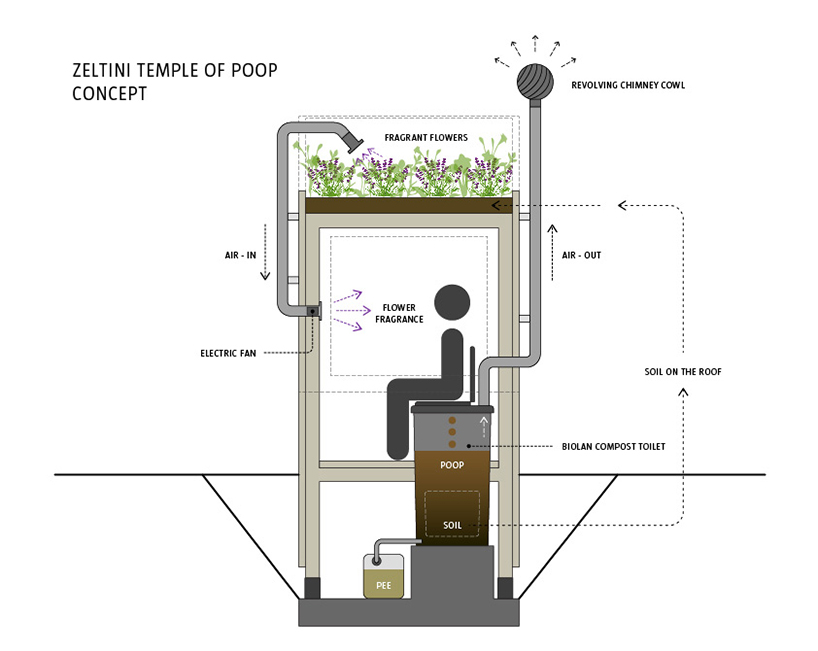 But that's not all! To celebrate the natural human act of defecation, the outhouse is insulated for keeping cool during the summer and keeping warm during the winter. Instead of staring at a blank wall, the window installed ensures whomever is using the outhouse will be concealed from others, but will have the ability to gaze outdoors.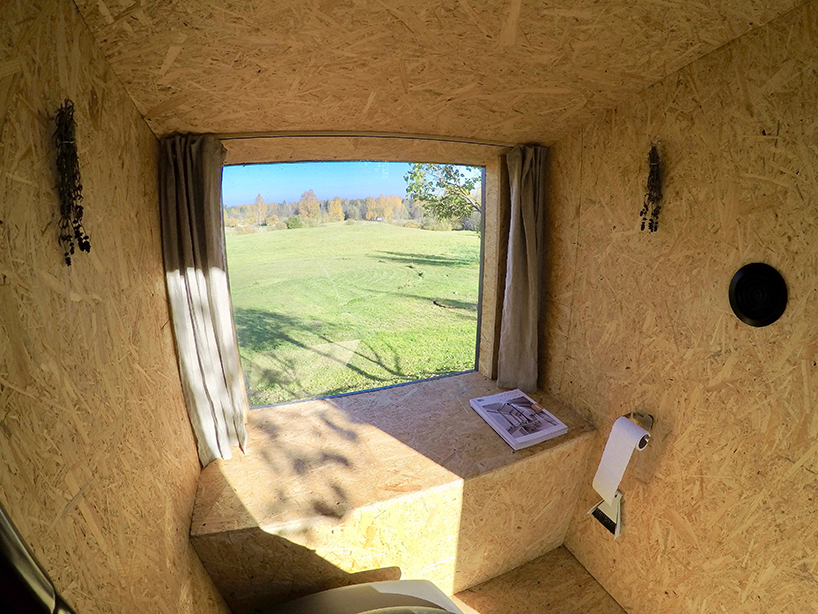 Not even the waste is wasted. Any extra compost is used as fertilizer on the land nearby. The sustainable and cruelty-free outhouse was designed for a vegan household to remove any animal based matter and replace it with natural human matter as fertilizer instead.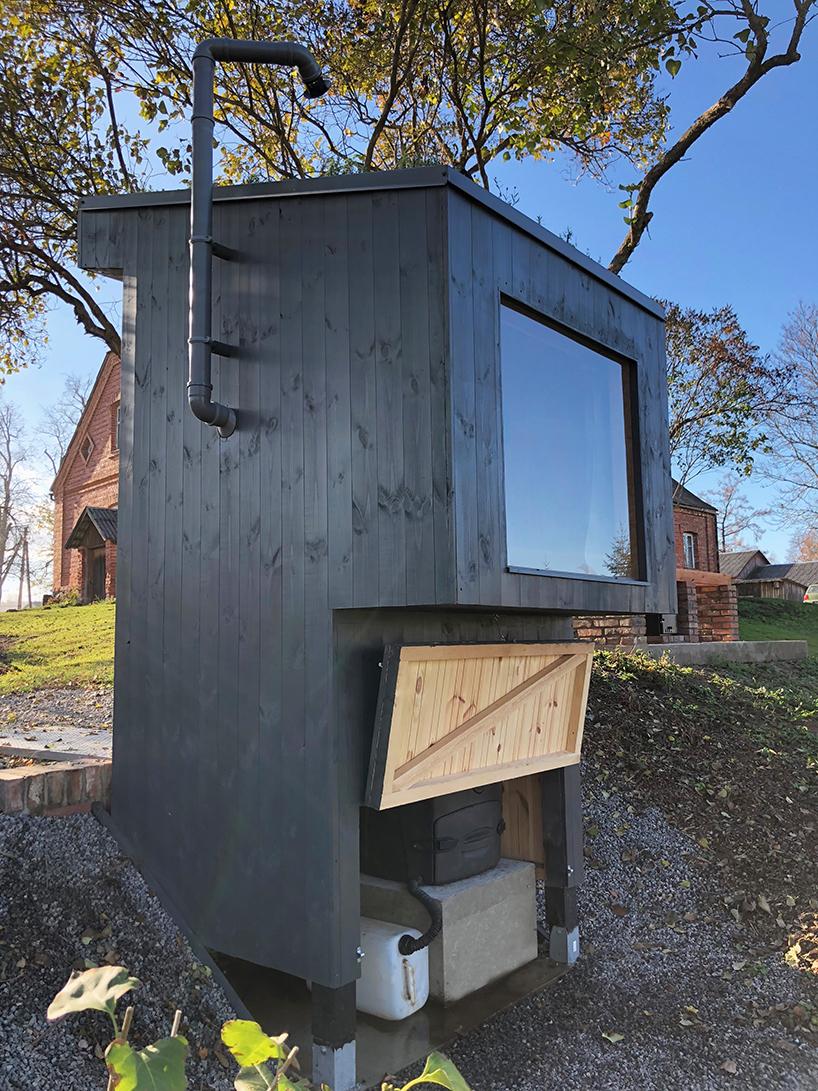 This is one new take on sustainability, we can naturally appreciate!