New Restaurant in Renovated Dutch Factory Keep Industrial Theme with Ceramic Pottery Inspired Design
The Commons, a restaurant once a renovated ceramic sphinx factory is the newest addition to the Maastricht's new city district. The restaurant and bar occupies the first three floors of the massive complex and caters to the newly design "student hotel."
The building pays homage to the history of the site while keeping an industrial feel commemorating the production process while brightly colored furnishings and contemporary decor create an inviting modernized atmosphere.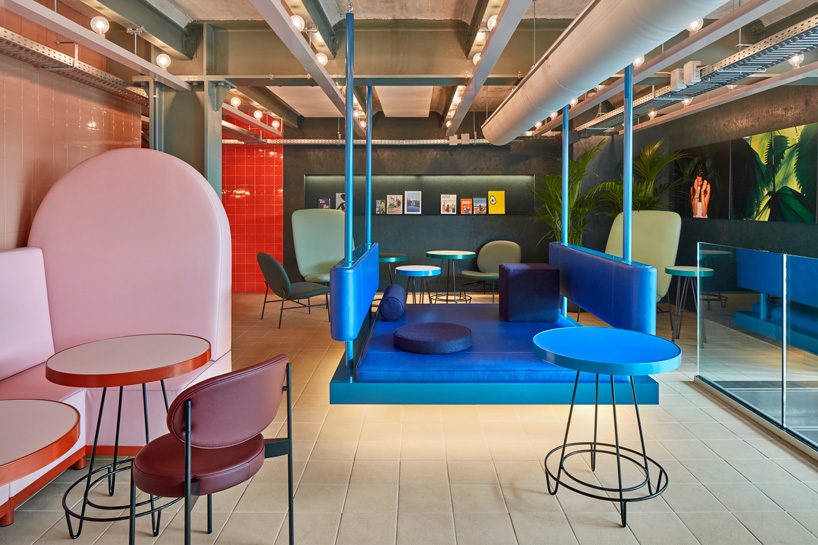 The monumental building, referred to as the "horizontal skyscraper," was originally built in 1929. It's concrete and black steel frame is preserved serving patrons for all-day with a breakfast room and separate dining and bar area.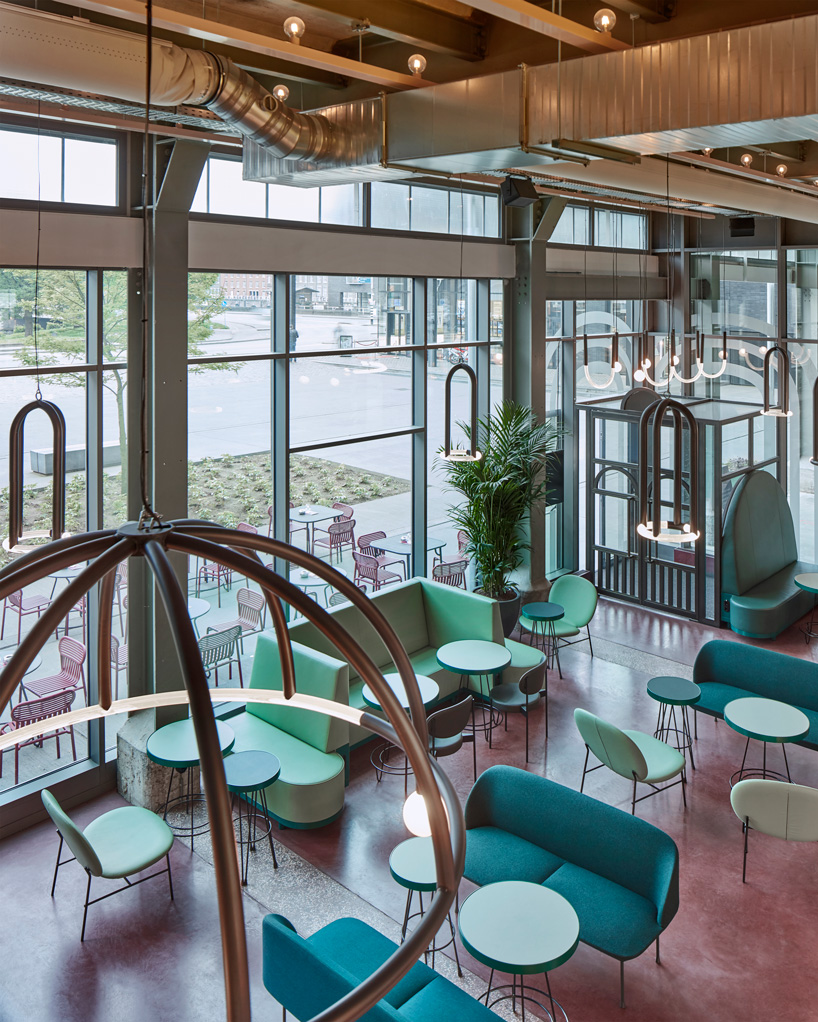 The space even has a illuminated area to be used for live music or a private dance floor.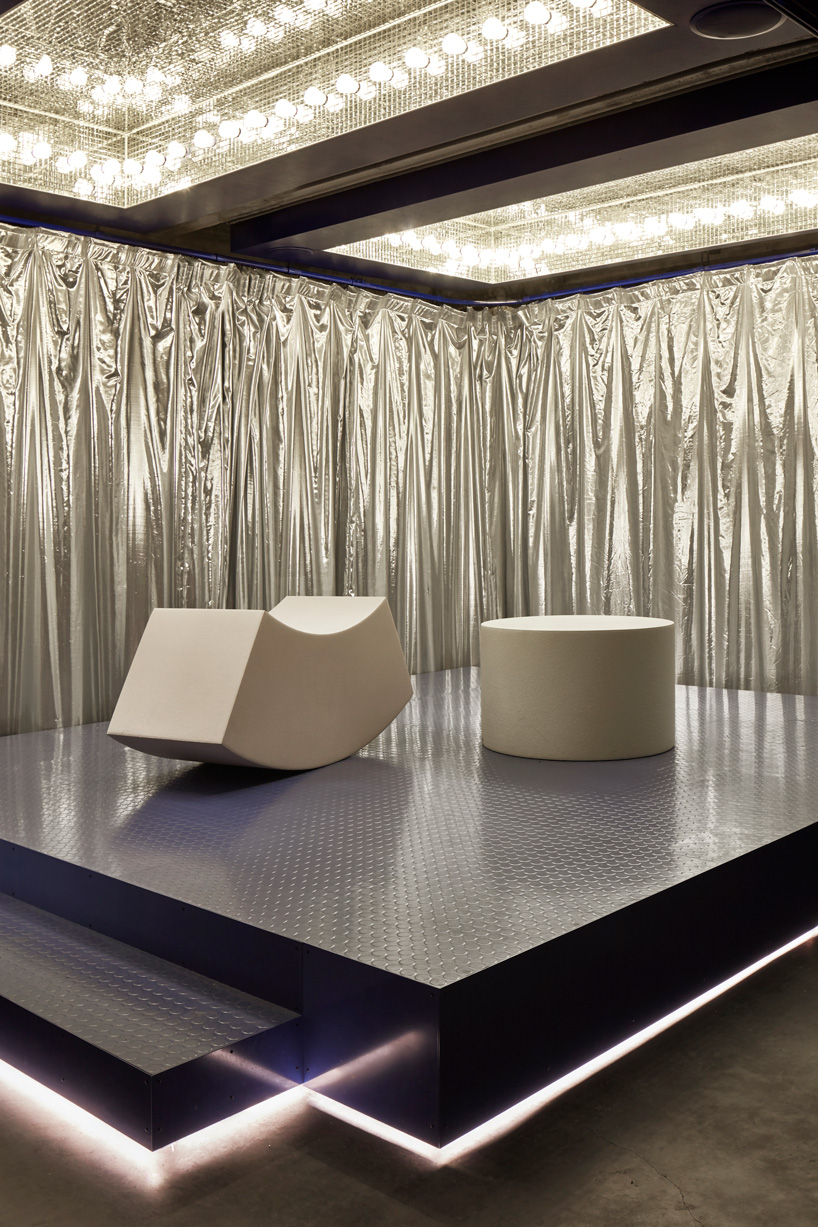 Designed by Studio Modijersky, the three floors are connected by the industrial theme of steel railings, chandeliers, large vestibules with contrasting yet complementary furnishings in a vivid color palette.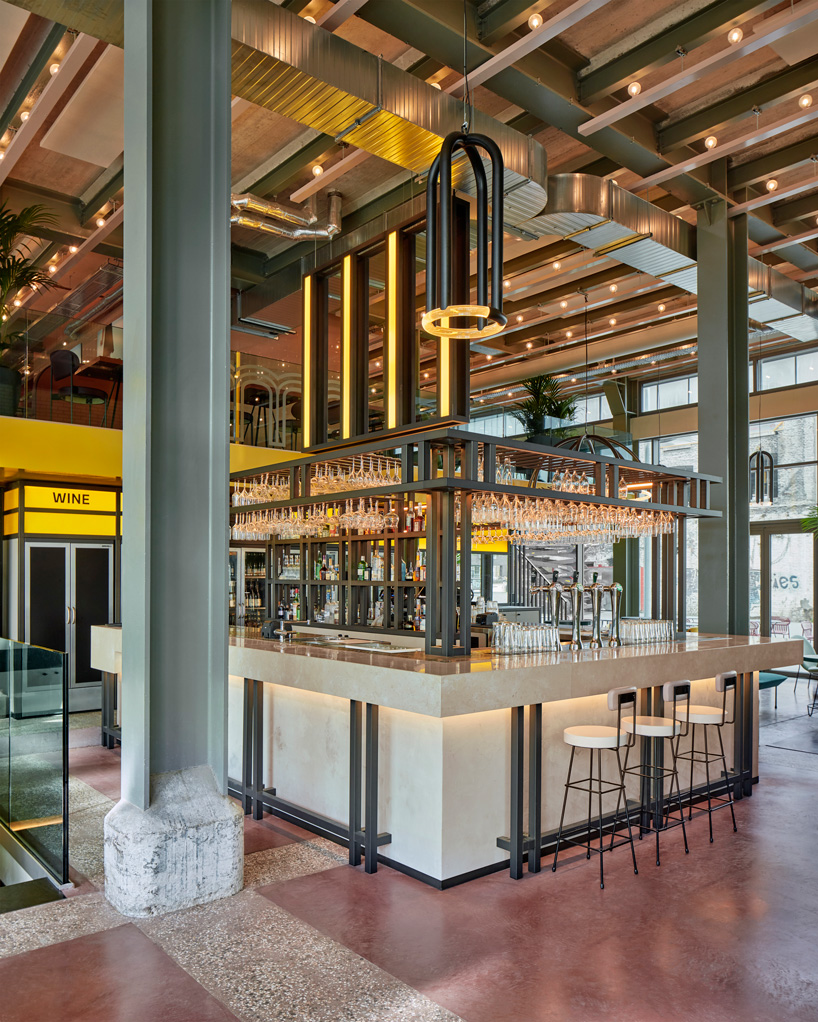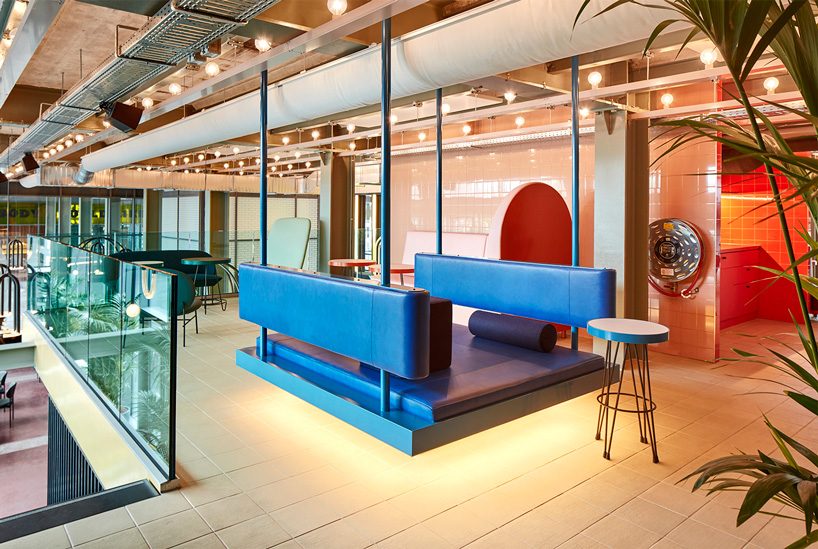 Inspired by the ceramic production process of electric blue, soft gray, pastel yellow and pink. The shapes of the furnishings reflect the pottery moulds, baked ceramics while the colors reflect the glazed pottery.