Need an Extra Room? Electrical Pre-wired & Modular Fixture 98 Square Foot Pod
Last month, I touched on work pods for communal meetings, individual work space for conference calls and privacy. Designers at Autonomous have reimagined this idea, creating a pod capable of use for more than just work-related activities. This multi-functional pod is equipped with pre-wired and pre-planned features. Some of these features include air conditioning, heating, lighting and electrical hook-ups for productivity and entertainment alike. They are 98 square feet in size. That is about the size of one large room and it can be placed outdoors. One of the most important components of this multi-purpose pod is its tiny angled roof and engineered structural body, which can be assembled with minimal building skills by at least 4 people in a day or less.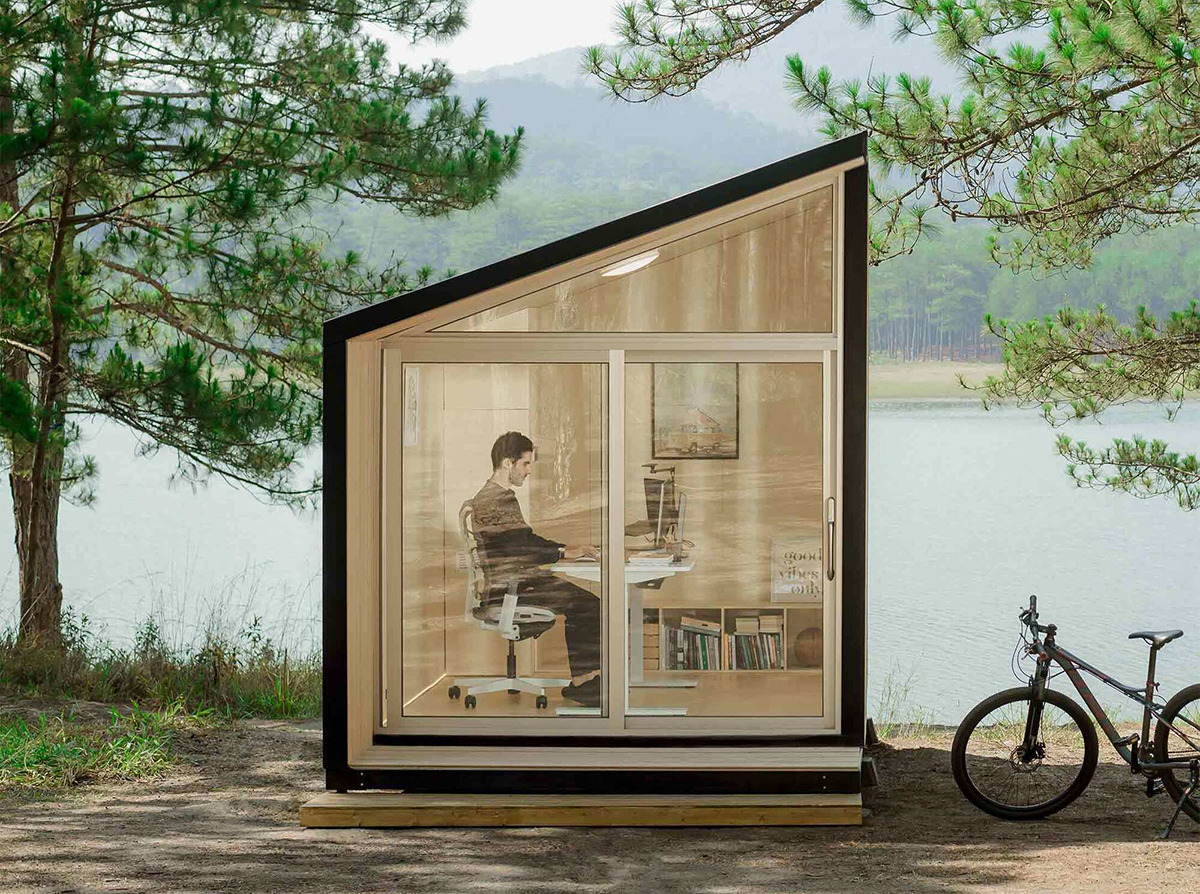 Instead of being solely a work-centralized environment, they have pre-made fixtures for other activities. Some of these are an integrated bookshelf, small deck with steps and an inner electrical cabinet. For daytime use, natural light easily streams into the pod due to the full glass doors and 3 long vertical glass windows from floor-to-ceiling. Although this pod comes with ventilation and pre-installed inputs for temperature control, developers suggest its materials are built to offer greater insulation and durability for weather changes.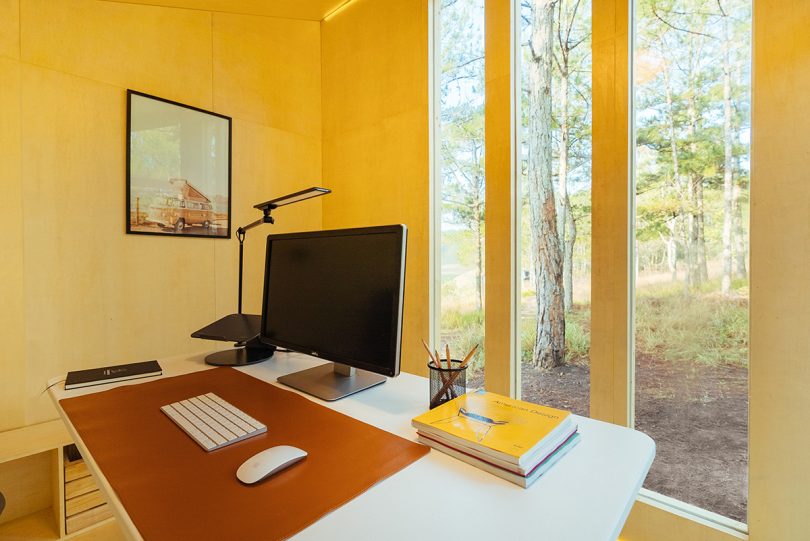 When building any new structure, leveling is one of the most fundamental necessities. Fortunately, these pods are constructed to sit on top of an adjustable foundation system. This new and improved foundation system can be adjusted to be lifted up to 4.5 inches and support up to 4 tons. This is for those whose outdoor property and backyards have uneven terrain.
This exterior private space can be used for a multitude of purposes. An office, meditation / yoga space, air bnb rental, kids play room, small movie theater, rec room and game room. The possibilities are endless.
The cost is upwards to $21,000 for one of these private pods of refuge. This include the entire pod kit with free shipping and a 3 year warranty. We are eager to see all of the convenient and luxurious upgrades coming out for pods over the course of this year and into the future!