Murphy Bed Turned Modern Multi-Configuration Bed & Seating Area
The Murphy Bed has a long history in furniture culture dating back to the early 1900s when William Lawrence Murphy, the inventor who patented the bed needed a space-saving solution for his small apartment in San Francisco.
There was also the tricky societal faupaux of women entering a man's bedroom during this era. Trundle beds and daybeds have become the increasingly popular norm for space-saving solutions in guest rooms, living rooms and even in smaller apartments such as studios and high-cost areas.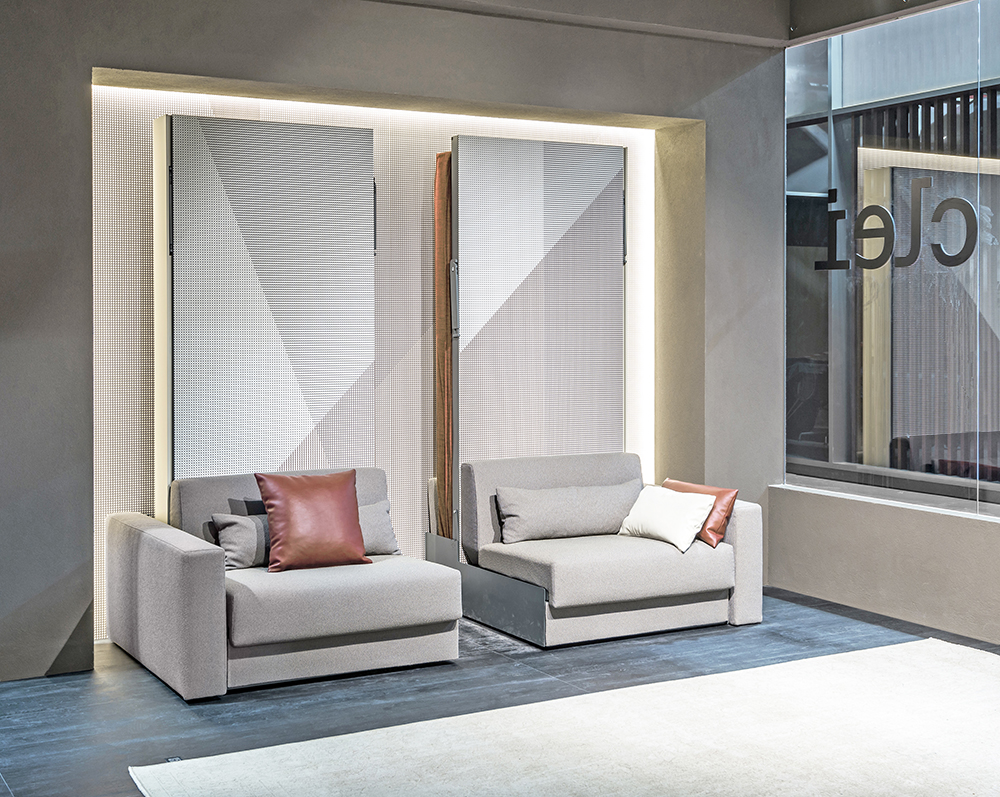 The Murphy Bed has just received a contemporary upgrade with the modernized wall bed called "Ella & Louis." Another take on the Murphy Bed with high-tech and contemporary solutions. Designed by Pierlugi Colombo, the bed features multi-solution configurations for your needs. The bed is installed with a hidden release button.
The configurations include a full sofa, two separate armchairs, one queen sized bed or two single beds. Allowing you to choose which configuration you prefer.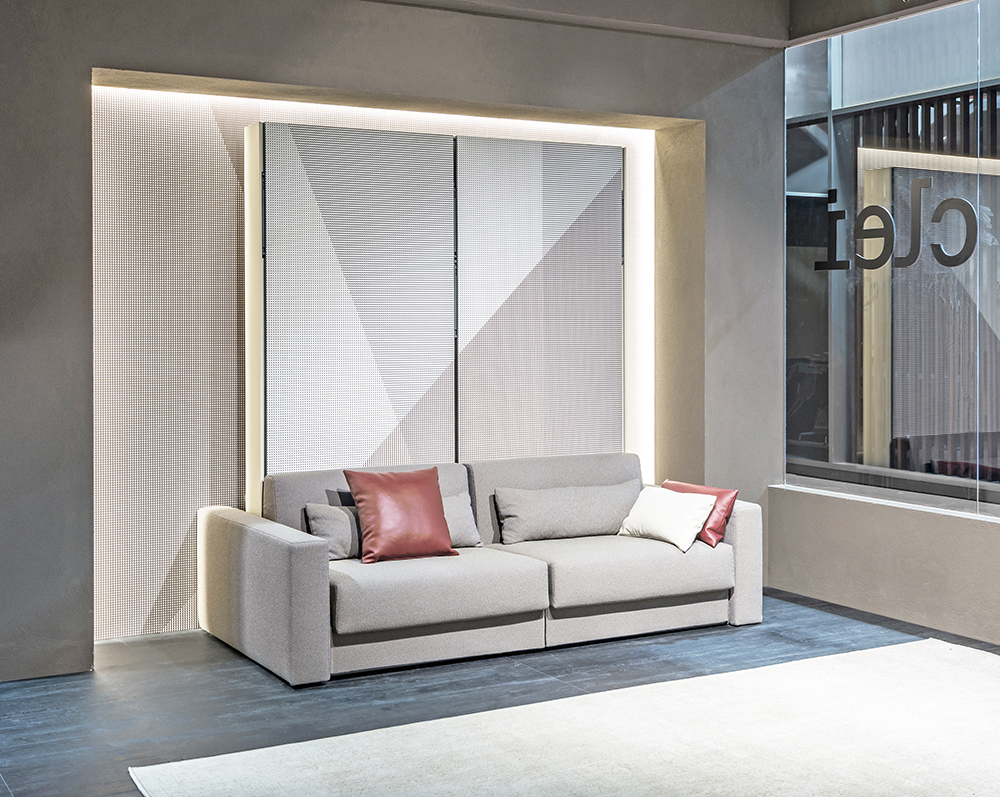 It can be installed anywhere you have the space but want to change the layout or need the extra space when not using it as a bed or seating area.