Mosaic Eastern Influence Bathroom Interior Design
Many Eastern cultures have a wonderful eye for color, fabric and most importantly, mosaic tiling. However, this isn't limited to Eastern parts of the world, but is also seen across the globe in different patterns, layouts and colors.
Designing your bathroom in a mosaic eastern influenced interior design style will brighten the space and add elements of dynamism to the room.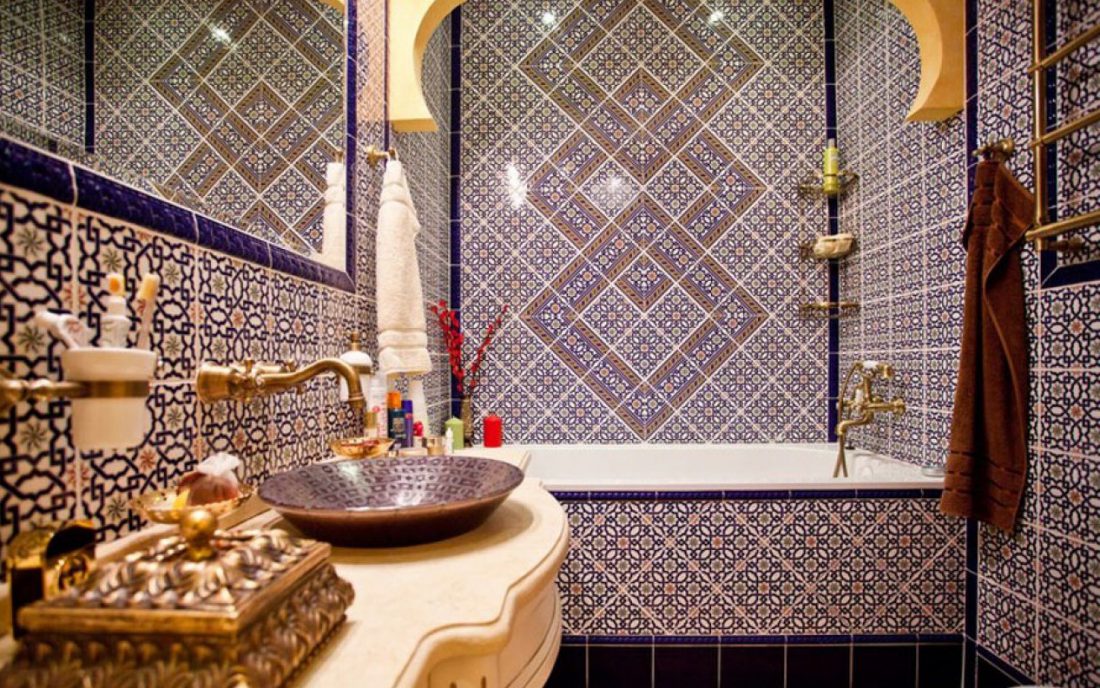 To start, the arched fixtures and decor are an essential element to the design. Curved, rounded, multi-tier and multifoil arches accentuate the mirrors, light fixtures, cabinets, shelving and even the bathtubs. The tiling is in a mosaic styling consisting of ornate layouts, often but not always in floral patterns, with multiple colors and tile sizes.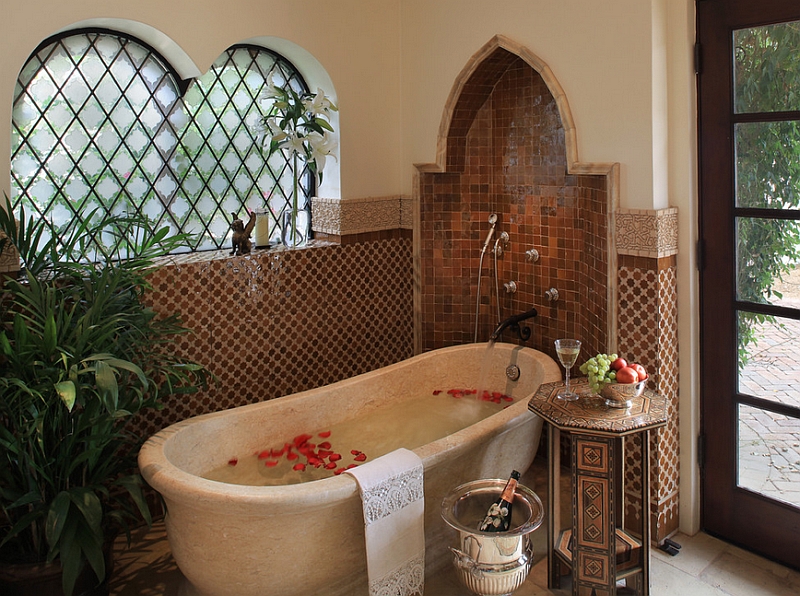 Color palettes can vary using a range of hues, such as dark blues, deep reds, golden yellows and neutrals like taupe and cream. However, unlike many of the South American and Southwestern mosaic tiling color palettes, they generally steer away from bright, neon colors like lime greens and hot pinks.
The bathtub and wash sink are generally the main attractions. Some mosaic eastern bathroom designs have very luxurious tubs and sinks with deep basins and even with steps leading up to them. Free standing accents are another common item. Generally in hexagonal or rounded shapes, sometimes tiered, for placing hand towels, bath towels, candles and other basic bathroom accoutrements.
In some mosaic eastern bathroom interior designs, even the chandeliers and light fixtures are given pristine attention. With glass opaque shades, sometimes colored or multi-faceted, hanging from metal chain links or affixed to the wall as sconces.
The overall mosaic eastern bathroom interior design style is regal, enchanting and exotic creating an ambience not unlike the traditional bathhouses found in Turkey and Morocco.