Month of June 2020: Retro Trends Coming Back in Style
This month we are focusing on fashion, fashion, fashion! Retro trends coming back in style for the month of June are all about vintage style from head-to-toe!
Feathered Cocktail Hats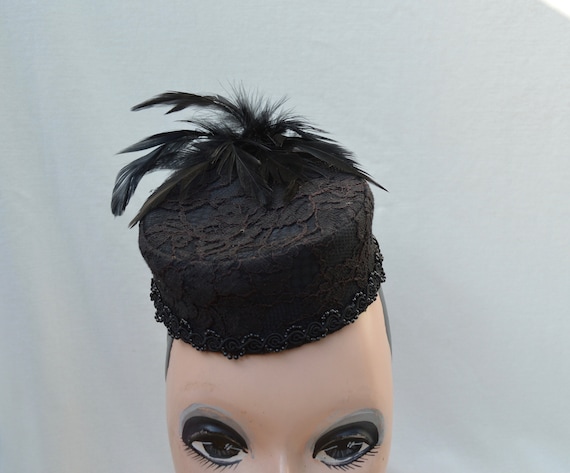 This flirty design stems from the 1930s and 1960s when wearing cocktail hats was as natural as wearing a ballgown at a formal event. The common cocktail hat is brimless with beads, jewels or in this case, feathers as a main feature of the hat. Some feathered cocktail hats can even be paired with netting or fishnet covering the face. The feathered cocktail has a fully formed visible base with layered feathers or one or two feathers delicately and cleverly placed off to one side, directly on top, or towards the back.
Peignoir Intimate Sets
The word "peignoir" comes from the french word "peigner," stemming from a garment to wear when brushing the hair. It is a long, translucent garment, often made of chiffon and other sheer fabric. The idea behind brushing one's hair in it is a more elegant evening garment to be worn before bedtime as a dressing gown or bathrobe. The peignoir garment can simply be a robe or it can be a set. It became increasingly popular in the 1930s during the Hollywood Glam era and is popular again today.
Layered True Gemstone / Beaded Necklaces
In the 1920s, during the flapper era, stemming into the 1930s and 1940s, layered true gemstone necklaces including pearls and different forms of quartz were frequently worn as accessories during the daytime by regular folks or during performers routines. Today, they are making a comeback with higher quality layered necklaces using true gemstones and others made of beads.
Cropped Trousers
This style stems from Italy and be worn with or without socks. The bare ankle is definitely more daring and for casual weekends, where the cropped trousers with dress socks can be worn in offices or for more formal events. Showing off a little ankle doesn't only have to be for the ladies either. This look is actually seen more often worn by men. The trousers don't have to be worn as slacks either, from jeans to sweats and linens, the cropped look is making a big comeback in fashion.