Monochromatic Palette with Red Micro Pigment Cement
Minimalism allows for more play with colors especially because it requires less amounts of furniture and decor. Design studio, OBRIY has created an apartment for a young couple living in Kyiv, Ukraine using unique materials and color choices.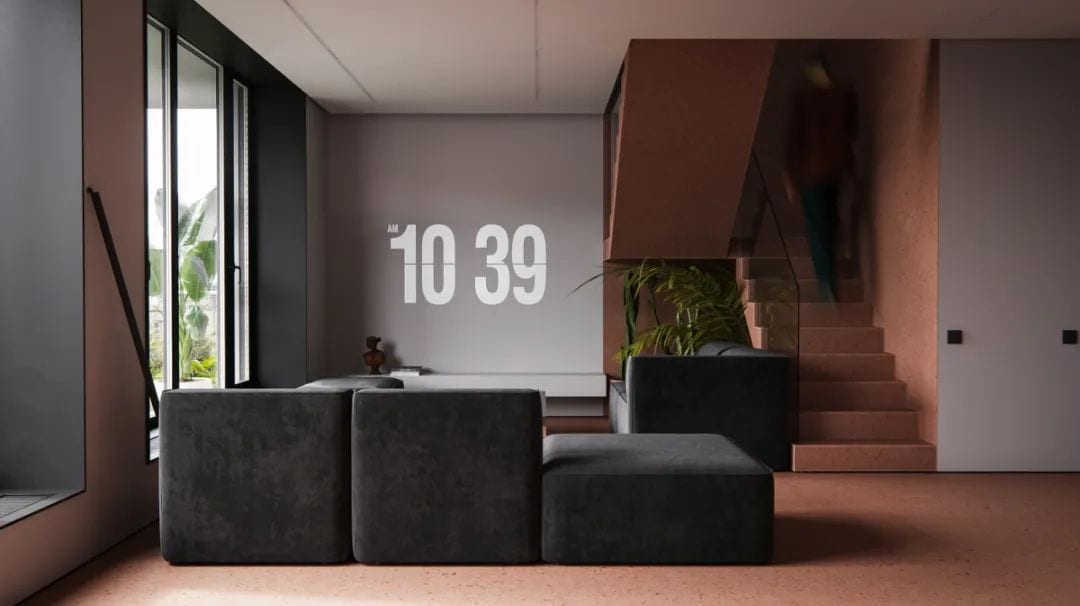 To spice things up a bit, they used an auburn red micro pigment cement throughout the various rooms in the home. The pigment is tastefully used on the floors, walls, staircase and on the bathroom sink and as part of the stationary dining room table.
The red pigment is surrounded by a monochromatic palette of black fixtures and furniture including the toilet, bathtub, dining room chairs and living room seats. To upgrade the look even moreso, track lights and stick lamps are used which can be angled and rotated around their axis.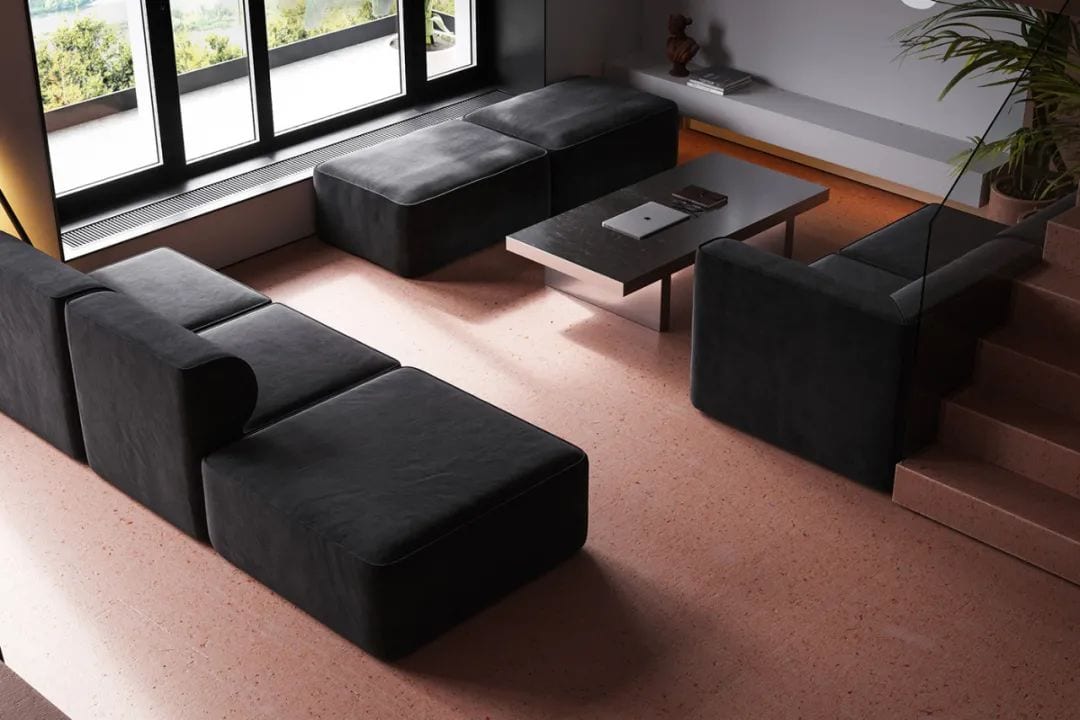 A projector is cast on the wall in place of a traditional television. The modular seating adds another element of playfulness, taking the couples new minimalist design to the next level. Several traditional elements of minimalism are used as well.
The integration of stationary fixtures such as fixed benches and a low-level platform bed. The overall interior design of the apartment is surprisingly both energetic and serene comprised of classic minimalism with pops of lively red pigment.