Modular "Water Dwellings" For Climate Change
As climate change continues to be a topic of discussion and challenges of urbanization are still present, Grimshaw and Concrete Valley have created a progressive design called modular water dwellings. The floating homes are meant to utilize water instead of land as a solution to any potential problems in the future such as the cost of land and the threat of rising sea-levels.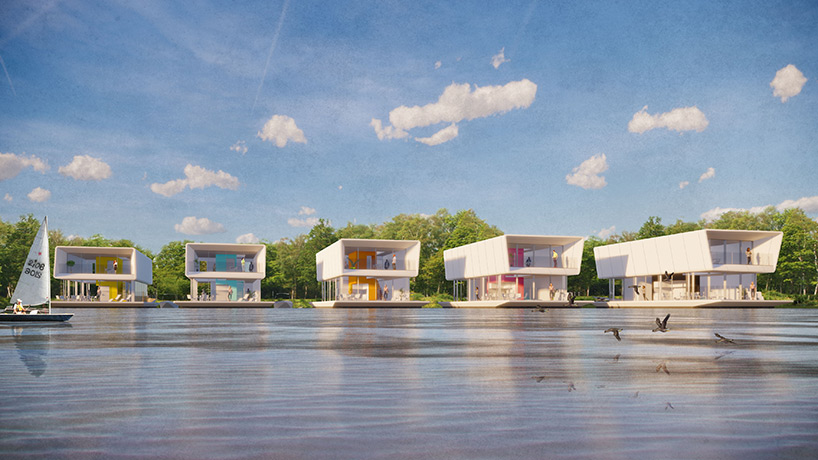 Grimshaw and Dutch Manufacturing Specialists incorporate standardized components that can easily and efficiently be produced. The components are also flexible, allowing residents to have options for their interior layouts. Not only can the interior layouts be manipulated, but also the water dwellings can be maneuvered depending on the site, conditions, light sources and view.
Materials for the water dwellings construction include concrete, glass and non-corroding elements.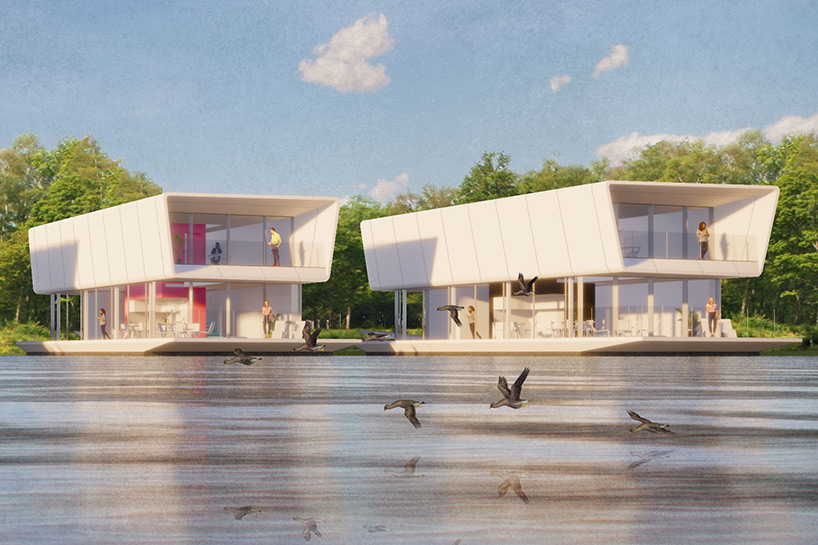 Sustainability is another key component in the water dwellings. They use minimal energy by being well-insulated, having solar roof panels, shaded lower pontoons, upper stories and heat exchangers built into the base boxes below the waterline. This sustainable design creates a communal energy supply. Similarly to mid-century modern architecture, the close connection to nature promotes a sense of peace in combination with an active / healthy lifestyle
The communal aspect plays another crucial role in the water dwellings design. Through shared spatial resources, the community can build a strong relationship through floating gardens and terraces.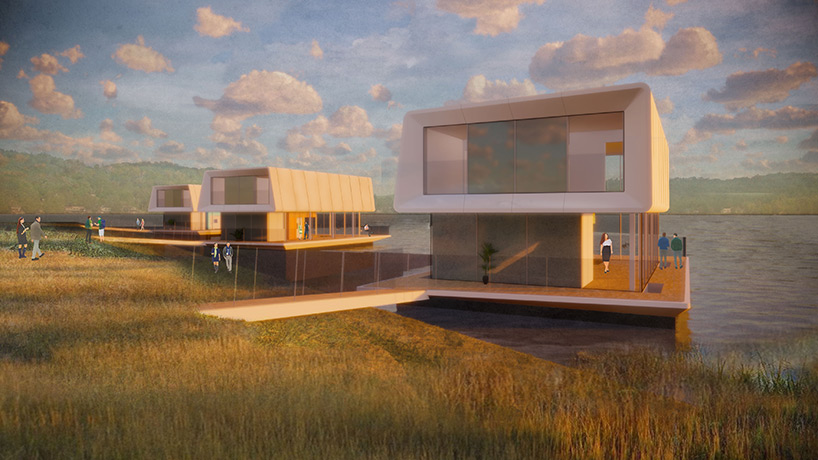 Logistically, the design has an added benefit. Concrete valley's manufacturing facility is situated on a main industrial waterway in the Netherlands. The water dwellings can reach their final destination fully assembled and moved along the water. We've seen similar modes of transportation for fully assembled homes gaining momentum in the last few years. However, the difference being by flatbed truck versus waterway.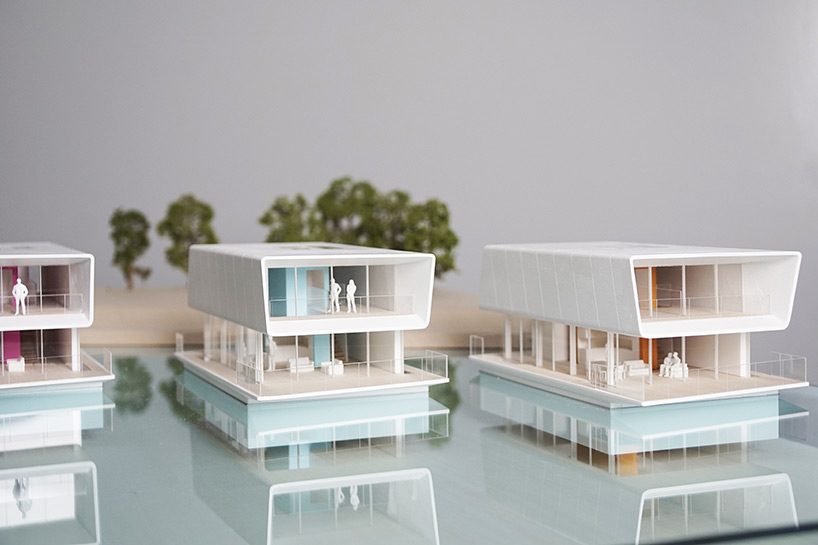 The concern for the environment and the affordability for home owners are motivating factors behind the water dwelling design. No need for site construction, reduction of energy, utilization of water, and building community have made this prototype a fascinating new take on sustainable living.