Modular Concrete Home in Chile Matches Rugged Landscape Design
Led by alejandro aravena, elemental's 'primitive' design for a home in chile comprises three concrete volumes that over the years have weathered to match their rugged landscape.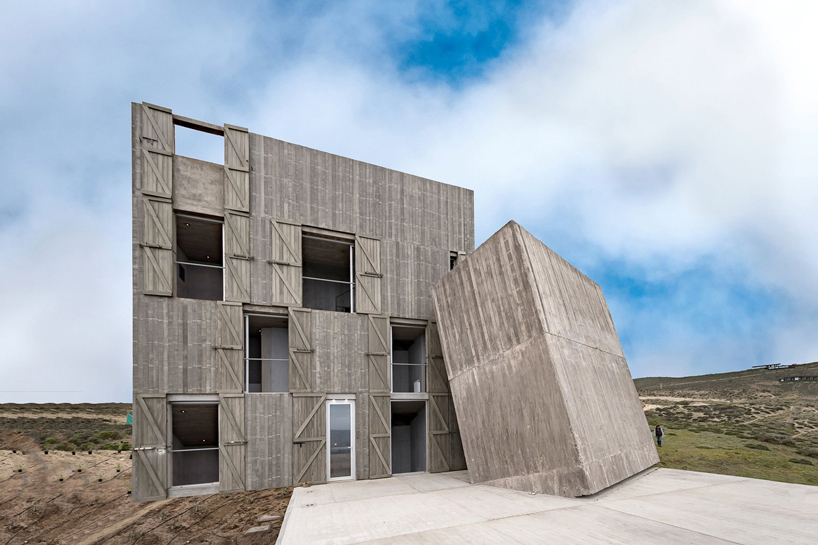 stacked against one another, the dramatic structure embedded into the hilltop offers a simple composition to match its guiding design ethos. the studio was inspired to create a retreat suspending the conventions of life and going back to more essential living.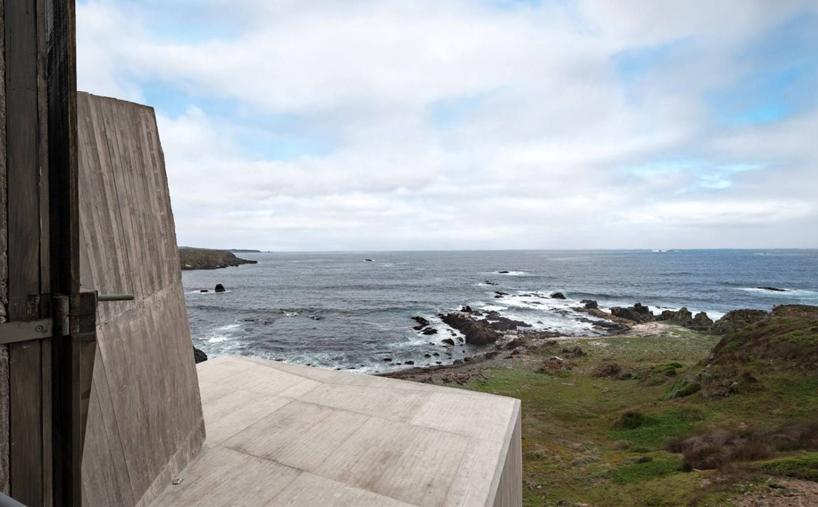 its three volumes include one upright, which hosts the bedrooms and bathrooms; a horizontal volume hosting the main living space which can be opened up to the outdoors; and lastly, a skewed volume that acts as a chimney. the property instills tranquility whilst pairing things back to the fundamentals: its concrete walls are left exposed and in place of a formal fire place is simply a 'place for fire'.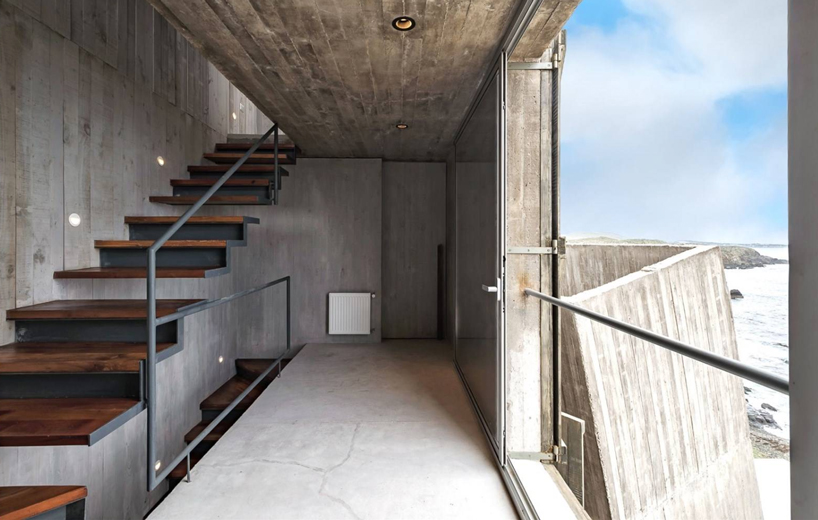 the 2,690-square-foot house has been conceived with the possibility of integrating all spaces thanks to floor-to-ceiling glass windows offering sweeping views of the surrounding landscape, and sliding walls that allow open/loft living or privacy.
it also features two imposing terraces: on the last floor, an intimate covered terrace, and on the entrance level a large terrace suspended above the ravine. the pure and primitive design is complemented by details and luxury finishes with comfort in all its spaces.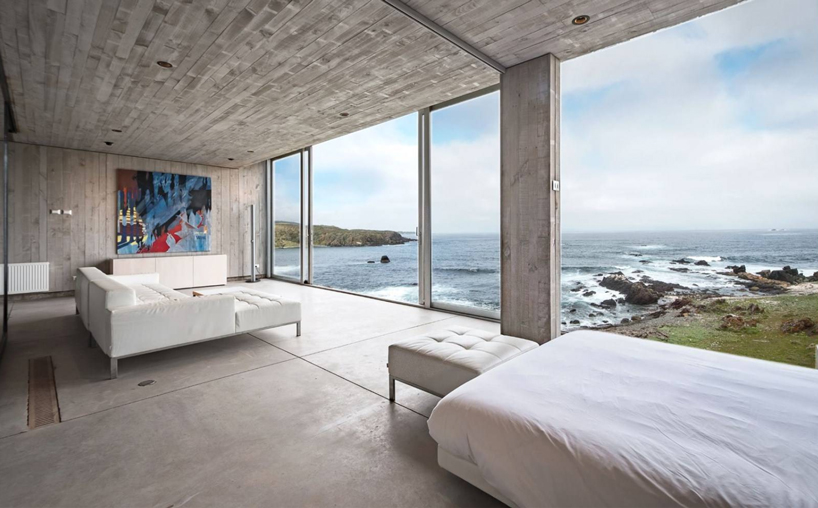 the home which was completed in 2014 is currently on the market via chile sotheby's international realty for $1.53M. it forms part of the ochoalcubo project, a housing development funded by the entrepreneur eduardo godoy which invites prestigious architects to create houses in the area. so far it boasts houses designed by fujimoto, toyo ito, and alejandro aravena.