Modern Dream Home Named "King Bill" Renovation with a Couple of Quirky Twists
"King Bill" is an exciting renovation of a two-story terrace house and neighboring garden in Fitzroy, a suburb of Melbourne, Australia. Designed by Austin Maynard architects the original design is one of the the oldest in the area, built in the mid-1800's. With the new quirky twists added, it is now one of the most innovative.
Designed for a family of four with both the house and the empty lot acquired for plenty of room to extend and expand. The architects were captivated by the vibrant neighborhood they commissioned this as their "forever house." They wanted to do contribute to the neighborhood by creating a enchanting design while simultaneously giving "something back to the suburb they love through a rich and generous garden."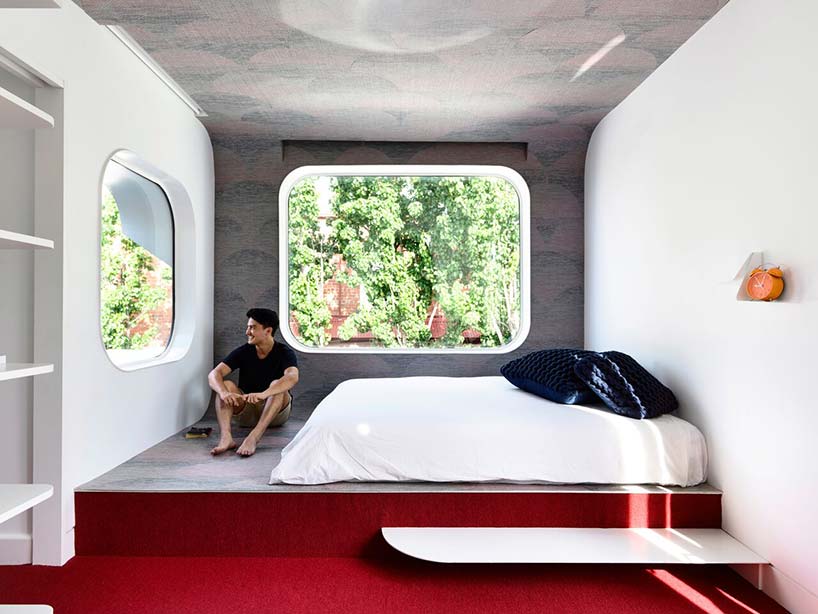 Architects go on to describe the home named "King Bill" as "a collage of fitzroy's built history, its textures, its forms, its order and its chaos."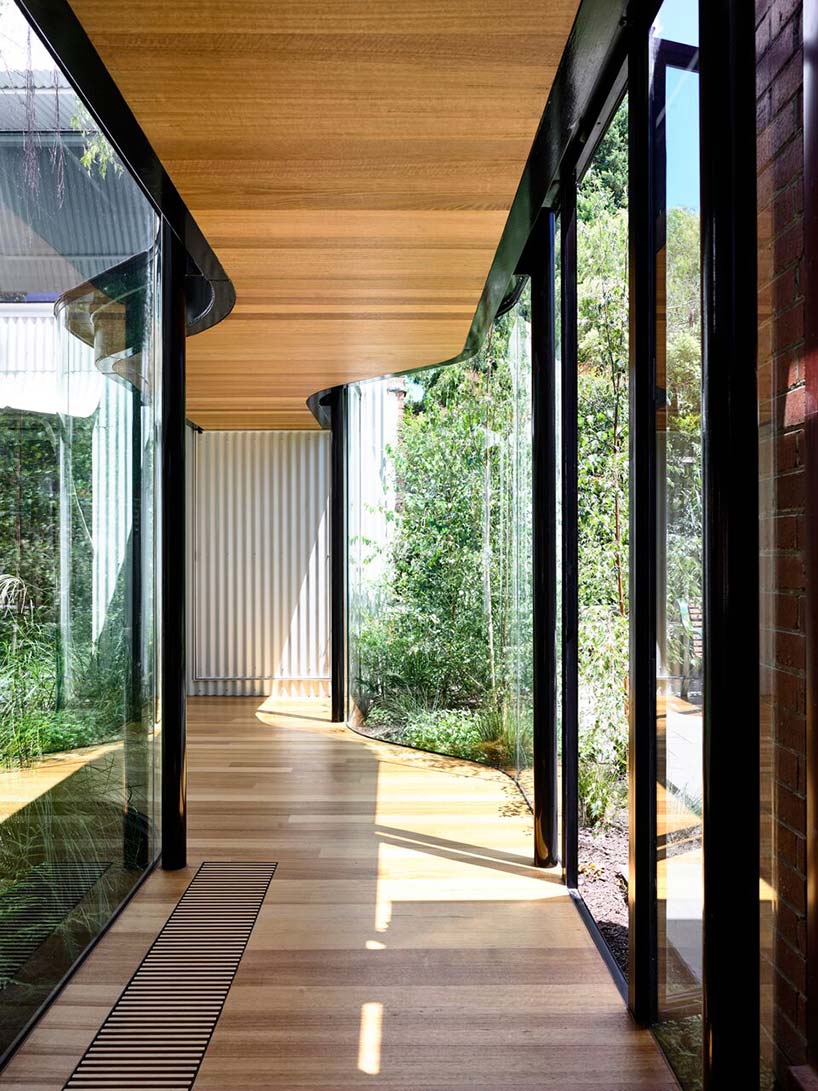 From the contemporary spiral staircase to the futuristic bedroom with rounded corner windows resembling a spaceship, every angle of the home has something a little different while together forming one unified vision. A nest-like hanging hideaway, ideal for quiet activities like reading, or a light filled garden to spend time with friends provides versatility for its inhabitants.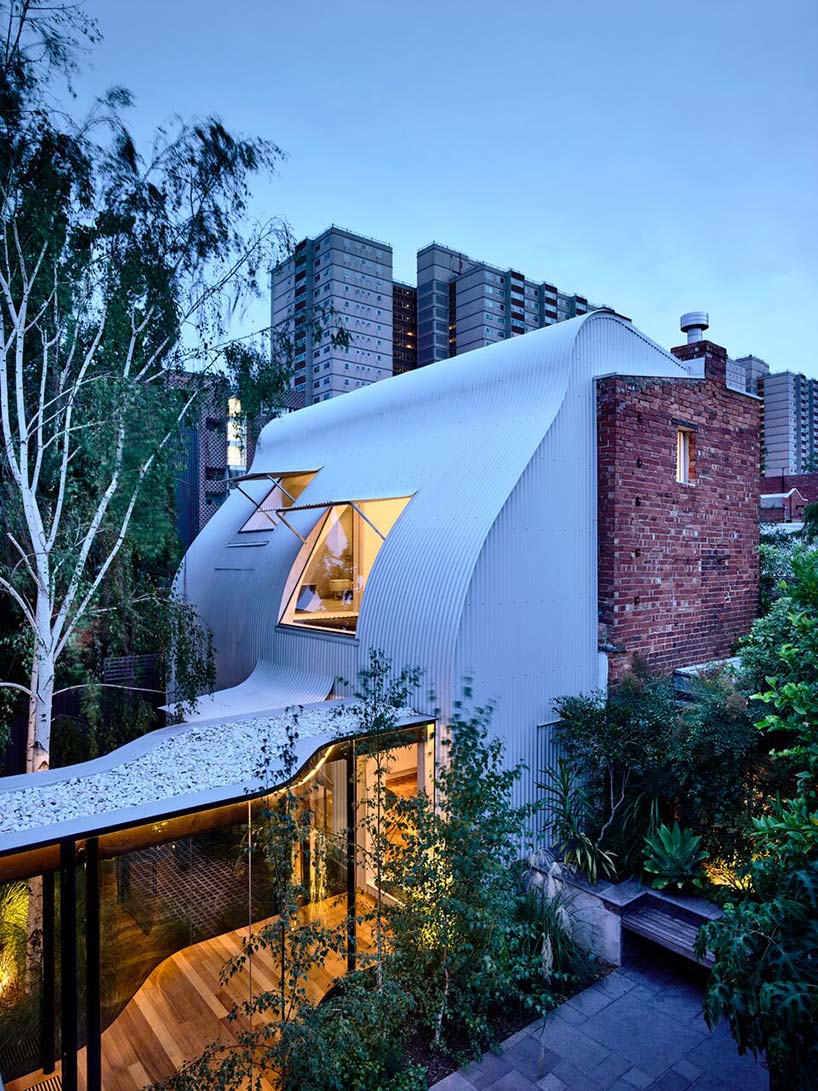 The design of the home combines twisting paths and unexpected turns with surprises around every corner that serve a functional purpose. The unconventional design challenges our expectations of how to move through space.  Furthermore, the robust garden provides privacy partially shading the large glass panels throughout the design while keeping an inviting and open atmosphere to the community. The newly renovated home "King Bill" attracts the eye and the garden creates a space accesible to all those who live in the surrounding neighborhood.