Modern Cafe "ITAFE," in China Creates Open Facade Design in Small Town
located in the small county yiwu, china, designed by shanghai-based studio daylab, 'ITAFE' only sells tea, bread, and coffee providing new solutions for the place.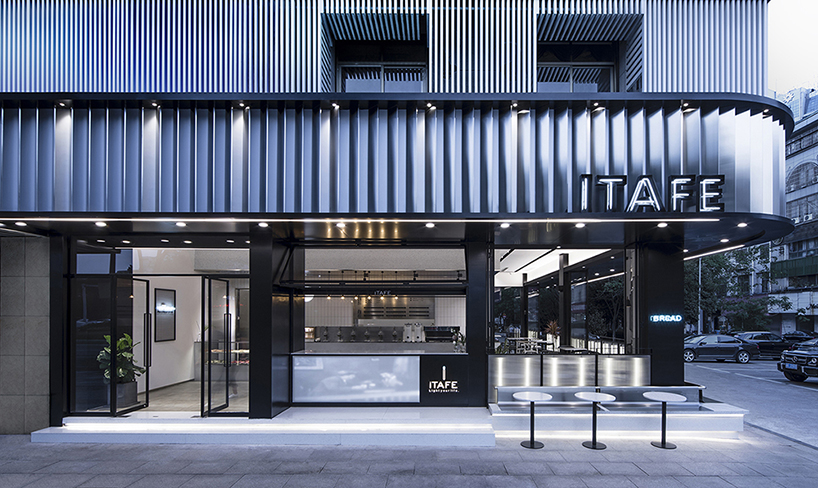 the project activates the local life by opening itself and pioneering design concept, bringing the new topic and leisure spot to this small city.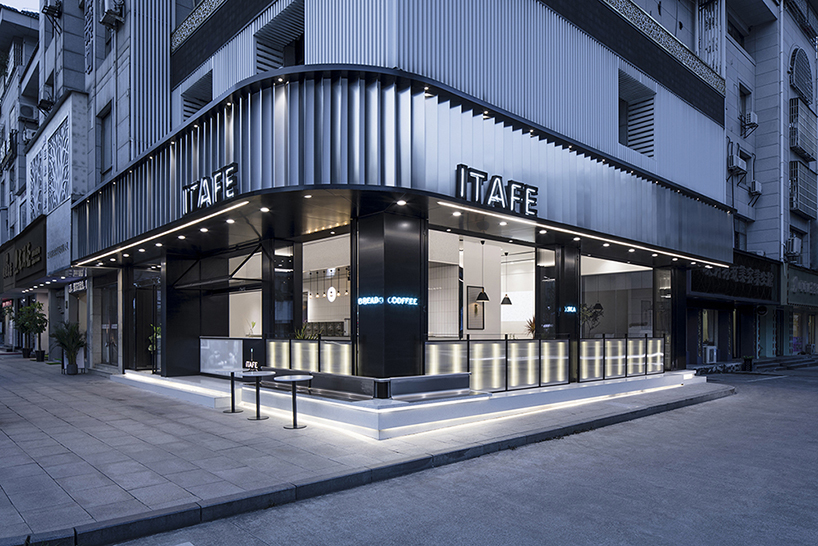 one of the cafe's key elements is the openable façade — with the outdoor seating, the whole shop opens itself to the entire block bringing the natural light and fresh air inside and providing an extra place for the elderly and local residents to have a rest.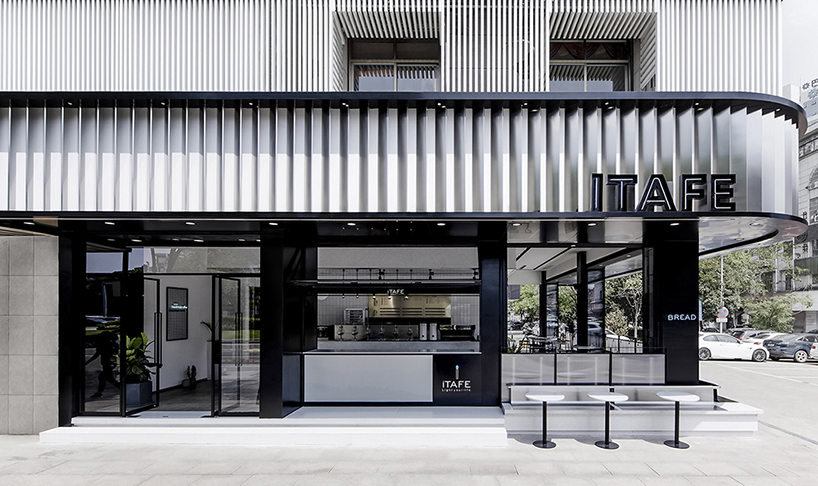 the materials in daylab's ITAFE were strictly chosen for the performance of the natural light. only stainless steel, black coated metal, cement, artificial stone appear here, so one of the challenges was to explore the possibility of different form and various functions represented by the same material in this project.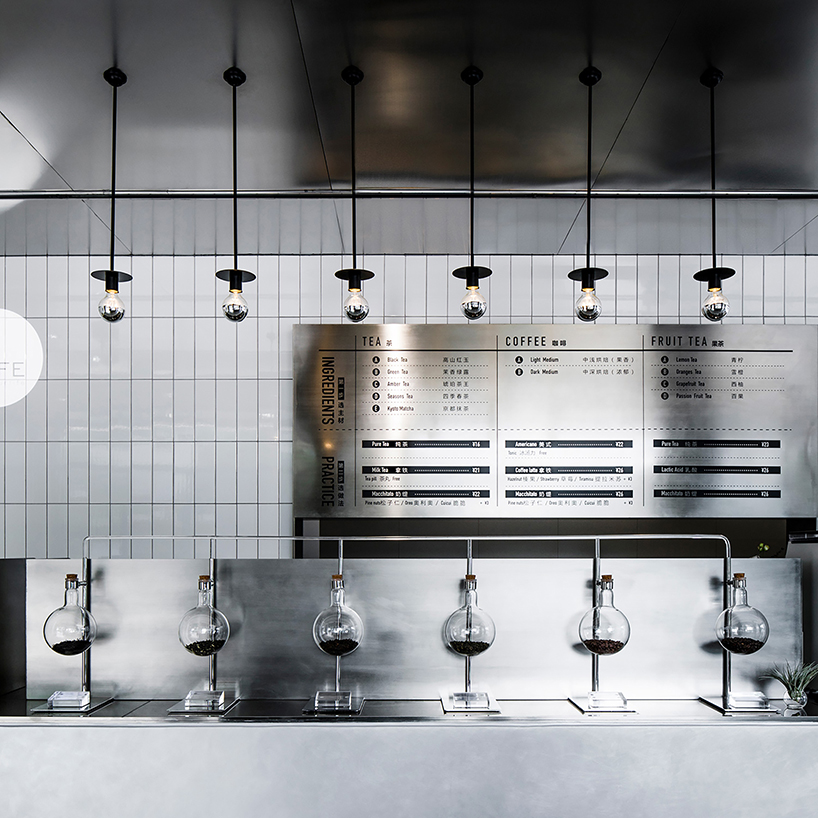 in the end, it brought both the bright and slim visual effects into the project.