Mod Focus: The Pierre Paulin Slice Chair
This week's Mod Focus is on the unique accent chair by Pierre Paulin. Named after its sculptural "slice-like" appearance, the Slice Chair is visually captivating especially when viewed from many different angles.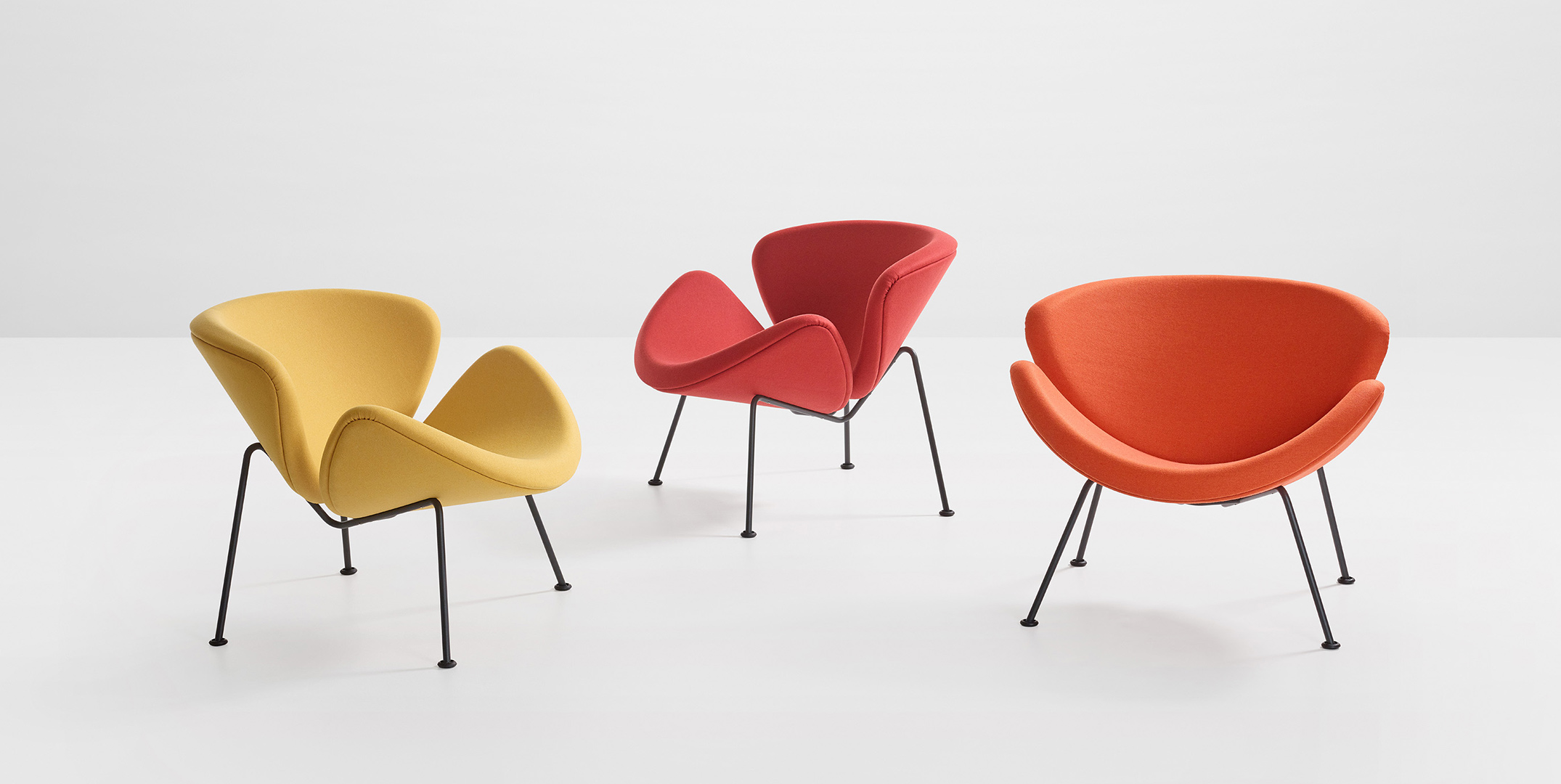 Based on its contemporary appearance, you might think the Slice Chair was created in the new millennium. However, this popular design was originally made in the 1960s. The original chair was called the Pierre Paulin Orange Slice Chair.
The Slice Chair came in a bright orange fabric with a polished stainless steel base. Pierre Paulin was a high-profile designer for Thonet and Artifort in the late 1950s. He received government commissions on interiors including the Elysee Palace in Paris. The Slice Chair was one of his most famous mod designs.
The Slice Chair has plush cushioning on its seat and backrest. It is made to contour with your body providing incredible comfort without skimping on back support. Its unusual curved shape on both ends steers away from the traditional rigid edged accent chairs made during this era of design.
While it might be difficult to find an original Paulin Slice Chair today, you can purchase high-quality reproductions of his remarkable design from reputable modern furniture dealers. Many of which give you the option of purchasing the Paulin Slice Chair in a wide range of colors and fabric choices.
If you are interested in a similar design as the Slice Chair but not an exact reproduction, you can find dining chairs such as the Petrichor Velvet Dining Chair and the Luxury Velvet Dining Chair that resemble the Slice Chair but with slight differences such as a less contoured seat and a straighter backrest.
The Pierre Paulin Slice Chair lives on as one of our favorite Mod Focus furniture designs for its exceptional comfort, body cradling curves and 1960s contemporary flair.