Mod Focus: Norman Cherner Bentwood Chair
This week's Mod Focus is on the Norman Cherner Bentwood Chair by U.S. designer, Norman Cherner. His iconic chair uses the artistic craft of bending plywood to create ergonomic and functional designs for everyday use.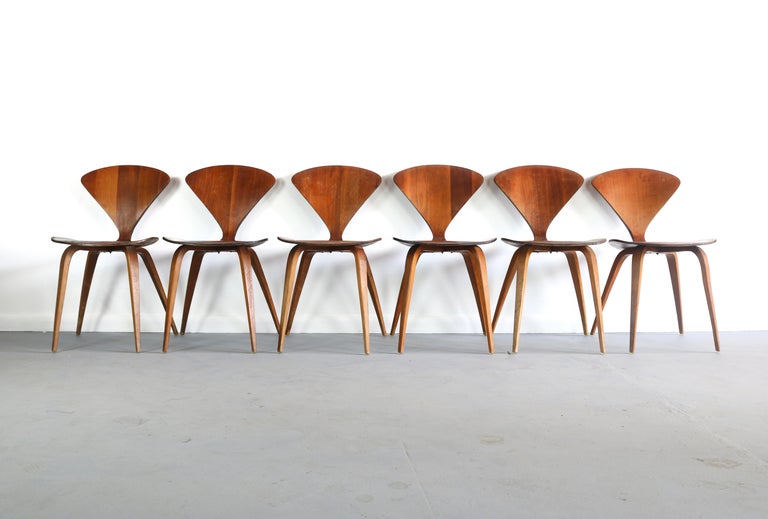 This mid-century modern chair was originally designed in 1958 and continues to be showcased in well-known museums throughout the world, including the Vitra Design Museum.
Norman Cherner was a scholar, professor and a pioneer in molded plywood furniture design. The unique silhouette of the Norman Bentwood Chair is similar to many molded plywood designs created at the time, in terms of strength and stability. However, his design differs due to its distinctly feminine hourglass-shaped backrest and layered molded bentwood style.
Plywood is a material that is both lightweight, strong and pliable, under the right conditions. The Norman Bentwood Chair features both mid-century modern and Nordic design features, typically created in places such as Denmark, Norway and Sweden. However, it was originally crafted in the USA.
Another popular Norman Cherner design is the Cherner Pretzel Chair, which features a similar form, but with curved armrests extending from the sides of the back to the bottom front of the seat.
This organic design was rarely found outside of galleries and collectors until the 1990s. Today, there are high-quality reproductions of his original design along with similar versions as Norman Bentwood stools.