Mid-Century Modern Paneled Cedar Home in Japan
Japanese firm Life Style Koubou has designed house in Domae, Fukushima made of steel and timber. The architecture takes full advantage of its large plot and incorporates a natural landscape into the design in the form of plants, trees and foliage.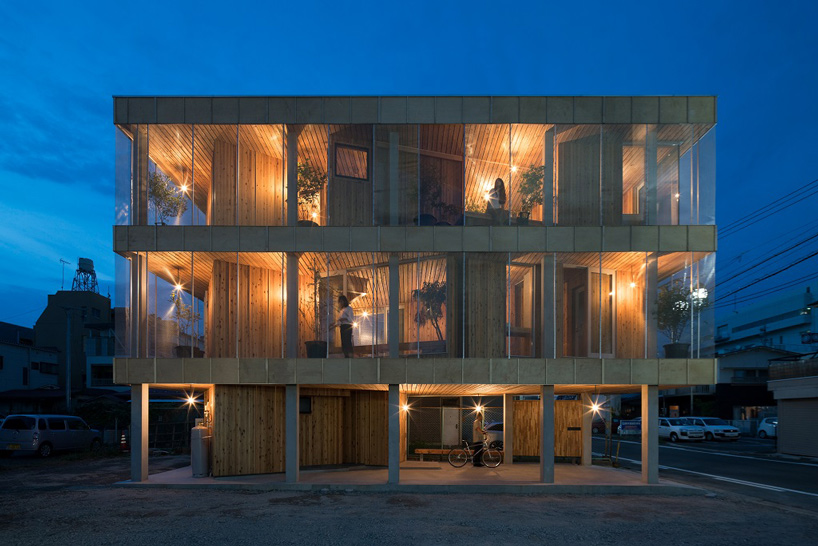 The structure is  trapezoid-shaped building with three floors. Each floor has a series of voids and solids throughout it. The main structure of the home is built of a steel framework, while the living spaces and rooms are built using laminated and panelized cedar planks.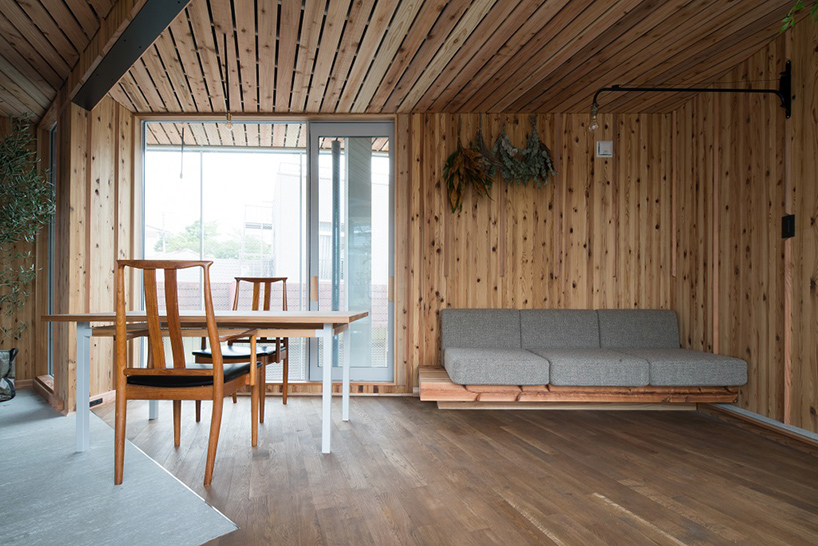 While not uncommon, cedar planks are rarely used this extensively for a home or building. This is the first structure to fully unitize the material and  using it proved to be something of a challenge in logistics. The material is more challenging to work with than normal wood used for larger structures. However, architects saw the benefits of working with such a material, being that it provides better fire resistance, insulation, and dehumidification.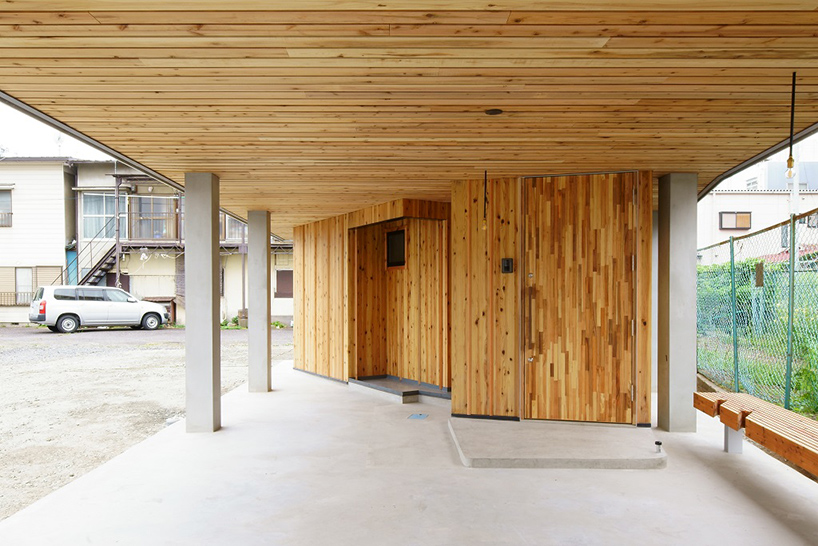 Architect kotaro anzai describes the dynamic between the steel and wooden elements as a "relationship similar to that between bones and cells; steel and wood will continue to live forever flexibly, along with the leisurely flowing time stream of the trees."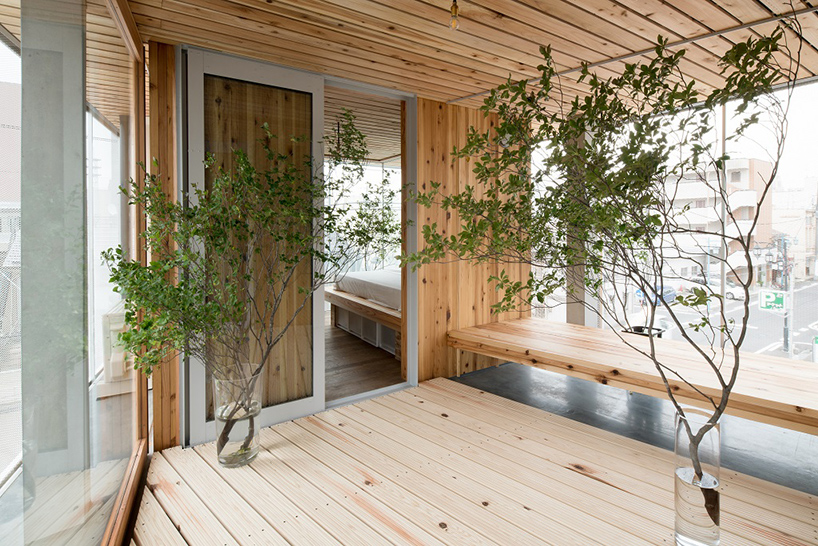 In addition to the mix of durable and hardy materials used in it's construction, a softer and even more natural touch was added to the home as the owners filled the interior spaces with plants, breathing life into and adding color to the space.