Mid-Century Modern Home with Central Courtyard Surrounded by Natural Landscape & Vegetation
Casa de la Roca, is a beautiful representation of mid-century modern architecture surrounded by plant life and vegetation located in the middle of a forest two hours north of Mexico City.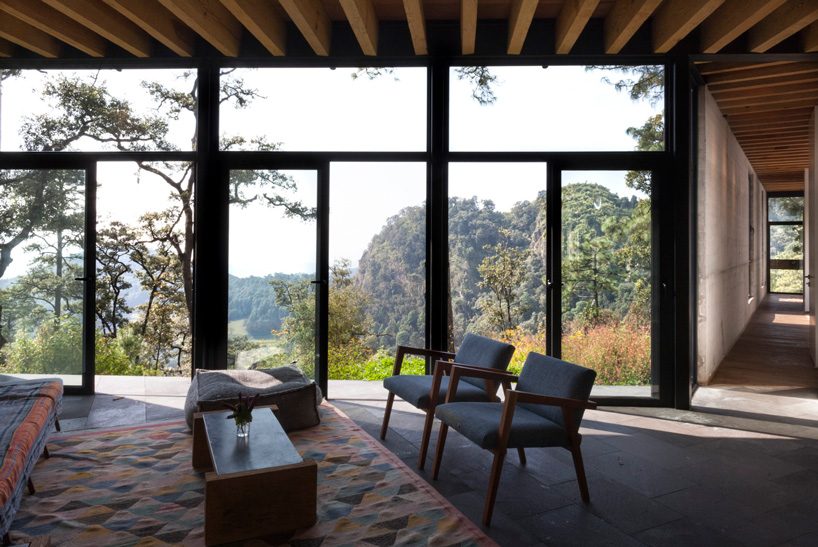 Designed by Barcelona, Mexico City-based practice Cadaval & Solà-Morales, the residence complete with large glass panel windows adorning the majority of the walls and a flat roof are staples of mid-century modern design. However, the house has a few distinctly unique features. Three lookout wings with floor-to-ceiling windows at their ends, distant from each other, and joined together by a central open-air nodal, similar to a courtyard. The courtyard is covered and yet exposed to the surrounding environment.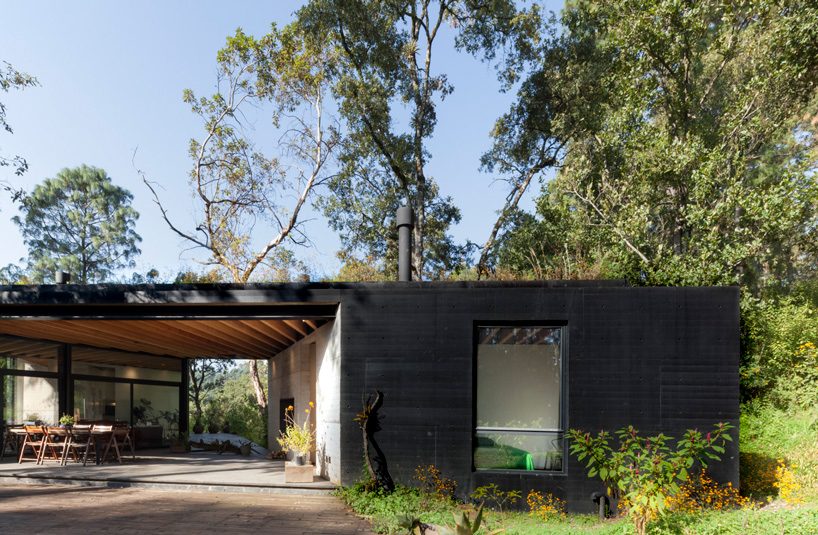 The vegetation is robust and blends seamlessly into the exterior design of the house as it flows onto and extends around the low-rise roof.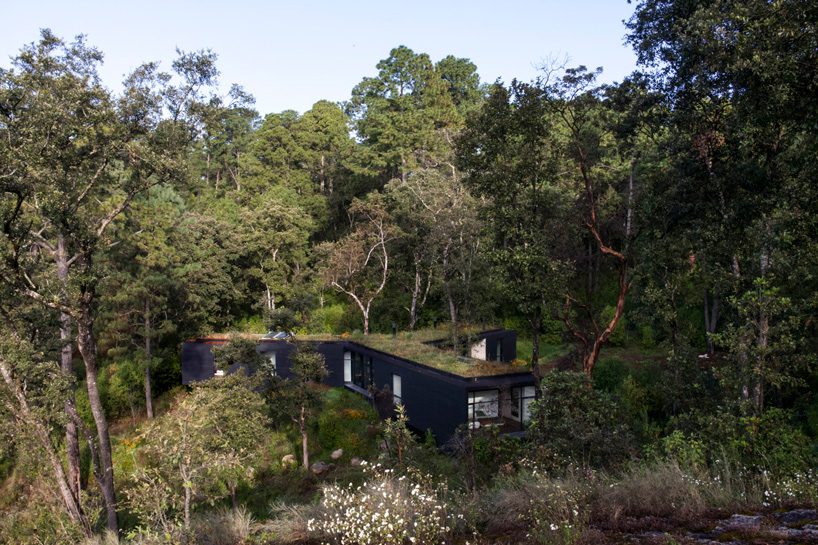 The vibrant green and yellow hues of the forest contrast beautifully against the fully black painted home. The architects emphasize the use of paint over dye ensuring it is more long-lasting and will survive the surrounding elements for years to come.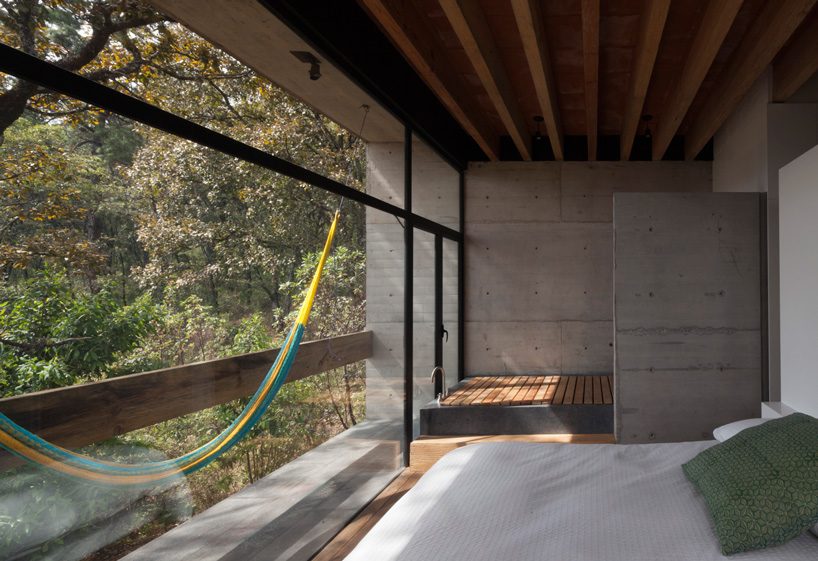 Many traditional Spanish villas feature separate quarters which open to a central courtyard where residents can congregate and enjoy the outdoors in a communal and natural setting. This design is similar in that there is a space connecting all three wings but with a focus on mid-century modern where the natural environment can be experienced from every wing including the central courtyard.