Mid-Century Modern Architect John Lautner 1940 House For Sale
The Lautner Residence is currently on the housing marketing for only $1,590,000. Yes, it meets our budget too!
The famous American architect built this beautiful mid-century modern home in 1940. This was his first project after working with renowned mid-century modern architect, Frank Lloyd Wright.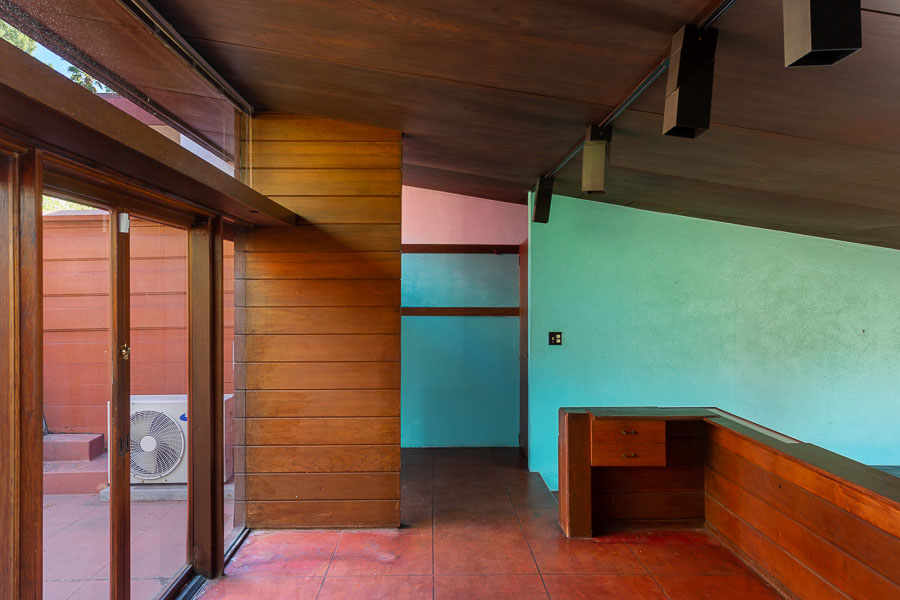 The residence is built upon a hill overlooking the robust natural landscape and city below it. The Lautner Home has a large living room ascending into the kitchen and dining room. From here, an open patio brings you to the outdoors.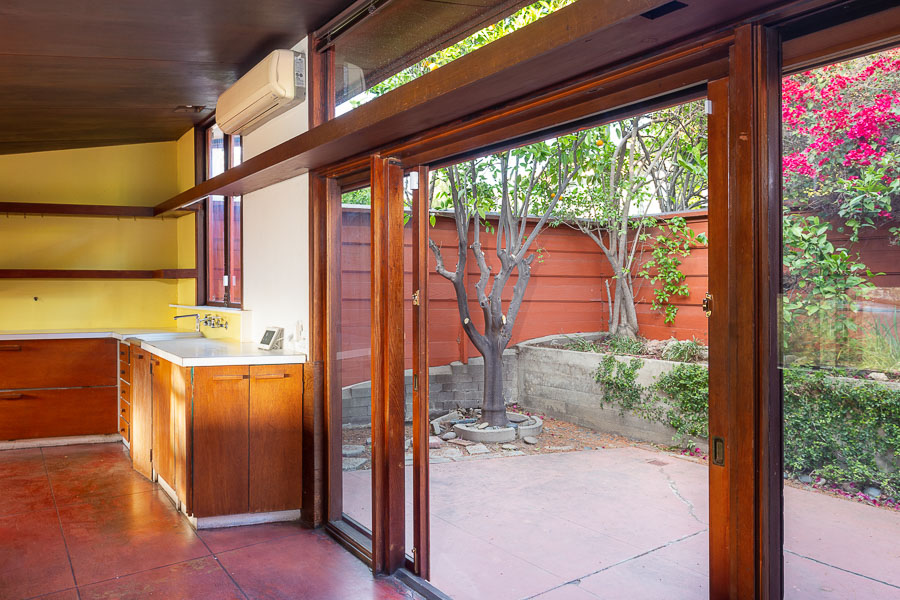 There are 3 bedrooms, two bathrooms and incredible views of the outside. An open and spacious floor plan allows you to see the interior from many different angles in one location. These are classic staples of many mid-century modern architectural designs. The original built-in fireplace remains.
The home embodies organic architecture with 3 levels of natural redwood finishes, mahogany kitchen counters and yellow stucco strewn throughout the space. The yellow stucco adds touches of light and personality amongst the dark wood. The entirety of the house flows naturally with the contours of the hill.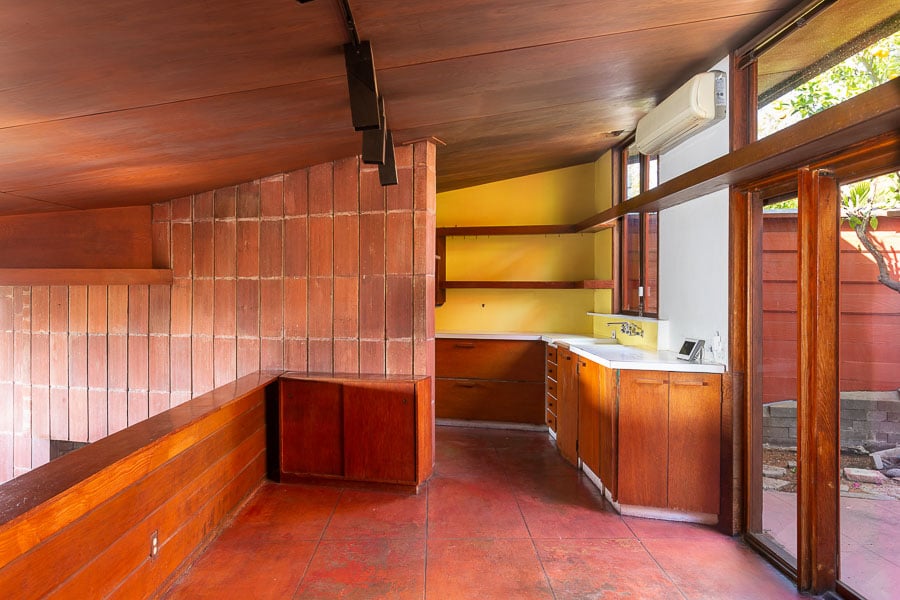 The beauty of the Lautner Residence, in addition to its age and the architects talent is now on the list of The National Register of Historic Places.