Metal Mesh Covered Studio in Bangkok, Thailand
The building resembles a blade, longer than it is wide with a cathedral-like peak at the top of it. Consisting of 3 1/2 floors, the main floor holds the company's stock, the second floor is designated for assembling the bags and the creative design studio is located on the third floor with a mezzanine intended for resting and relaxation.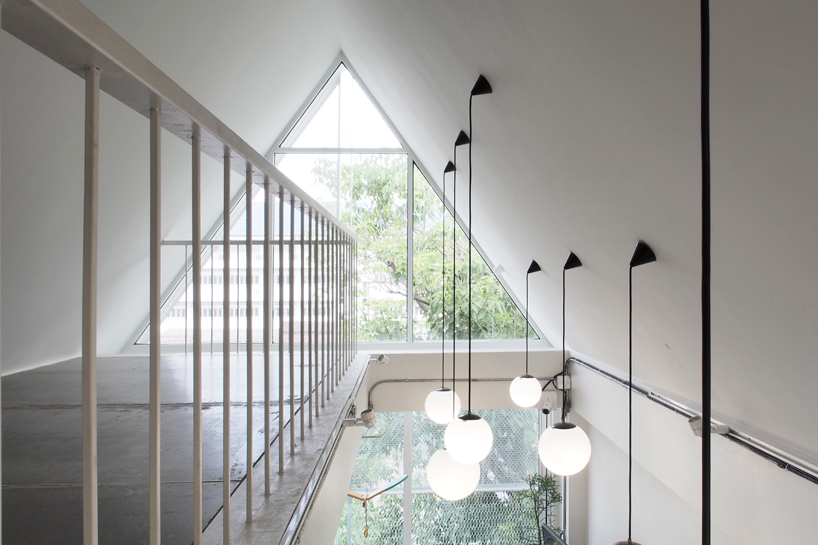 The space is narrow due to a large tree in the front yard providing shading, cooling, privacy and beautiful natural view. It's high gable roof deflects the suns heat with a large glass window in the same shape adding aesthetic quality and natural lighting.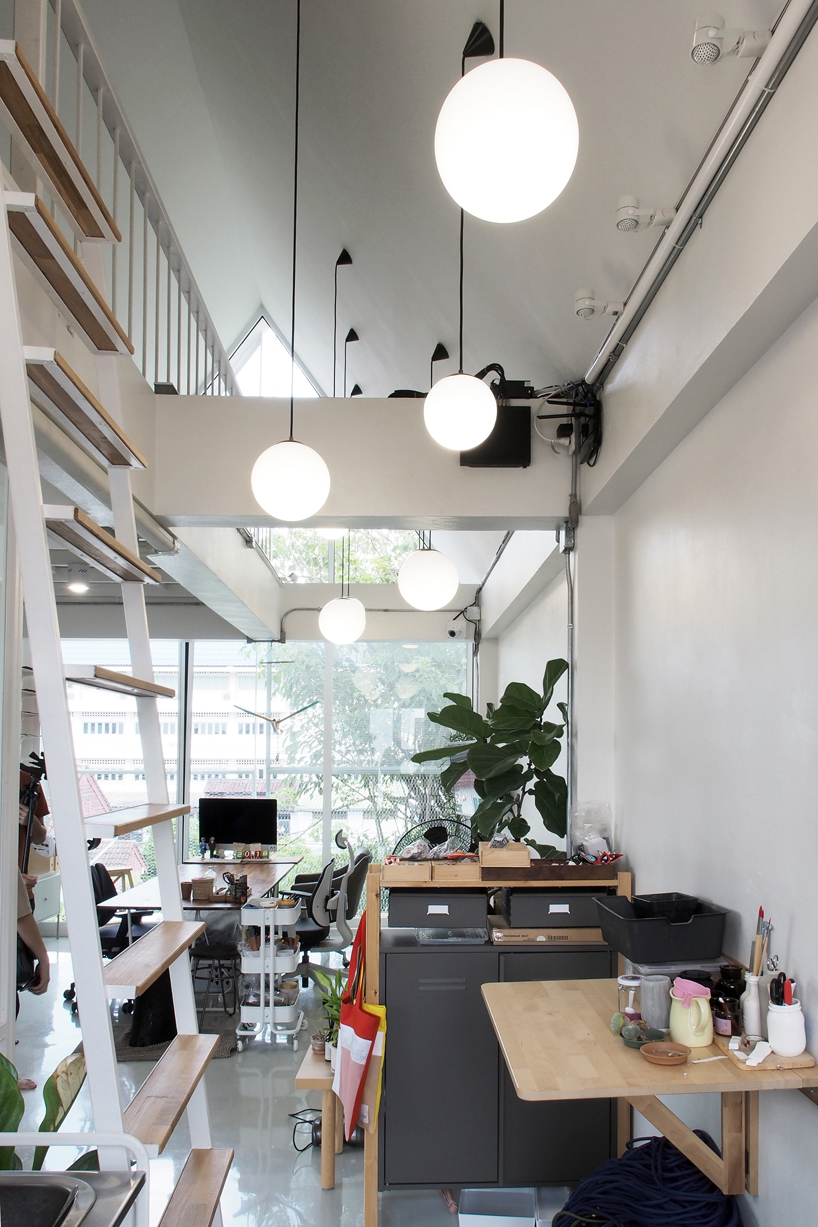 A variety of metal meshes are used as the main material for the collage facade. The decision to use metal mesh is inspired by Ta-Tha-Ta brand identity. Their variety of handbags and backpacks are water-resistant and eco-friendly with a mesh-like surface.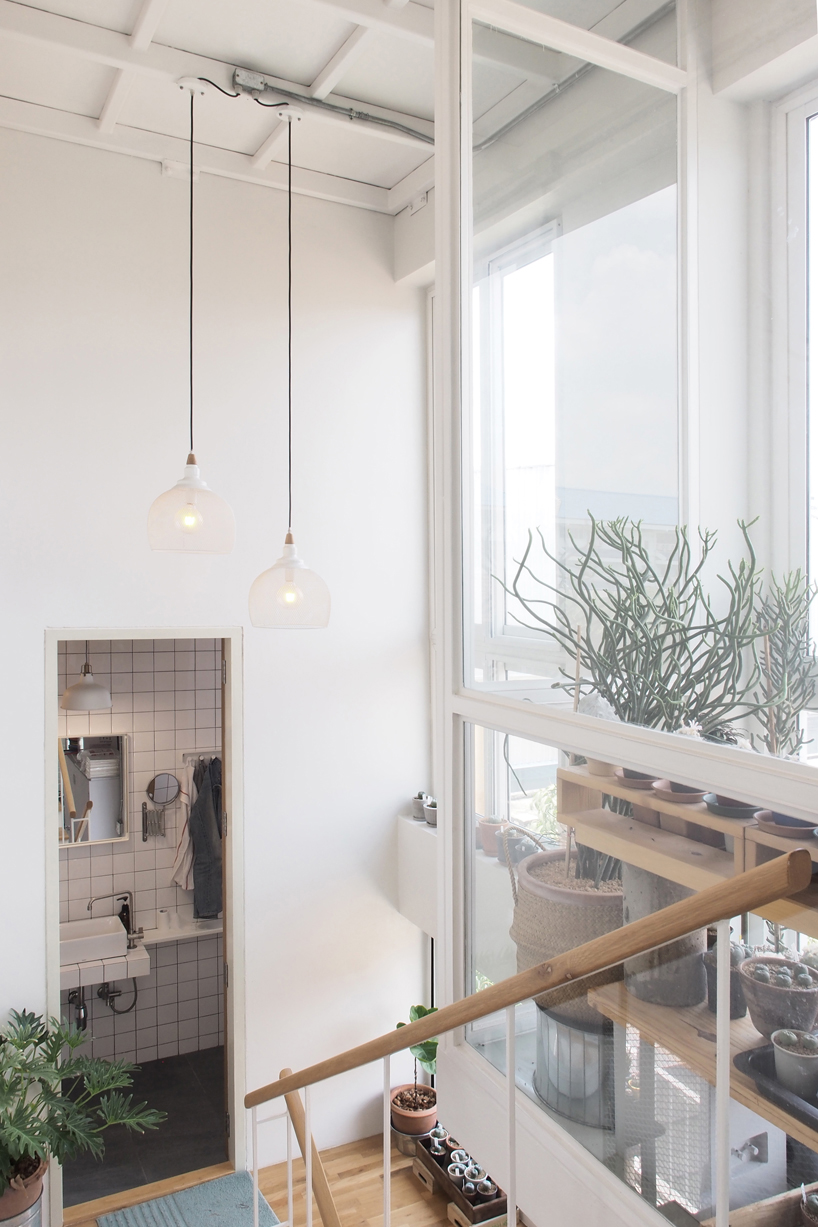 The variation patterns of mesh on the exterior and the large tree outfront of the building are perfect examples of showcasing the brands identity.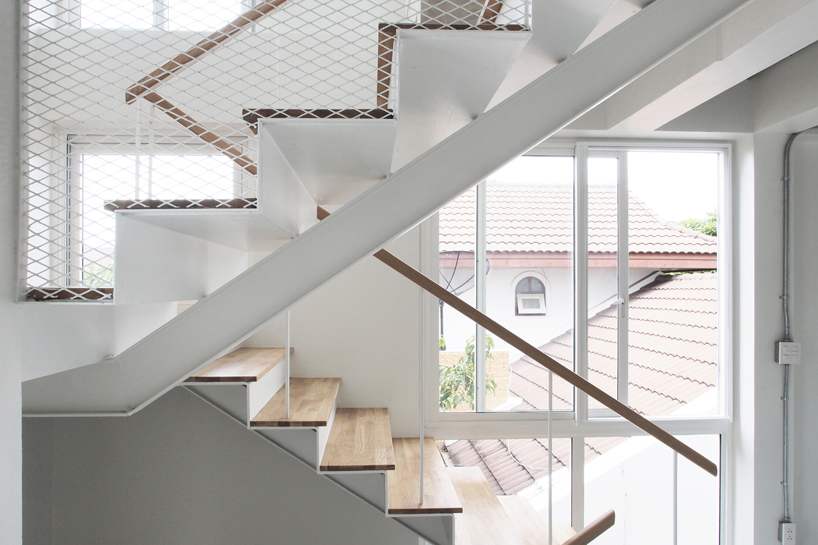 The interior design is mainly white with natural wood furnishings and accents combined with natural plants placed throughout the spaces. The narrow rooms, natural elements and large windows resemble a greenhouse inspiring creative growth with both an energizing and relaxed feel to the environment.