Meet QTvan: The World's Smallest Towable Home on Wheels
At first look, the QTvan looks like one of those toy shopping carts kids roll around in while parents place groceries using the cart above it. Its actually a real-life towable home-on-wheels! And currently, it is the world's smallest towable caravan. Designer Yannick Read collaborated with UK's Environmental Transport Association (ETA) to produce this totally livable tiny mobile home. Back in 2014, QTvan was given the title of world's smallest caravan by the Guinness Book of World Records. It's a little under 8 feet in length and approximately 5 feet tall. While you might be hard-pressed to stand up inside of it, most average height people can lay down to sleep in it.

The idea for the small mobile home was created for witnessing the marriage ceremony between Prince William and Kate Middleton in 2011. Spectators knew it would be next to impossible to find a good spot and to maneuver around the crowds in a full-size vehicle. People were literally camping out and sleeping on the ground to witness the ceremony. Designers decided to invent a micro-van capable of being towed with a bicycle or scooter. They also envisioned it being equipped with basic amenities for comfort.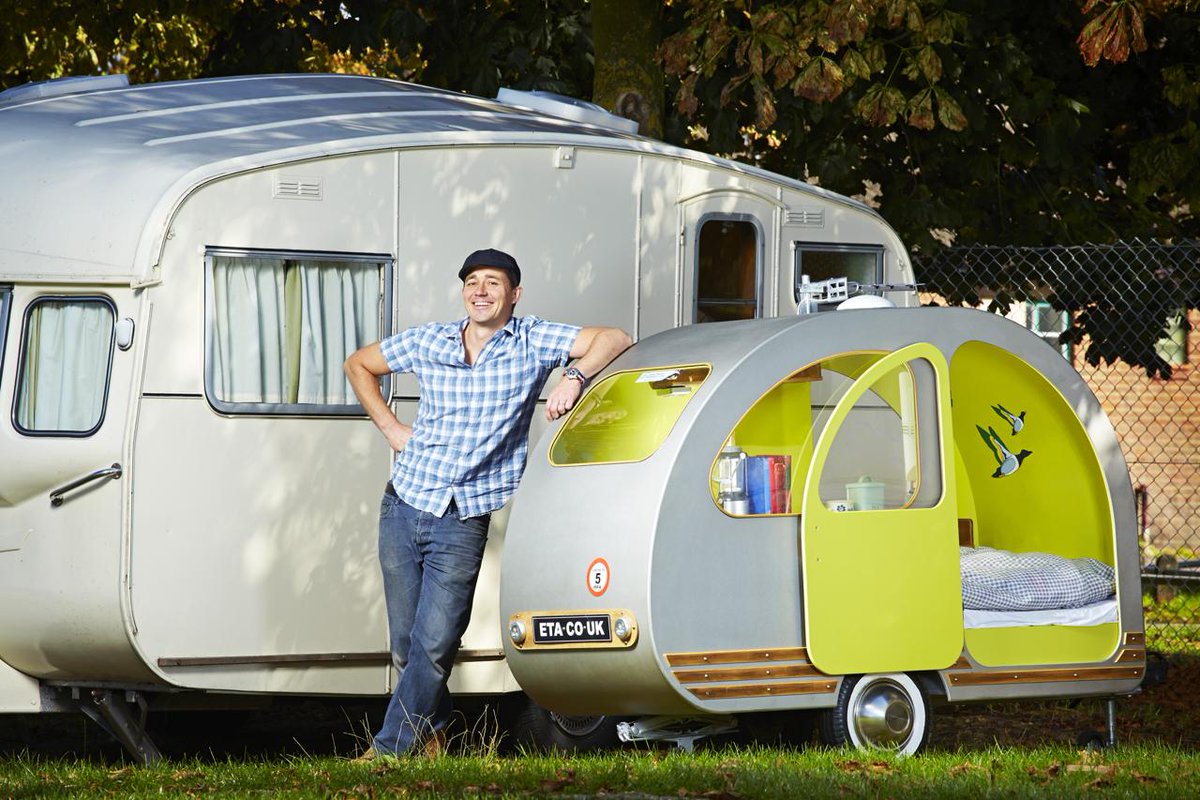 The idea came to life and the QTvan was born. It features a 19 inch TV, minibar, full-size bed (for 1 person), bookshelves, an alarm clock and even a kettle to boil tea! Buyers can customize it to include additional features such as solar panels, air horn, an extra large wind mirror, satellite dish, gaming system, central heating and an external luggage port. The upgraded version of the QTvan comes with a motorized scooter. This comes with a 240v hookup or battery fueled power. It has a range of about 30 miles on a single charge. You could reach up to 5mph when using the scooter around town or inside of supermarkets. The recommended distance per day is about 10 miles.
The QTvan is designed for outdoor activities and light travel in nearby areas for camping, picnics, events and other activities where you could use a comfortable nights rest and bed to sleep in without staying in a tent or hotel. We love the innovation and convenience of the QTvan. Having a home-on-wheels that can fit between grocery store aisles is the next step towards minimal living!