Keeping Your Teeth Clean with Sustainable Bamboo
Toothbrushes are one of the biggest culprits when it comes to plastic waste. The idea behind the innovative toothbrushes is to replace the bristles of the brush instead of the entire toothbrush when they wear down. The concept behind the "Everloop Toothbrush" is by NOS design team.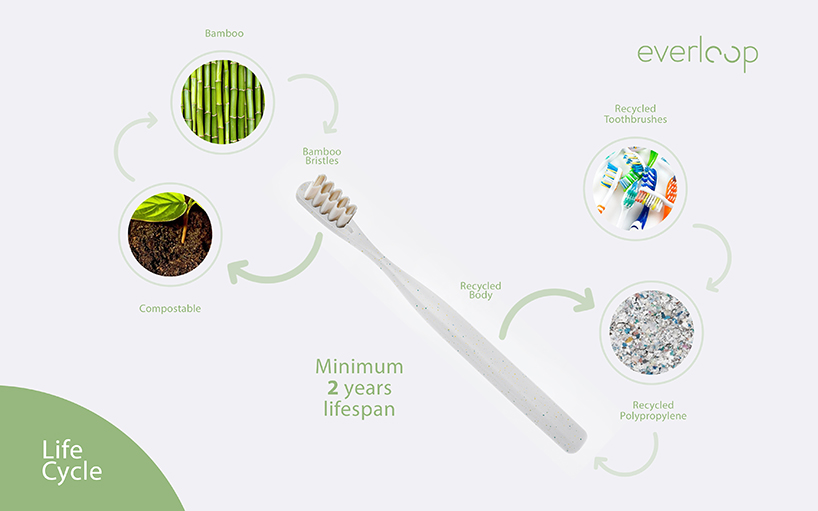 The toothbrushes have a clipping mechanism that makes it easy to replace the bristles on your Everloop Toothbrush. It allows you to open and close the head of the toothbrush to insert a new set of bristles. The bristles themselves are made from bamboo, and the body of the brush is made from recycled plastic of disposed toothbrushes.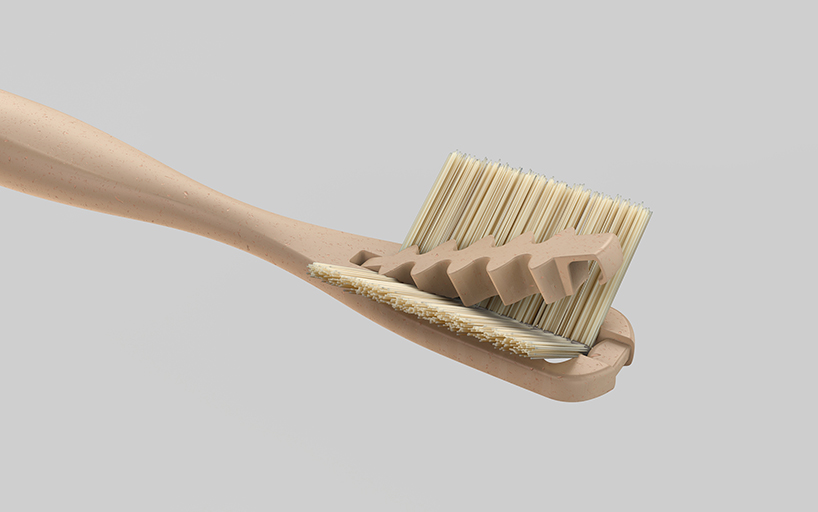 The bristles contain no plastic. Therefore, they are 100% recyclable, compostable and sustainable. Each Everloop Toothbrush comes with 8 sets of bristles. The bristles last approximately a minimum of 2 years. This is comparably to the 3 month lifespan of a fully plastic toothbrush.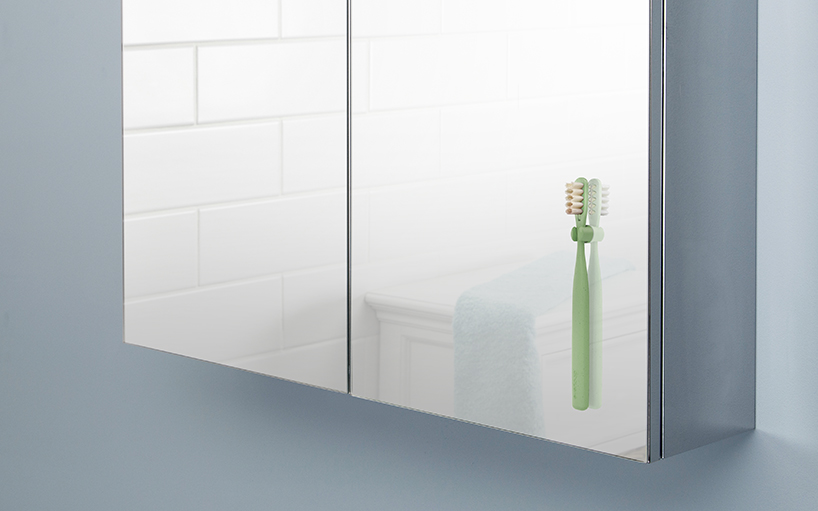 Plus, it comes with a wall hanger for added convenience.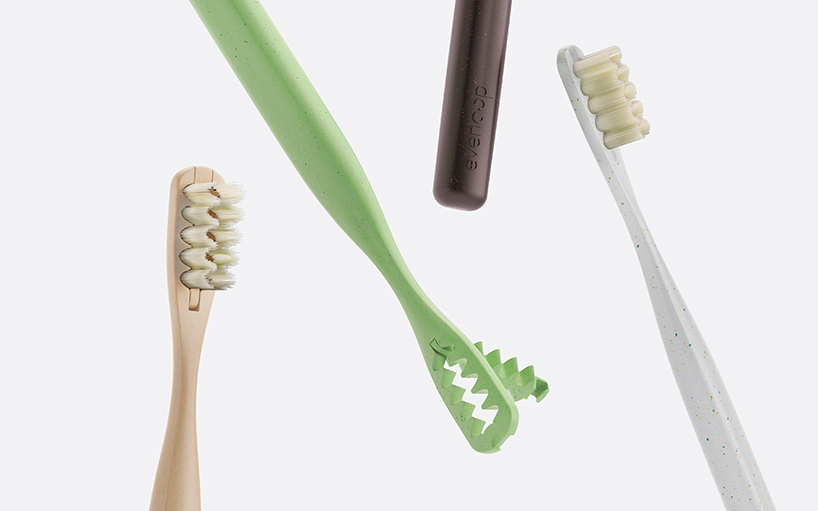 Another sustainable feature is the packaging the Everloop Toothbrush comes in.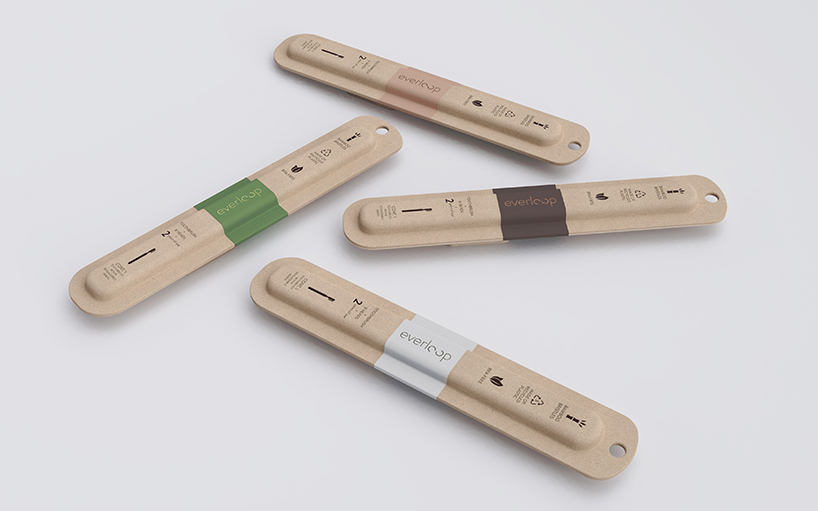 The packaging is made from thermoformed 100% compostable paper pulp. Meaning, everything about the toothbrush, right down to what it comes in, is environmentally friendly!