Jewelry Store Uses Golden Arches in Shop Design
Arch accents and curvy details are all the rage in design for 2020. Grace Generation Fine Jewelry Store has incorporated this design trend into their shops appearance.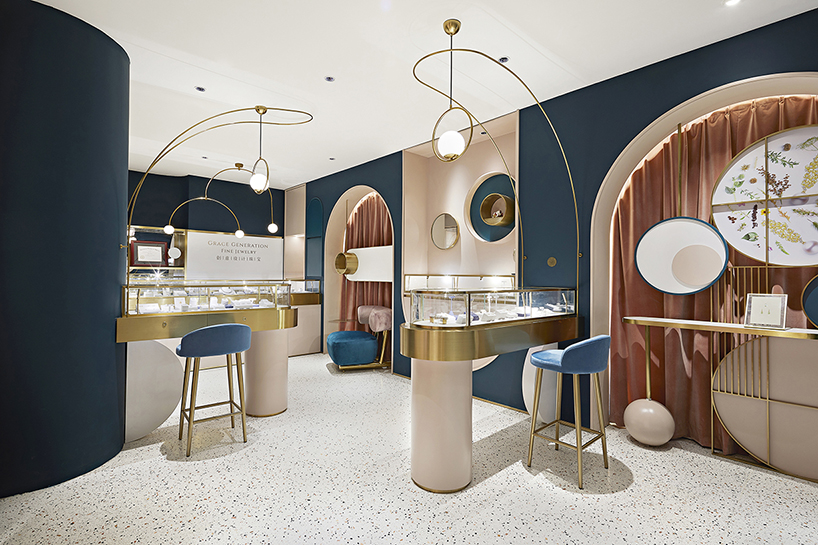 The jewelry store is located within the CR Times Square Shopping Center in Shanghai, China. They integrated their style with the classic theater elements already existent in the shopping center design with a few added details.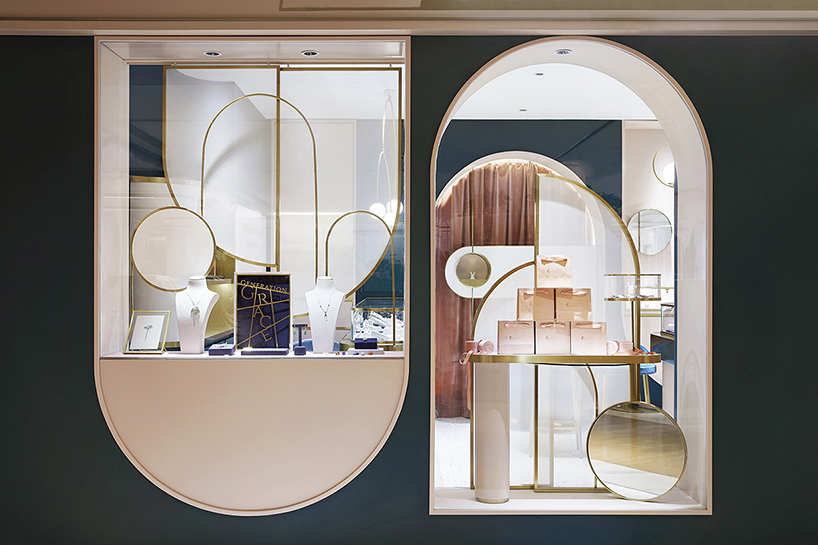 Curved arches, golden fixtures and dramatic curtain decoration adorn the shops walls and windows. The same goes for the accents within the interior of the store. The blue, pink and gold color palette is uniquely contemporary. While the arches, curves and geometric shapes provide a more modernist style.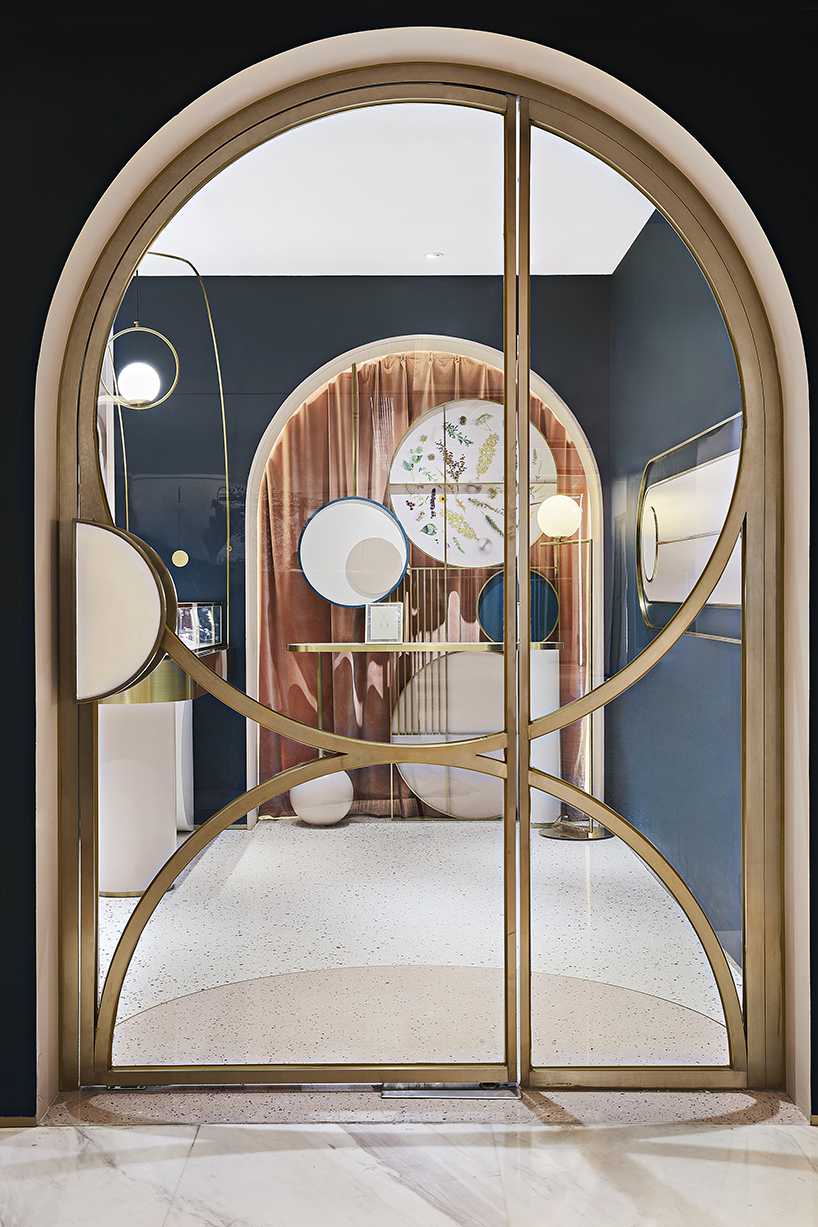 While the store itself is rectangular, which can be a rather boring shape, designers created twists and turns throughout the space to make the layout more interesting. The store is divided into sections for viewing jewelry, trying on jewelry and for relaxation. The golden details catch the shoppers attention without taking away from the desire to view the jewelry on display.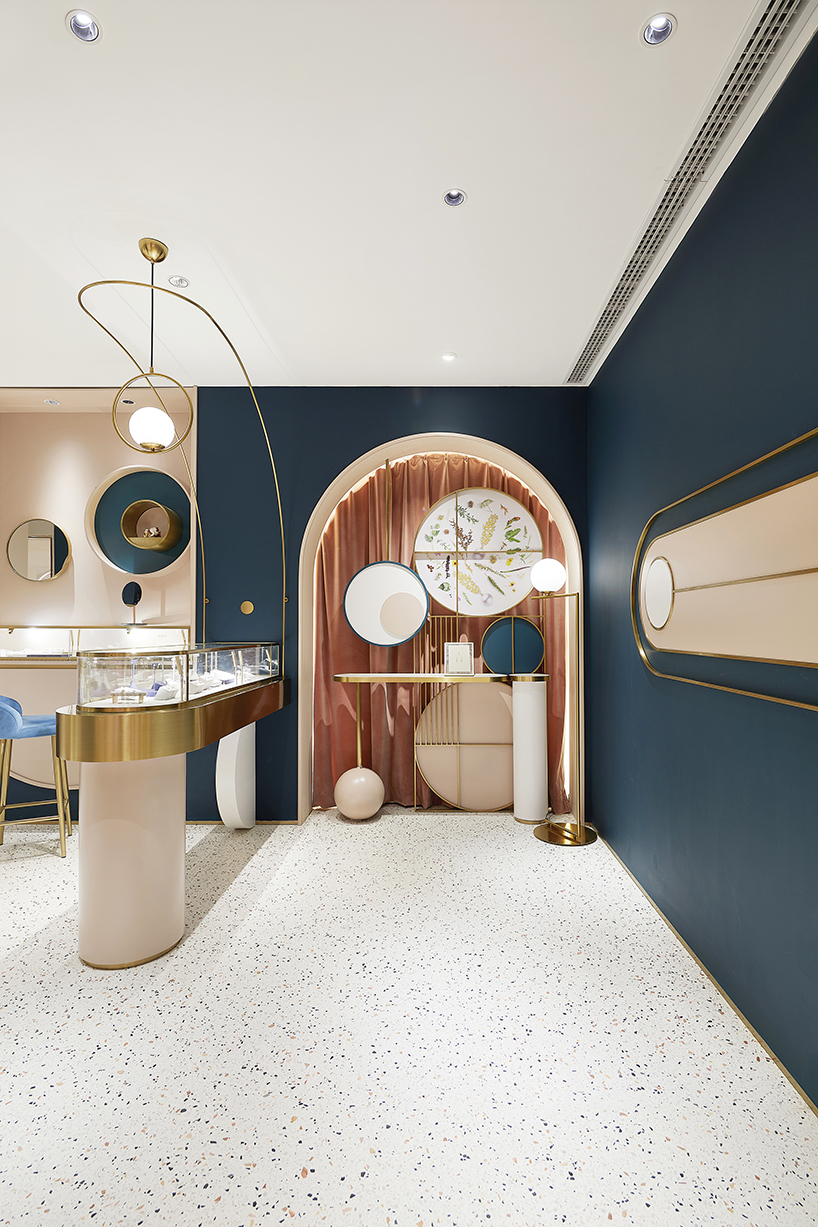 The "strolling" pattern throughout the store is designed to reduce the distance between the shopper and the jewelry. Some of the jewelry displays can be seen from outside of the store without taking away from the buyers privacy inside.
The store invites shoppers to come inside, stroll and relax, all within its newly designed luxurious and modern layout.