Japanese Architect Utilizes City Space with 32.4 Degree Design
Working within limited space, a specific budget and under certain regulations can be challenging even when comes to the interior design of a home. Imagine building a brand new home with these stipulations especially when you have particular taste and an eye for design.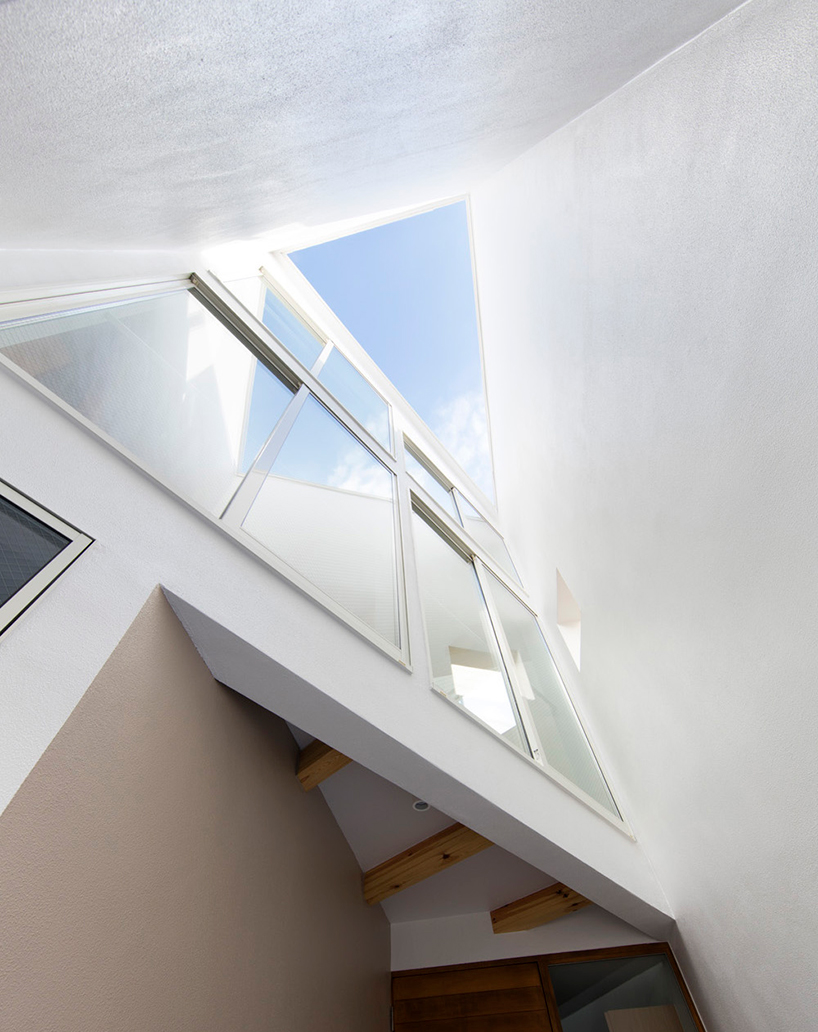 Japanese architect, Akio Nakasa, created a "home-within-a-home" to work out this dilemma in Yokohama City, Kanagawa, Japan. Yokohama City is the second largest city in Japan, after Tokyo in terms of population. This is why he designed a 32.4° home to stay under budget and to satisfy the statutory building coverage ratio.
He started with the largest possible square floor then a smaller square plan rotated around the center of the square clockwise by 32.4 degrees. This formed several interesting and unique features such as the four triangular sections that function as a courtyard around the inner square. The sections serve as skylights allowing sunlight to stream into the home for the corners illuminating the space with diffused light.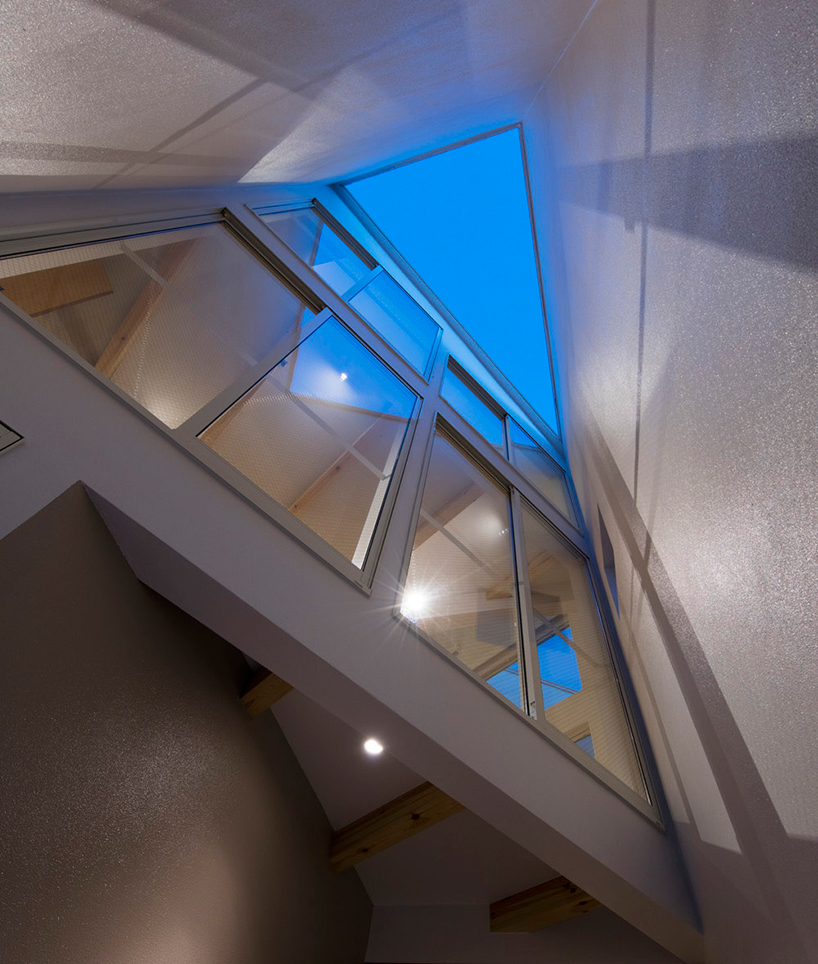 The surrounding white wall has few windows with neighbors only capable of seeing white exterior providing exceptional privacy especially in close quarters in a city where homes are practically packed together like sardines.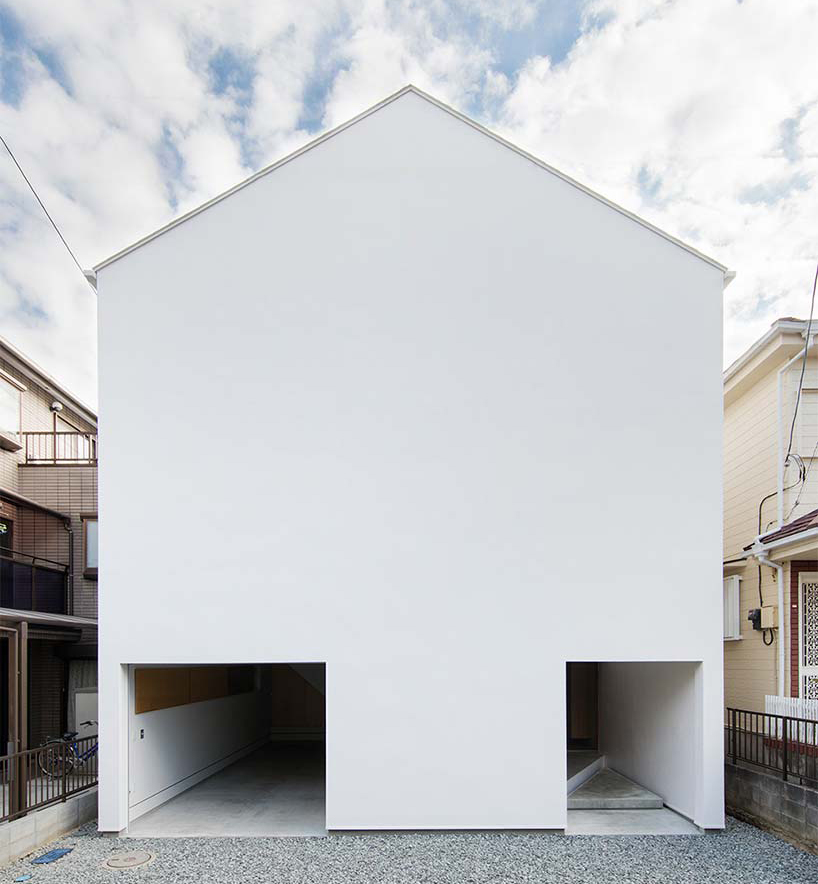 Sharp edges create a sleek silhouette in both the exterior and interior of the home. The interior is accented by soft brown wood fixtures and flooring. The decor and furnishings are minimal in a Scandinavian modern style.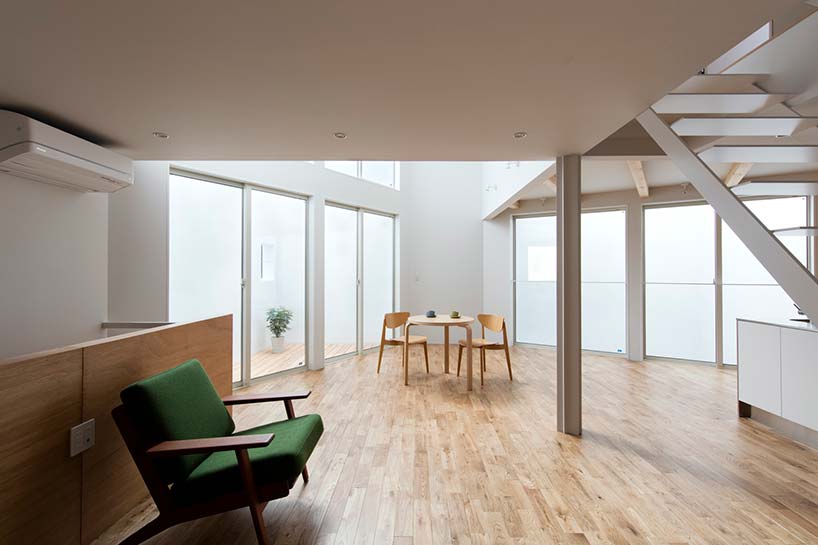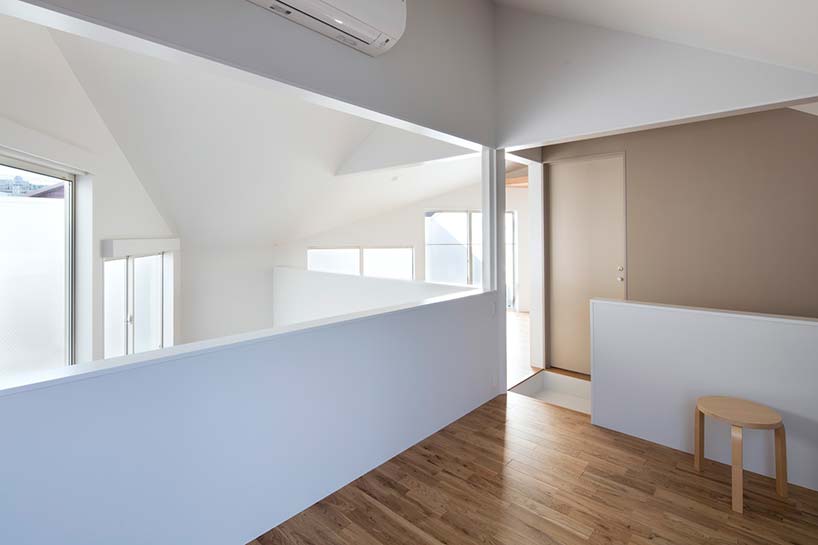 The architect plays with the unique angles of the design by overlaying the interior with geometric shapes and making new ones with the empty space.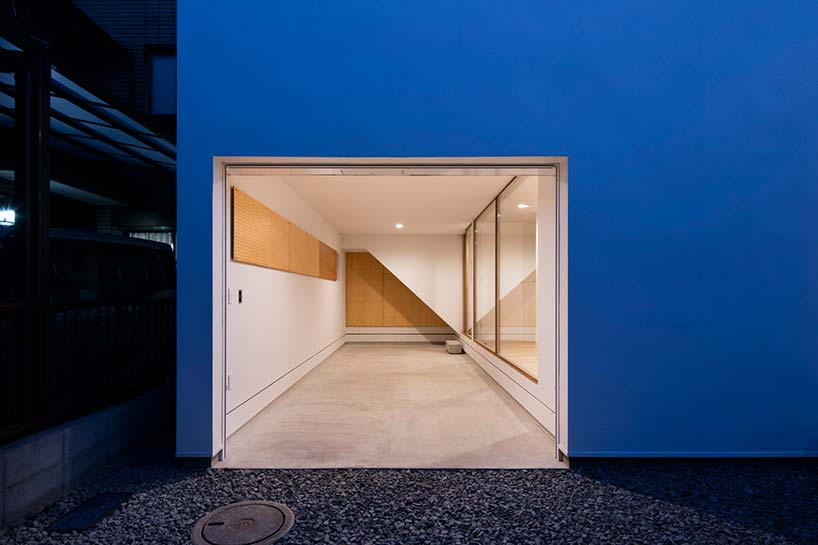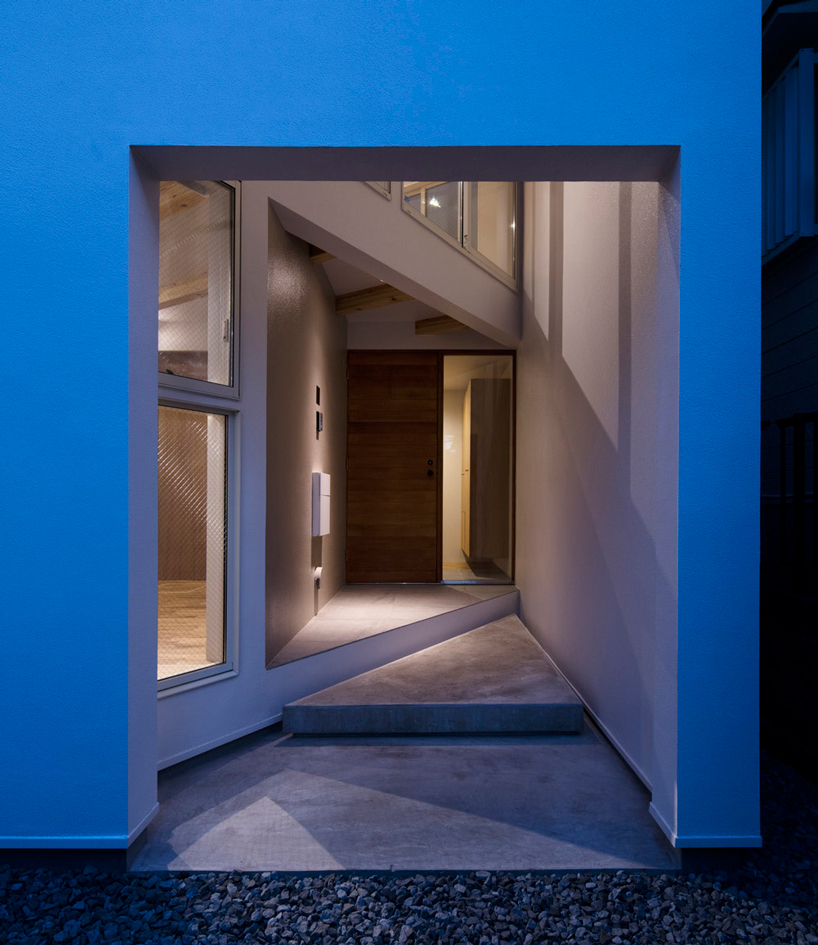 For example, a second floor loft is part of the design with a white staircase leading to it, strategically placed near a white support beam creating a triangular shaped void.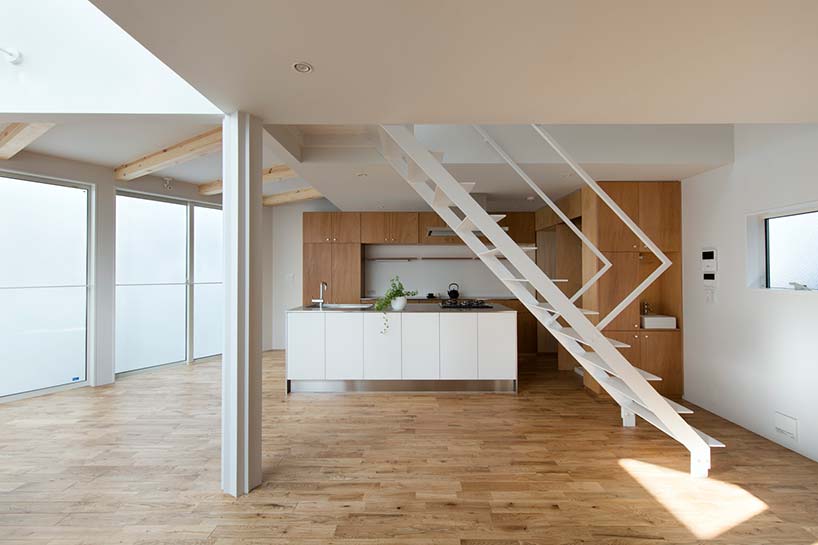 The aerial view of the contemporary home is particularly striking and stands out among the other homes designed in a more traditional fashion.