Hospital & Monastery Becomes Jaffa Hotel in Tel Aviv, Israel
In Tel Aviv's oldest neighborhood, a former French hospital and monastery has been restored into the Jaffa Hotel by architect John Pawson in collaboration with conservationist architect Ramy Gill and a team of restoration experts.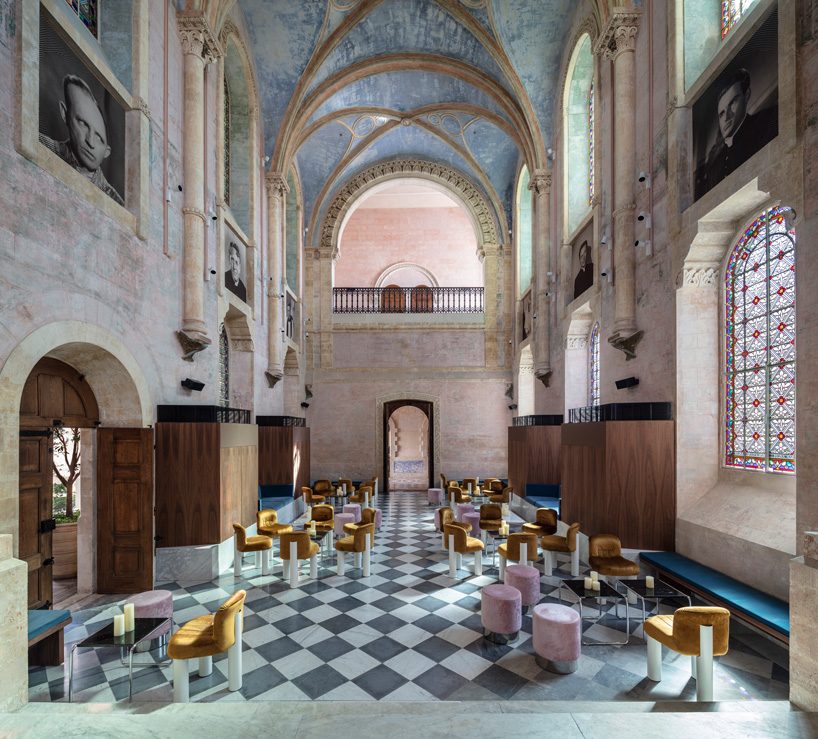 The building was built during the 19th-century in a neo-roman style. In order for a proper restoration, preserving its raw and untouched surfaces, the landmark has been in the works for over a decade.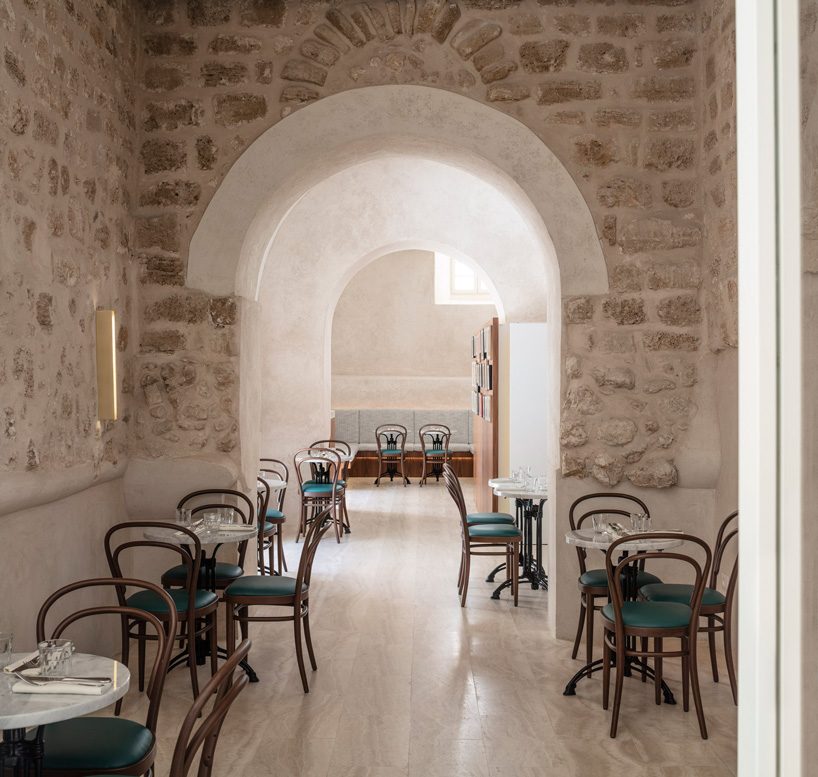 The hotel overlooks a 4,000-year-old port on the mediterranean sea and the vibrant city. The design of the Jaffa hotel combines minimalist style with traditional Middle Eastern architecture. The facade includes arched colonnades on the outdoor corridors with plastered walls scraped down to reveal the natural patina and original paint patterned walls.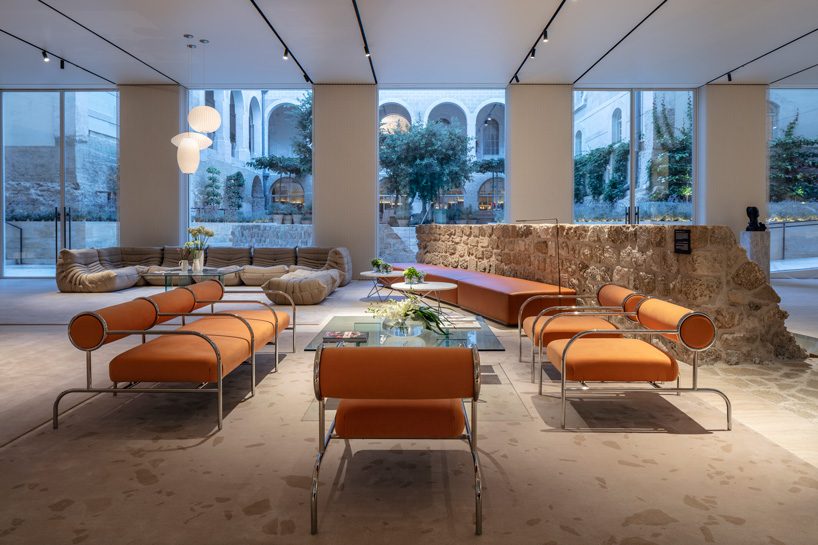 The historic U-shaped building in conjunction with the new building surrounds a secluded courtyard enveloped under a canopy of trees.
The interior of the hotel blends contemporary and traditional style with local culture in the motifs, patterns, artwork, fixtures and furnishings chosen for the design restoration.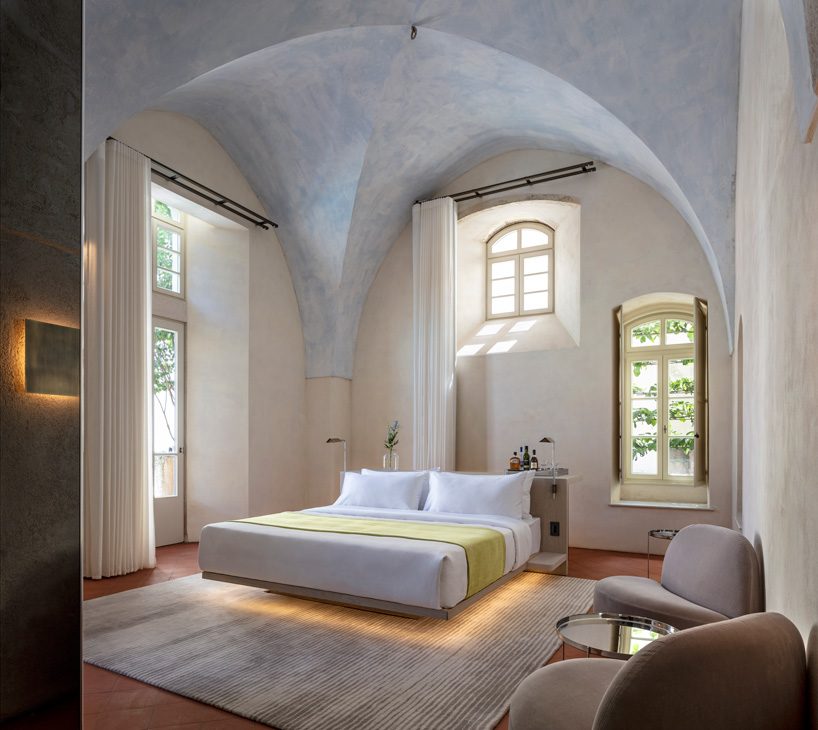 Photography by Israeli artist Tal Schochat, adorns the walls of the guests rooms.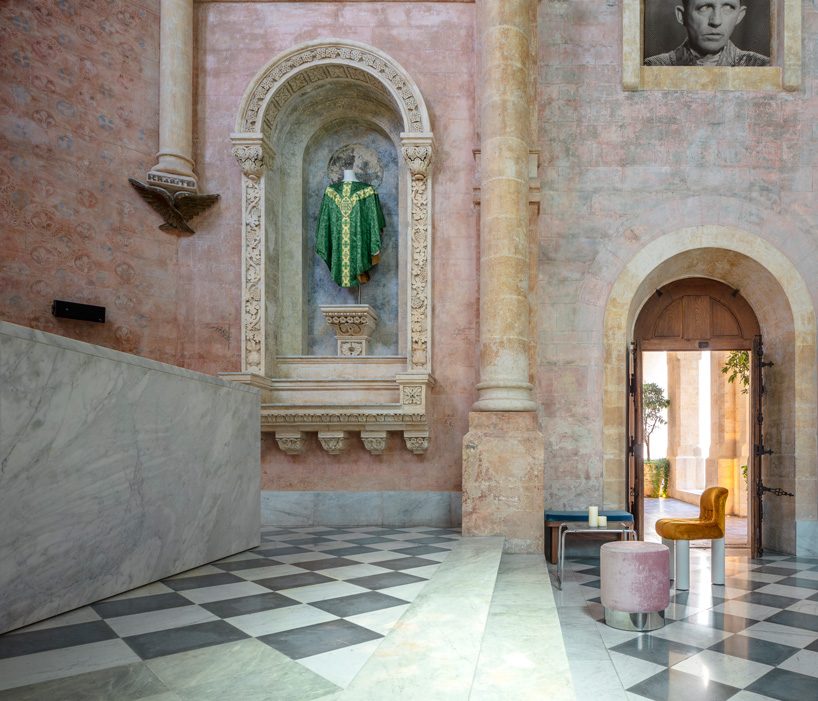 While the modernist lobby, showcases a details 13th-century crusader's bastion wall, uncovered during the excavation of the project, converse with mid-century design classics from Shiro Kuramata and Pierre Paulin, topped with modern art by Damien Hirst.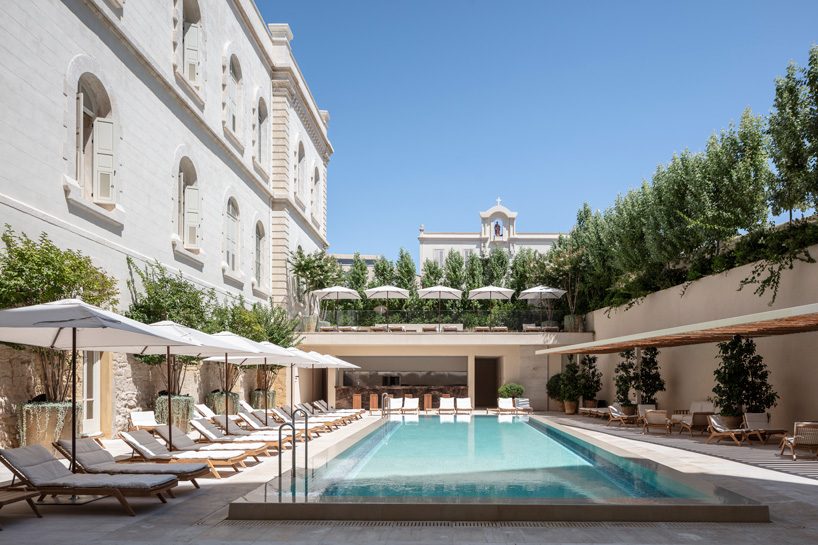 Aby Rosen, owner and co-founder of real estate company RFR Holding, who own the Jaffa Hotel along with Marriott's Luxury Collection Hotel & resorts explains,  "After purchasing the building, I asked him (Pawson) to bring his minimalist interpretation to the classical monastery building, his creative process has been one of the most rewarding I have been involved with."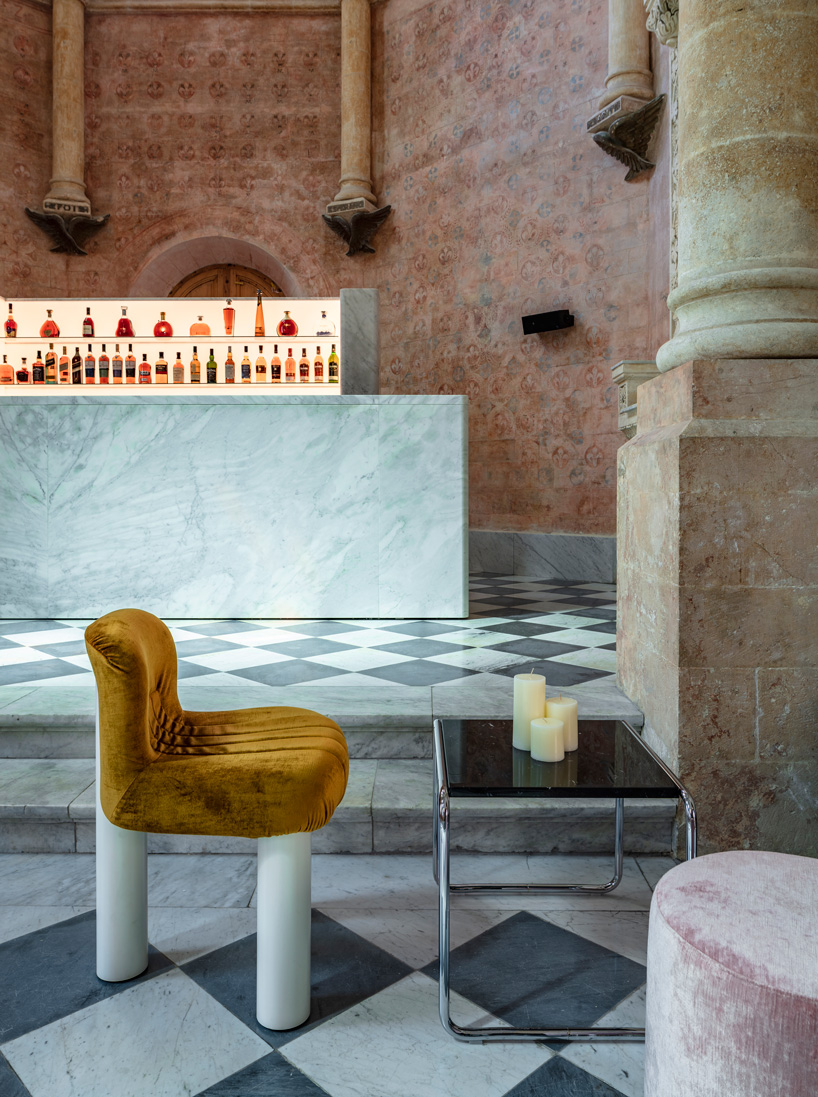 The hotel offers 120 rooms and suites, 32 luxury residences and amenities including an outdoor pool, sundeck and bar, the chapel bar lounge, a luxury spa and fitness center, a sheshbesh backgammon lounge, a tamarindi boutique store, and two signature restaurants.