Hanging Multi-faceted Gold Chains Create Elegant Interior Design in Shanghai Restaurant
Icha Chateau, a tea bar and restaurant is a refurbished mid-19th century colonial heritage building located in located in Shanghai, China.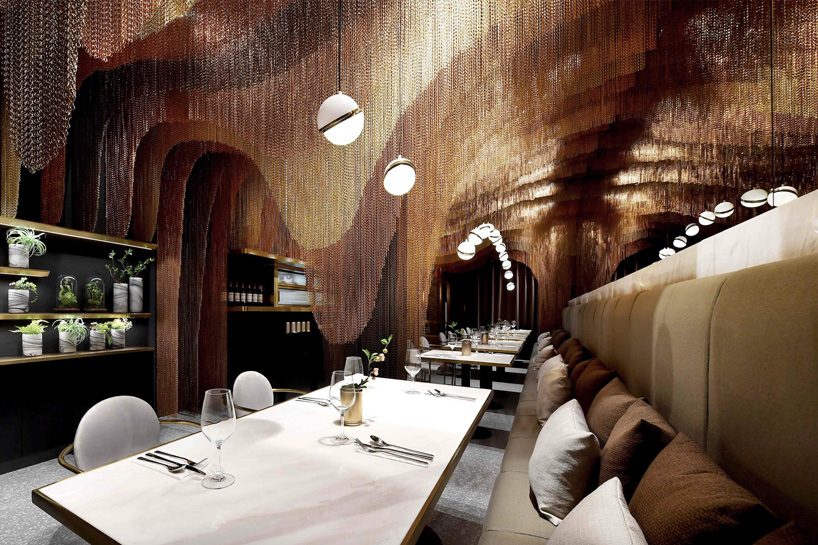 Designed by Spacemen Studio, the main highlight of the interior design are the elegant gold chains in three different shades that descend from the ceiling.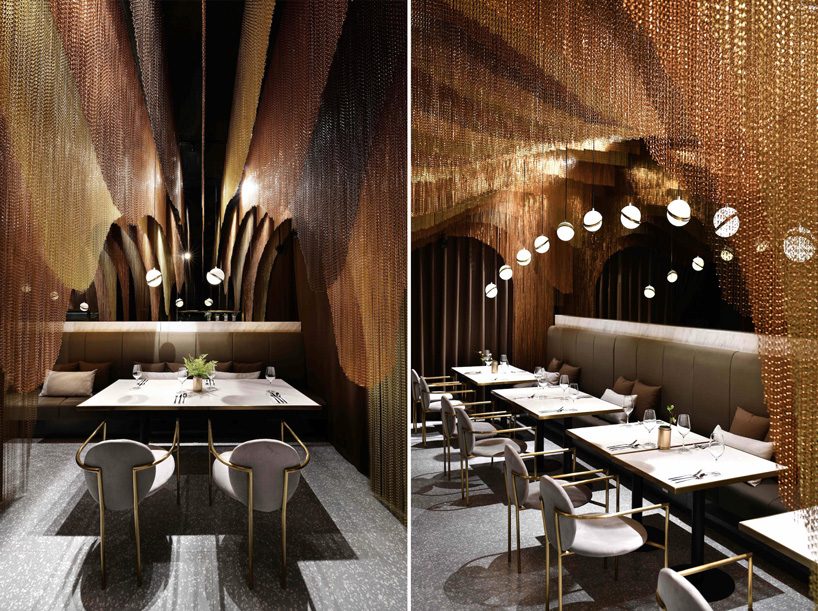 The multiple colors and cascading chains seemingly elevate the ceiling creating a unique interior spatial topography resembling the natural formation of the country's tea hills.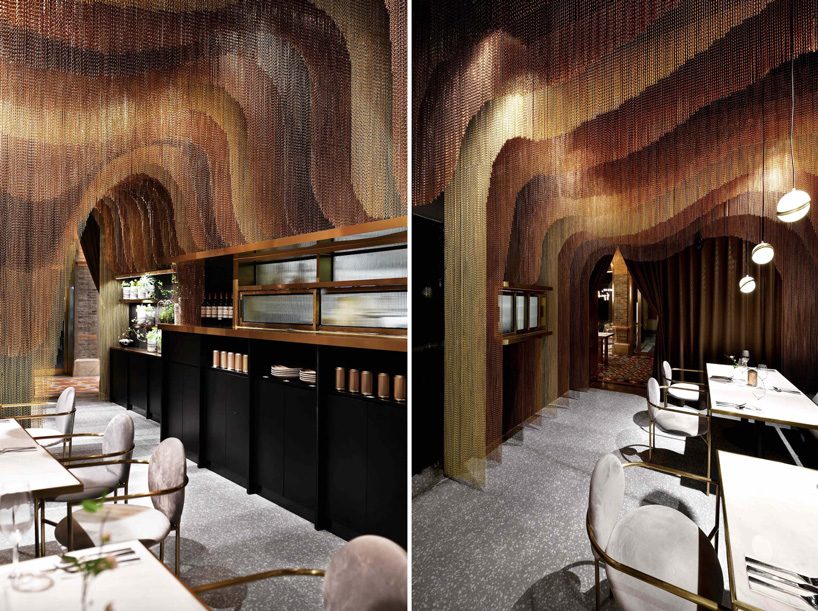 The undulating chains serve as both remarkable accents and as shimmery partitions creating various spaces for those looking to dine in privacy or in larger groups.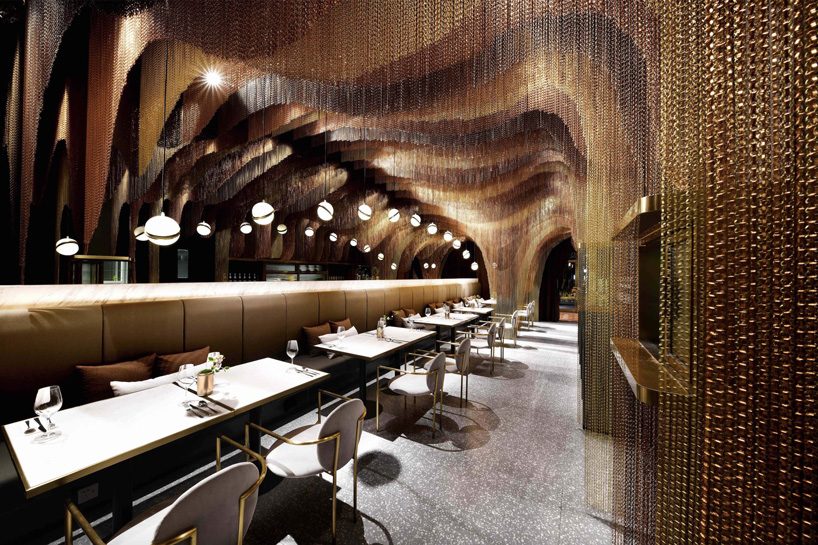 A grey mirror is strategically placed to create the illusion of more space in the narrow restaurant while also reflecting more light onto the glistening gold chains. Not only are the delicate chains visually pleasing but can also be touched and felt.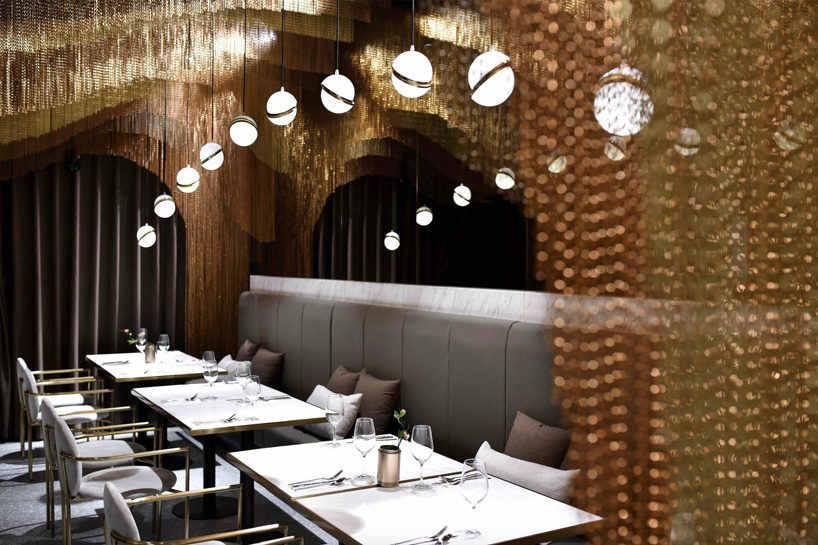 The chains mask a structural column and conceal the store's technical equipment such as lights, cameras and speakers.  The dark color palette used on the walls and upholstery accentuate the multi-faceted gold chains.