Green Grid Framework, Open Space & Guastavino Tiles
Named the "Brick Vault House," this strikingly geometric home uses a vibrant green steel grid frame to separate space and a Guastavino tile arch system in the interior of its ceiling.
Located in Spain, the sharp lines and congruent angles of the home contrasts beautifully among the abundance of free-flowing trees and greenery on a sloping site north of Valencia. Plans for the home were conceived by design team, Space Popular, and local Architects Estudio Alberto Burgos and Javier Cortina Maruenda.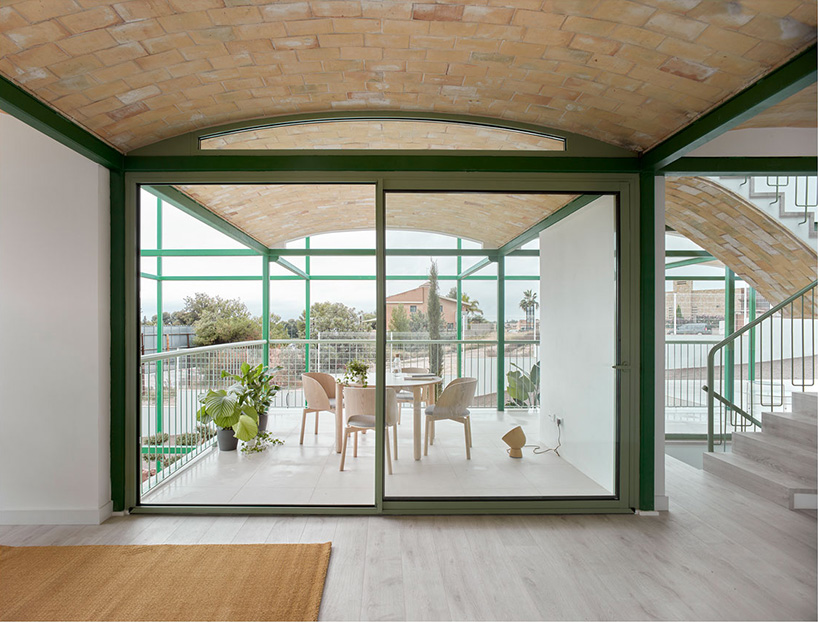 The home is constructed of hardy and strong materials, mainly steel, brick and glass. The most noticeable feature of the home is the bold green steel grid. The grid itself is approximately 4 inches thick and contained within its empty spaces, are divided rooms that appear as white and transparent cubes, 12 feet in width. It is a three-story home that utilizes space in both a rigid and blended way.
How does the design team achieve this?
Within the interior and exterior of the home, they use a combination of both open space and divided space including an interior courtyard. Not every floor extends to the edge of the green grid, creating visual appeal and a sense of limitless space. Although it appears modular, as in capable of being disassembled and mobile, it is fixed.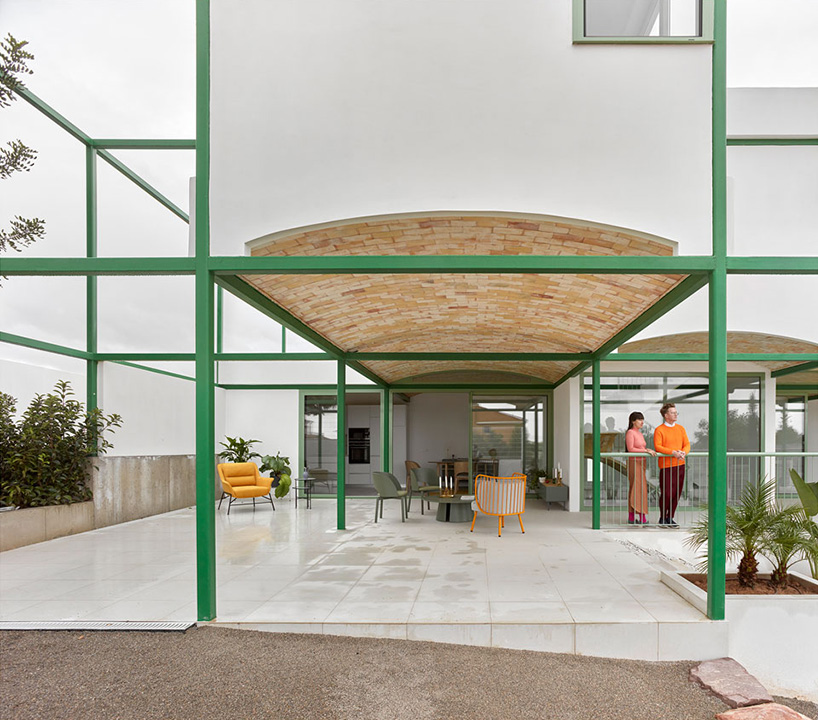 Although at first glance, the design appears to be an entirely contemporary home, with touches of mid-century modern architecture throughout it, the ceilings inside showcase a magnificent hand-constructed tile arch system in a Guastavino style.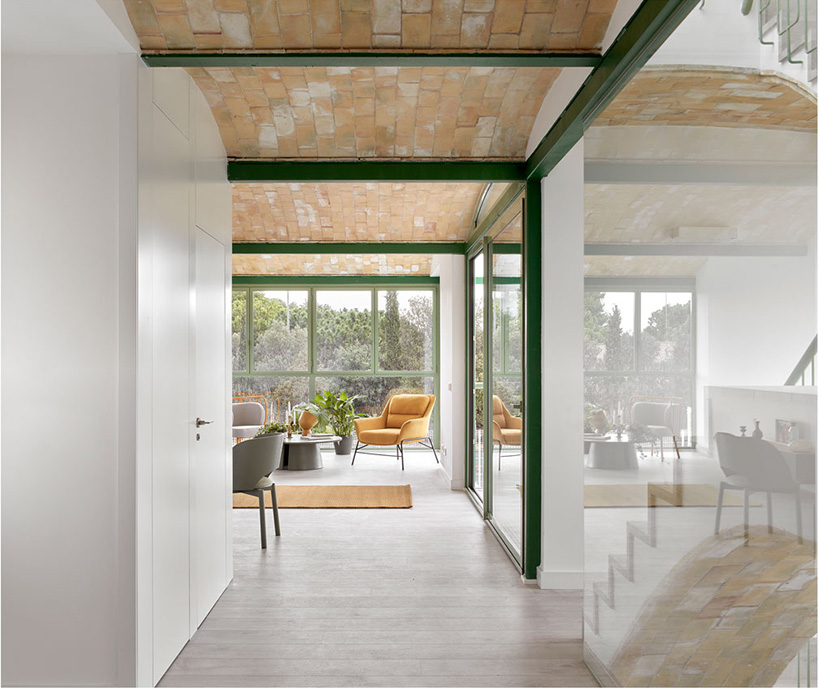 This form of tilework is named after Rafael Guastavino Moreno. He was an architect born in Spain and migrated to New York in 1881. This style of tilework has its origins in Catalan Vault, which used a form of lowbrick arching ceiling design.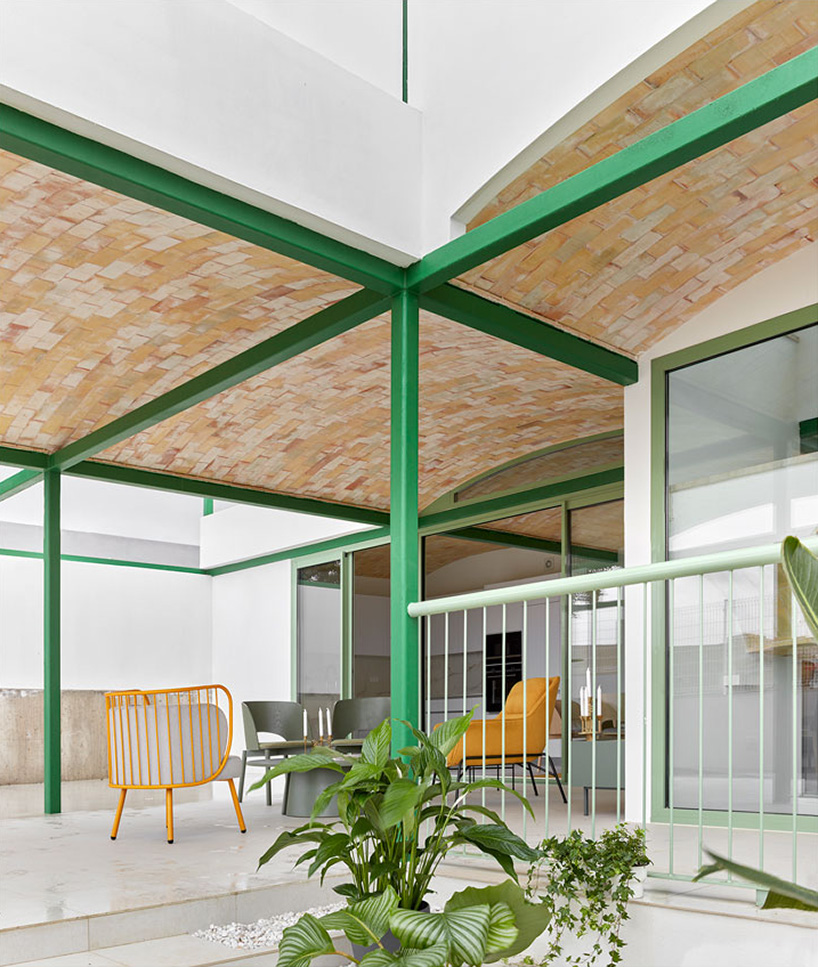 The "Brick Vault House," contains a blending of styles not often seen in present day residential architecture, using methods from both antiquity and modernism to create its unusual and intriguing design.