Grand Gestures: Plastique Fantastique Faux Gold Ring Art Installation
A giant golden ring, also known as the RINGdeLUXE by Plastique Fantastique, adorns the facade of the Instituto Estudios Riojanos headquarters in Logroño, Spain.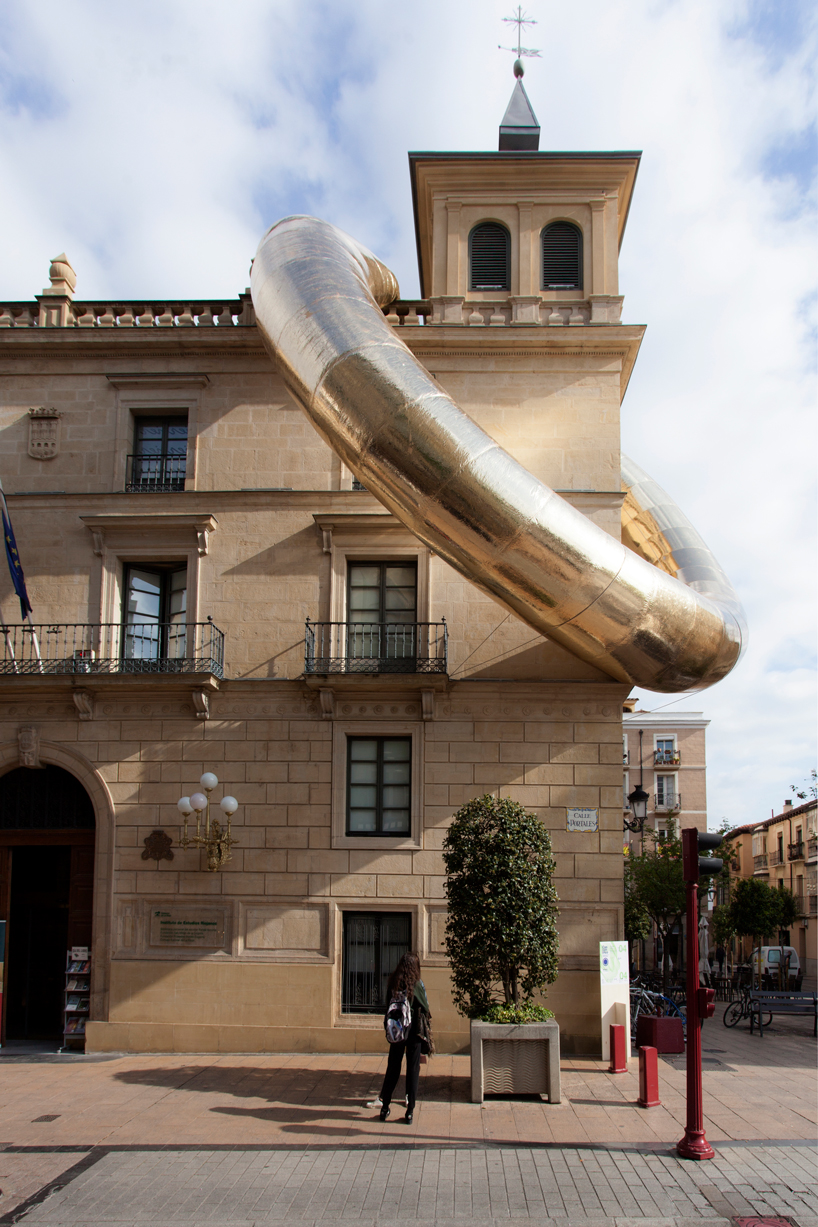 Plastique Fantastique is platform for temporary architecture which experiments with the possibilities of art, design and architecture in urban areas. The Plastique Fantastique art collective literally put a "ring on it."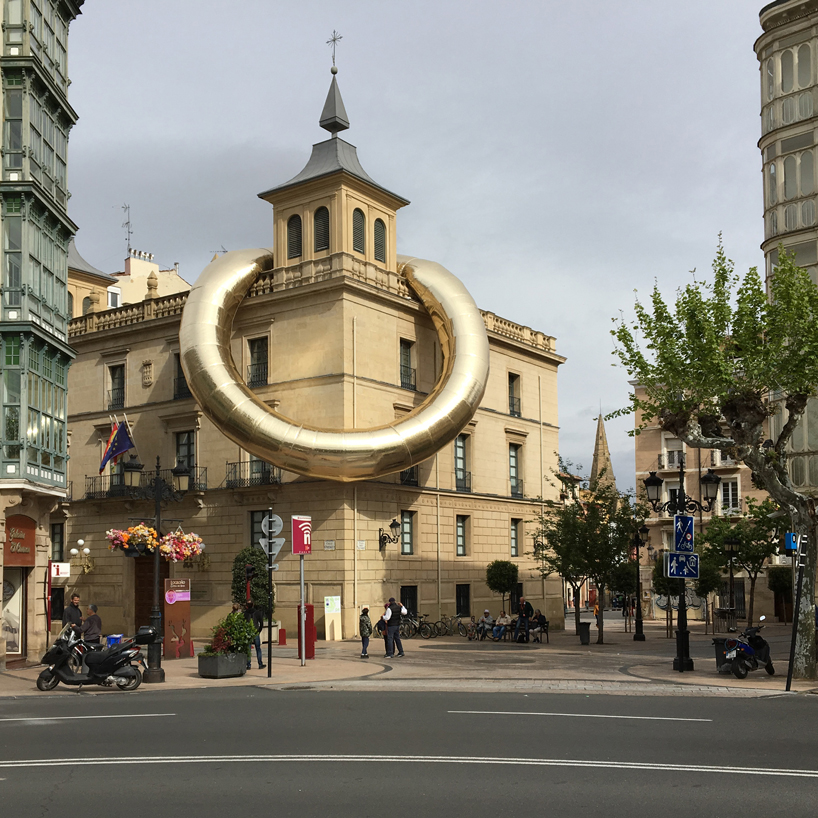 They proposed the lucky structure be decorated with a larger than life faux gold band. The art installation was finished by April 27th, just in time and in honor of Concéntrico, the International Festival of Architecture and Design, in Spain.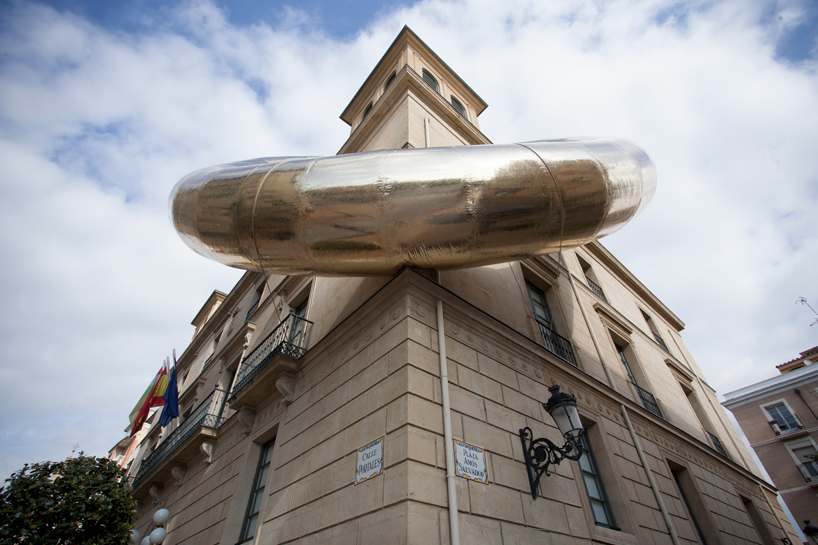 Of course, the ring is not made of actual gold. It is a shell structure, lightweight and shiny, especially when the sunlight hits it. The towering faux gold ring that hangs over the peak of the building is a bold yet breathtaking gesture. A sight to be seen by visitors and worn by the building for the duration of the festival until the beginning of May.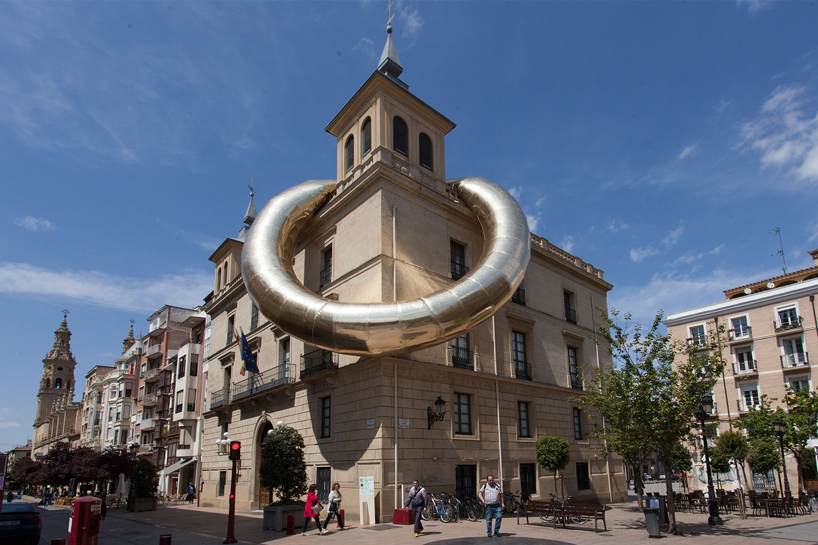 The temporary art installation, RINGdeLUXE, similar to the fleeting nature of festivals and of some marriages, means the ornamental engagement will not last long but will spark interest and excitement in Plastique Fantastique and Concéntrico in the time it remains.