Pedrali Furniture Exhibit Combines Architecture, Art & Theater
Italian furniture brand Pedrali holds an exhibition at Salone del Mobile 2018 inspired by architecture, art and theater similar to their 13 new product releases.
Designed by Calvi Brambilla, the booth is divided into seven different spaces with a circular performance stage-like platform in the center. The design honors the brands latest ideas and showcases the new furniture in a dramatic display and theatrical production.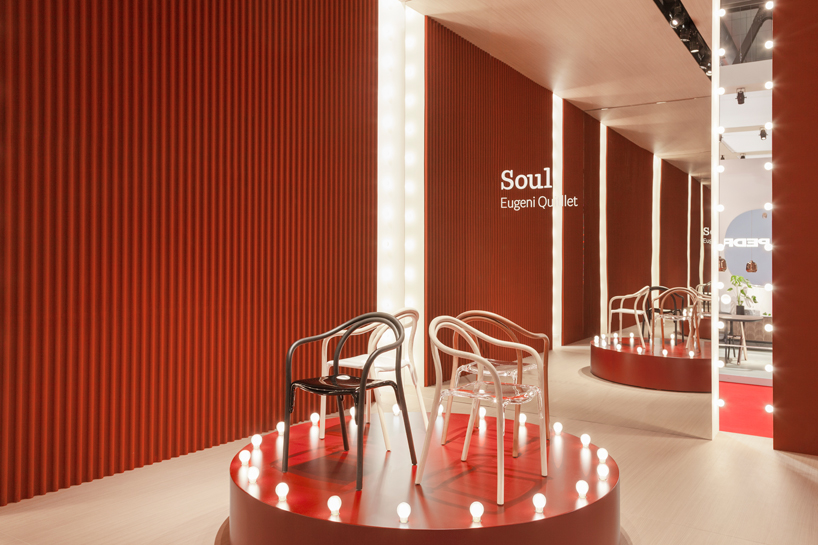 The contemporary chairs are surrounded by bright lights attached to the red carpet color pedestal they stand on. Each style is given its own platform similar to the way every important actor has their own private dressing room. The stars of the show are the collaborations with Eugeni Quitllet, entitled "Soul"and "Remind."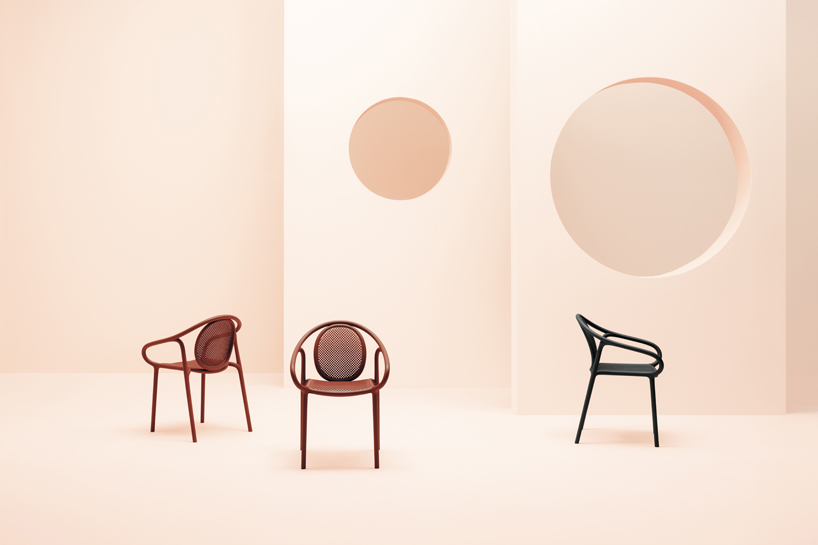 The designs embody refined elegance. "Soul is a link between the concrete and the abstract, between the real world and that of dreams, between past and future… the unspoiled state of creation," explains Eugeni Quitllet.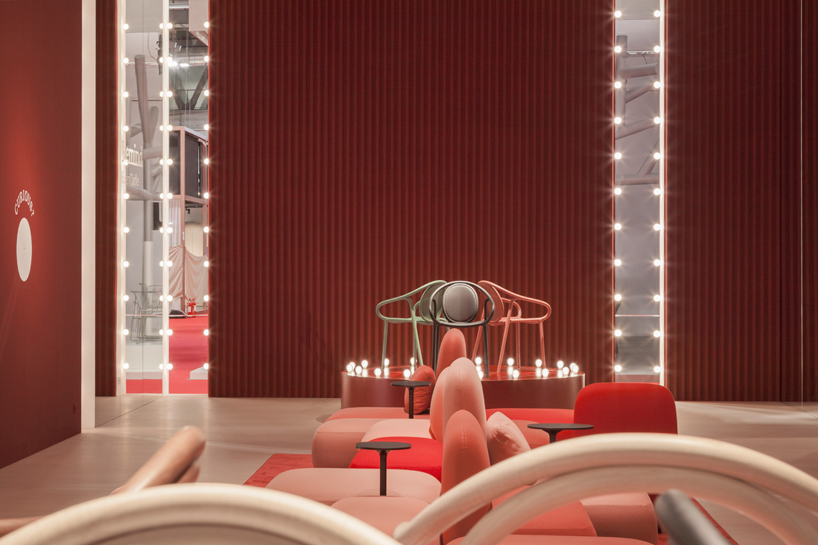 The modern minimalist chairs are made of wood and poly-carbonate, combining age-old manufacturing methods with modern day techniques. They mix tradition with innovation and the natural world with cutting-edge technology. The nearly invisible, poly-carbonate seat appears to be "floating" attached to the fluid, ash wood frame.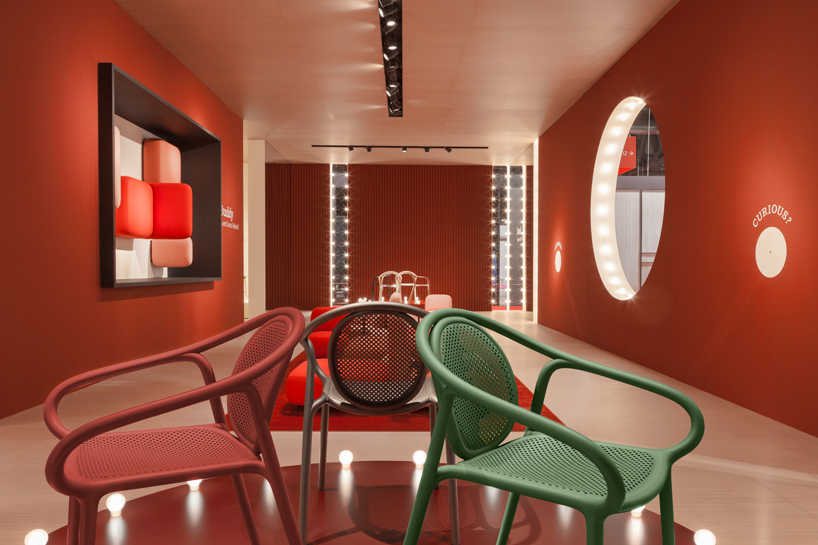 "Remind is a concept taken from the word in latin 're-cordis,' or to 'pass through the heart,'" says Eugeni Quitllet.  Like the veins and valves of the heart, the design features soft, fluid and cylindrical curves. The frame is reminiscent of popular wooden chairs from the late 19th century.
Expanding on their versatility, they are made from polypropylene making them capable of being used both indoors and outdoors.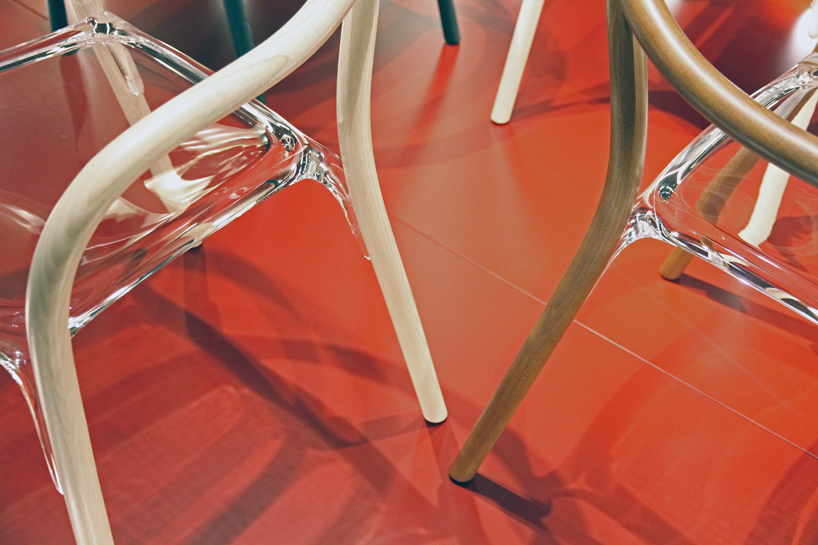 The beauty and appeal of the new designs are accentuated by the exhibition spaces built for them demonstrating their importance not only in the minds of the viewers but in the hearts of the designers.