From Fanny Packs to Suspenders: Reclaiming Timeless Style
Clothing and accessories that made a comeback for their convenience and for their style we've seen popping up in daily attire for over a decade now. Let's take a look at some of the styles that stand out.
Fanny packs : Once considered only appropriate for soccer moms, fanny packs made a big comeback once the festival scene exploded. Great for keeping your belongings on you at all times, grabbing it on the go and being able to dance in the process – you'll see fanny packs in classic waterproof, canvas, leather and even suede. To be worn in the front, the back or on the side.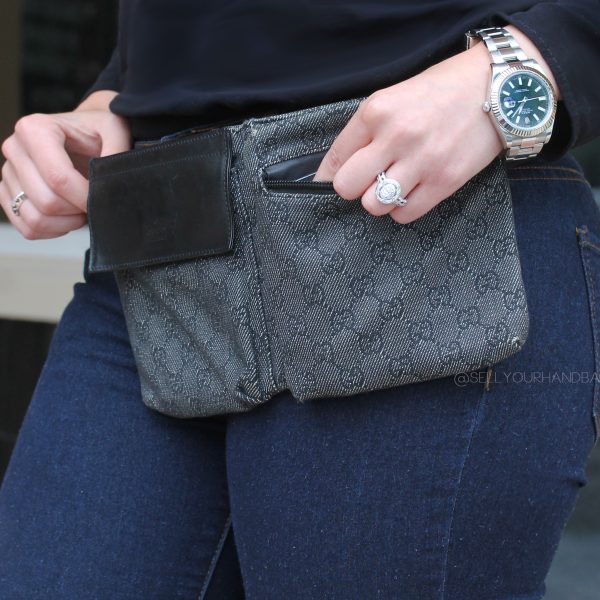 Moccasins : In bootie, ankle, knee or thigh high, moccasins aren't just for the pow wow anymore. These comfortable boots made from leather or suede are mold to the foot overtime, warm in fall and winter they are comfortable, stylish and worn universally.
Suspenders : Not just for your grandpa anymore. Suspenders, even when they aren't made to hold up your slacks are seen in neutral to vibrant colors becoming one with the outfit and for some, the stand out part of it.
Carpenter Jeans : You don't have to be a handyman to rock these jeans. Fully equipped with a pocket to hang your tools from, carpenter jeans serve a whole other purpose for you and that's to make you look and feel good. Wear in a relaxed fit and rolled up a little on the ankle or at least enough to show off your shoe – pair with casual shoe to complement the outfit.
Retro One Piece Swimsuits : You don't have to be born in the 1950s or the centerfold in a vintage magazine to look and feel like a a pin-up girl.  These one piece sweetheart neckline / halter top swimsuits (some have a removable strap) will bring the glam mixed with a touch of imagination back into swimwear.
Maybe these accessories and attire were created for a specific purpose at one point in time – now they can be worn whenever by whomever for the love of style and fashion.