Floating Island Pavilion with Pendulum Swings & Rope Hammocks for Bruges Triennial Liquid City
An interactive art installation, Floating Island, will temporarily float on one of the city's canals for the duration of the Bruges Triennial in Belgium.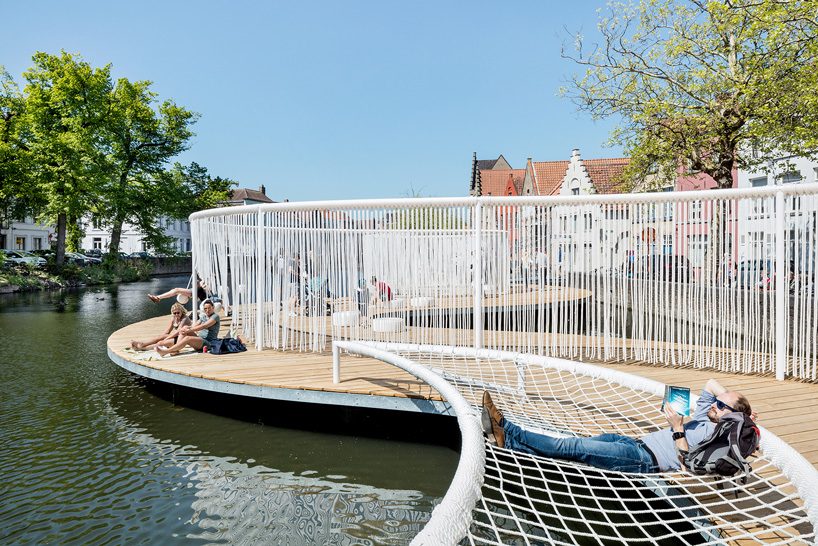 Designed by architecture studio OBBA and local architects Dertien 12, the pavilion is one of the several public art installations displayed throughout the historic city turning the everyday into a newly fresh space for citizens and visitors to enjoy.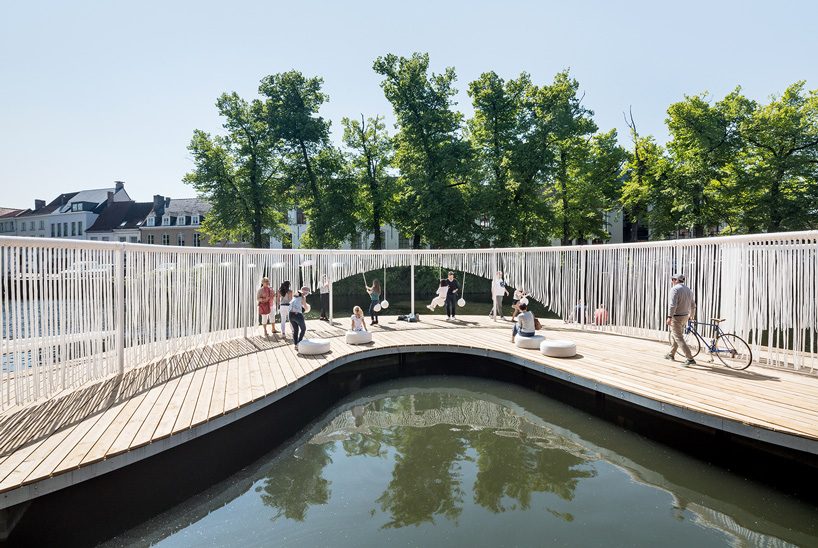 From above the pavilion stretches across the canal in a wavy formation.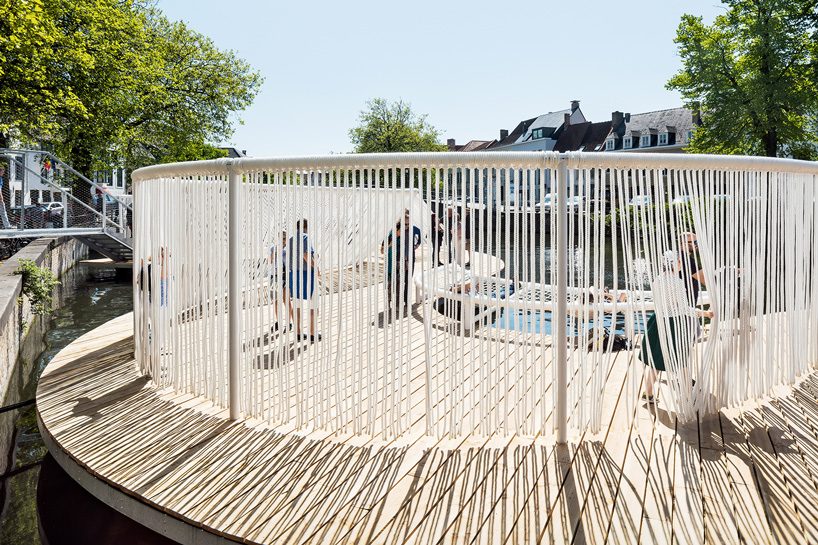 Inside, white rope slats embrace the railings serving as perforated curtains allowing light and air to flow through and as communal hammocks for visitors to rest and relax.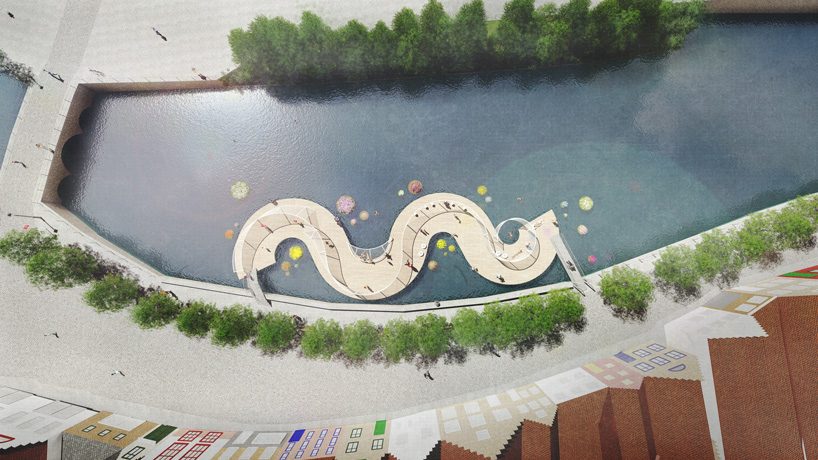 Pendulum swings resembling wrecking balls hang from the railings for both children and adults to enjoy.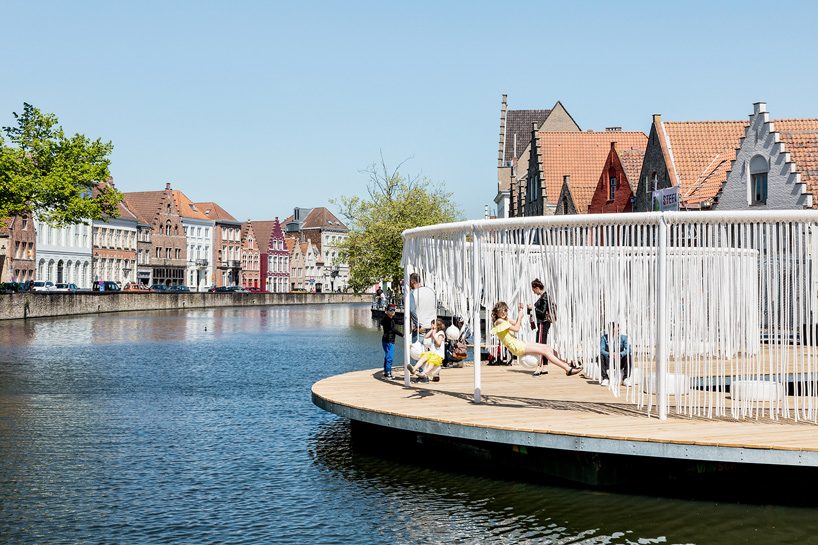 The shape of the rope design and of the structure itself create different nooks, crevices and captivating visuals with every twist and turn.