Fashion Boutique Promotes Phantom Design & Transparent Furniture
Acrylic fixtures, transparent walls, polycarbonate furniture and glass interiors are growing with popularity as the era of Phantom Design continues to unfold.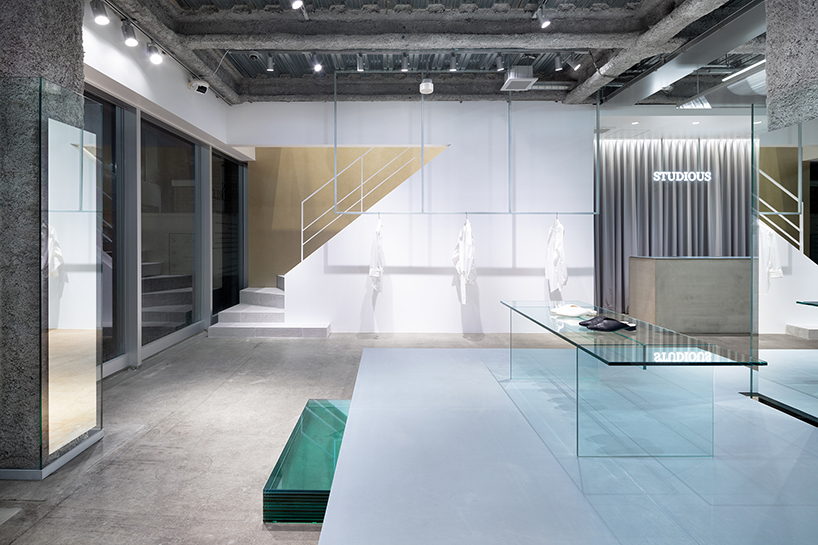 A fashion boutique in Tokyo, Japan by Oniki Design Studio beautifully orchestrates phantom design in its interior. The ultra trendy store features 2 floors with raw industrial style ceilings and contemporary transparent furnishings. The entirety of the store can be seen by those walking by through the large glass paneled walls.
Two main features of the store truly highlight the essence of phantom design. Directly centered and in front of the entrance to the store, stands a large rectangular stage made of glass and hollow polycarbonate sheets. The stage is created for attractions and events such as limited time pop-up shops or for showcasing specific products.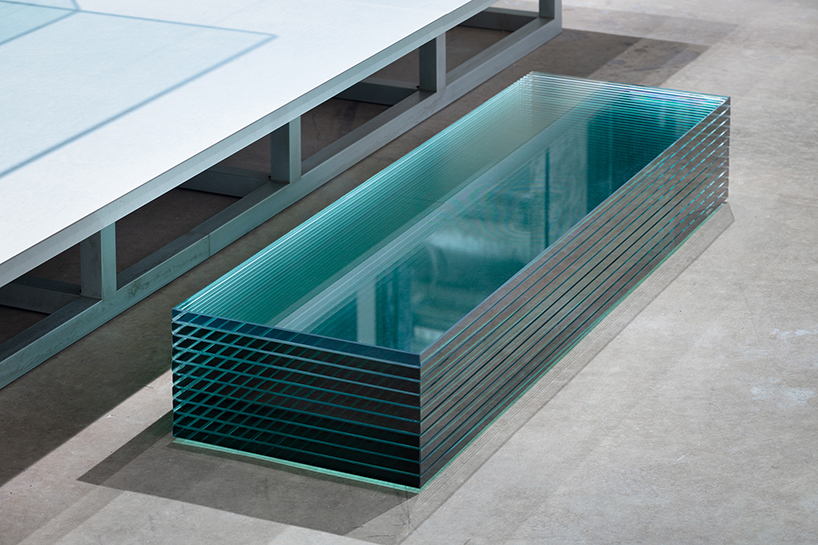 The layered steps leading up to the stage appear as floating, see-through mirages. They create an optical illusion when viewed from multiple angles. Both the steps and the bases of the clothing racks are made from laminated glass plates forming a fluidity between different components within the design.
From above, led tubes and hollow polycarbonate boards form a large light fixture illuminating the space.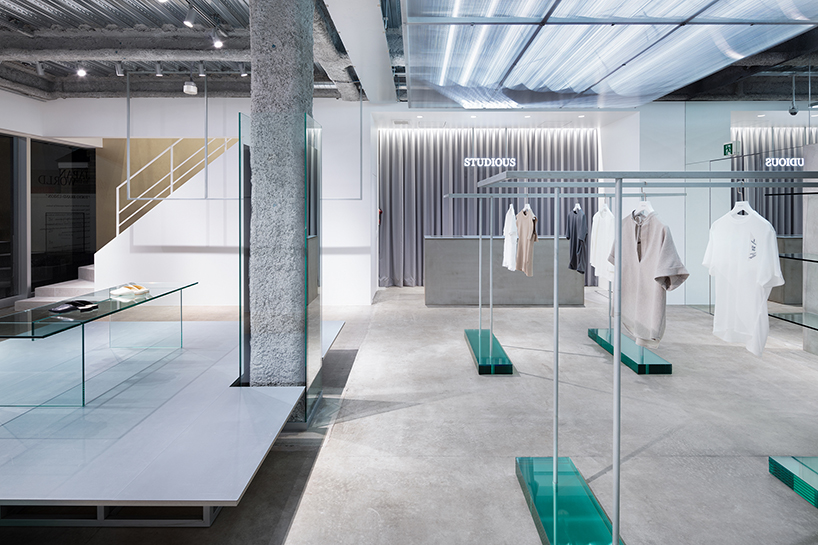 Clean, contemporary, and minimal, bright lighting and phantom furniture highlight the most important part of the store, their products. The store design is encapsulated in light and transparency. A clever trick many interior designers use to enlarge and brighten spaces including led lighting, reflective surfaces, transparent fixtures and phantom furniture.