'Etherea' Wire Mesh Structures Create Architectural Illusion
See through structures made of wire mesh resemble holographic images on a virtual reality screen with the California sky as a backdrop are the main attraction, aside from the musical acts, at this years annual Coachella Music Festival.
Created by Edoardo Tresoldi, his installation "Etherea" consists of three structures in varying sizes in the baroque, neoclassical style. Like the framework for designers and architects on visualization software, the trio is both solid and transparent.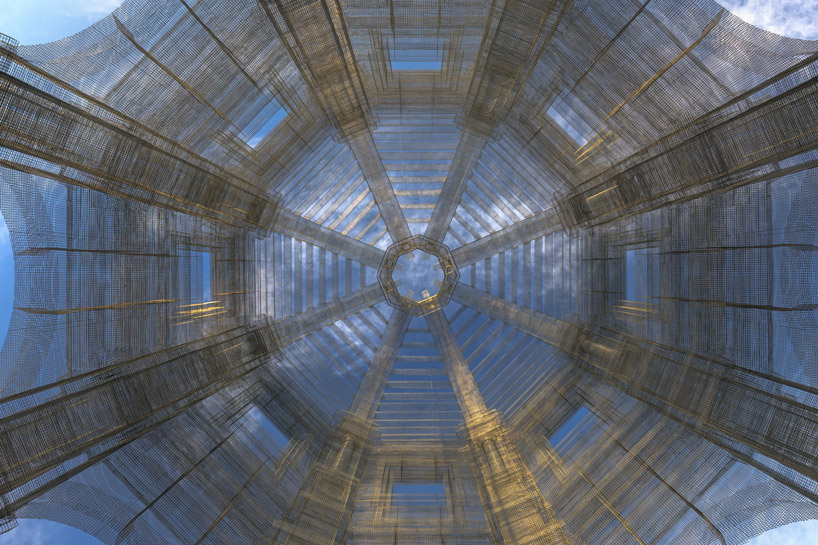 The structures serve as a retreat from the performances and stages, providing festival-goers with a shelter that is both open but enclosed –  not shielding from the elements but encapsulating at the same time.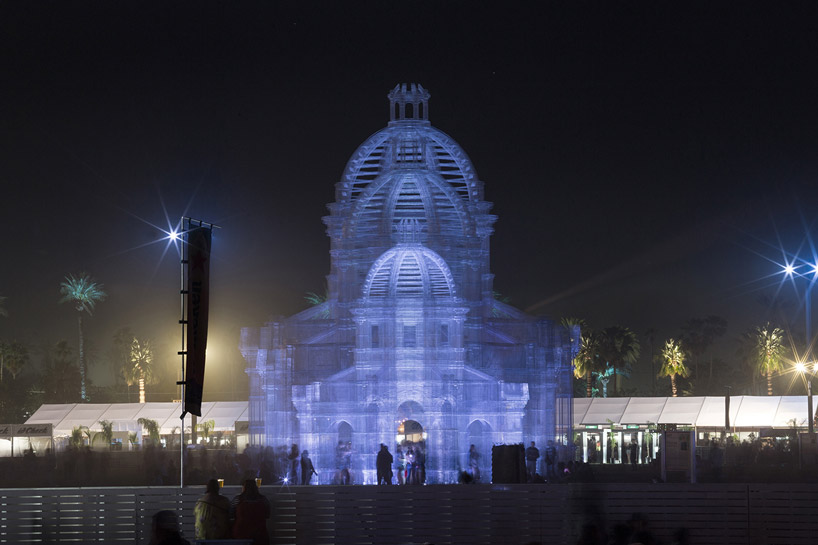 The wire mesh horizontal and vertical lines give the illusion that time is speeding up, slowing down and that the viewer is both shrinking and growing as they move through them.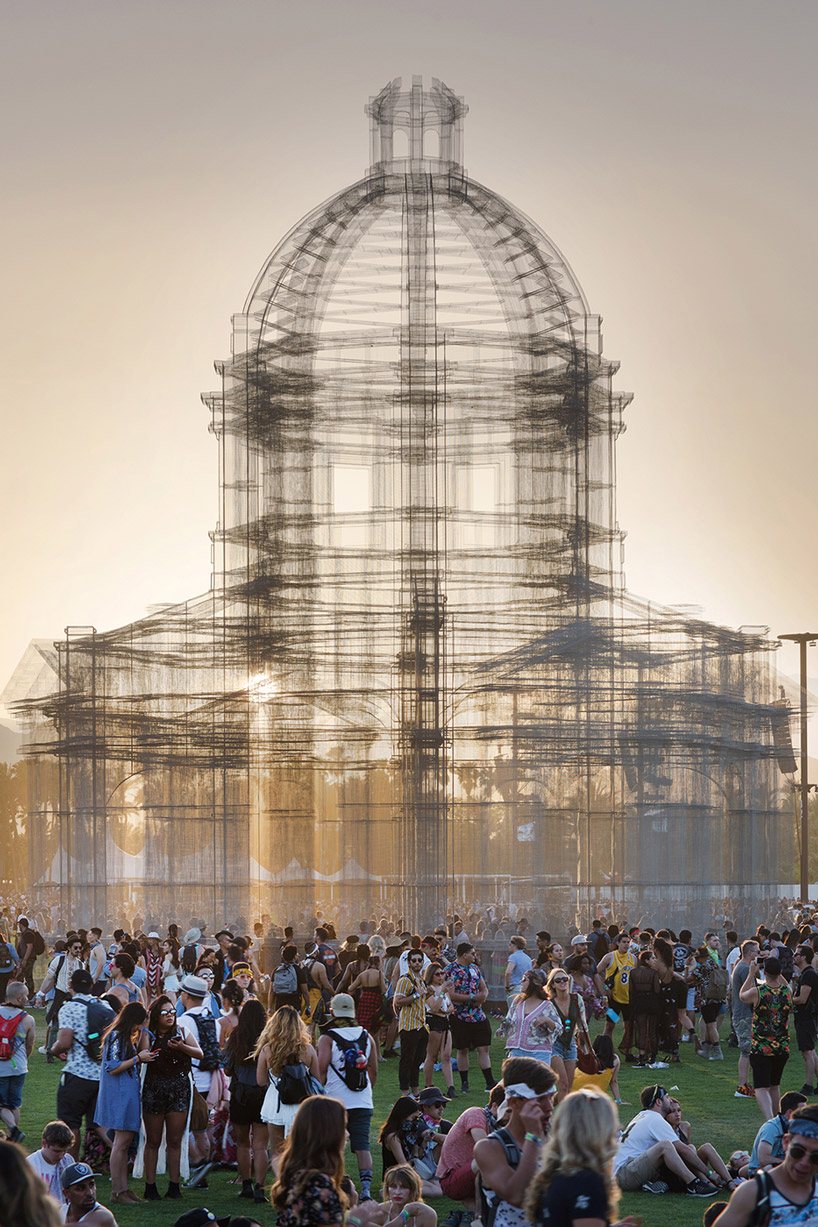 During the day, they even look like hand-drawn sketches in the sky teleporting you to another world creating an Alice in Wonderland effect.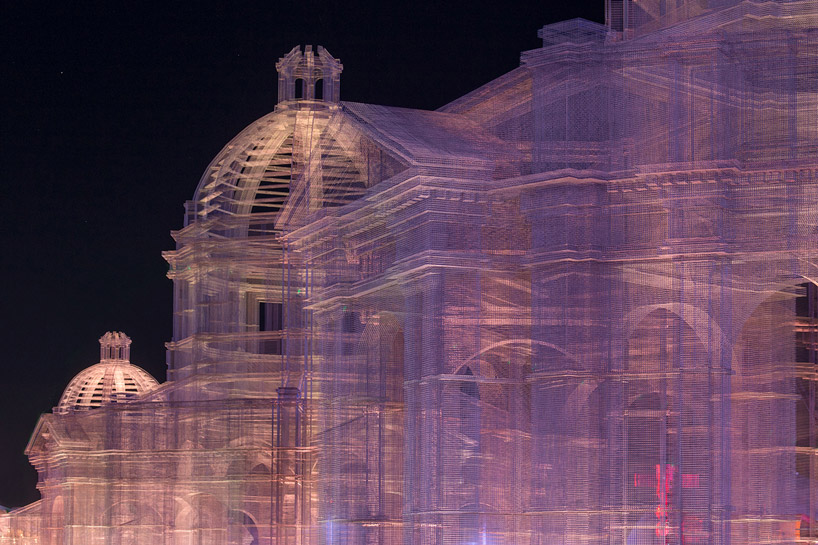 After the sun goes down, the structures are illuminated glowing in different colors such as blue, purple and orange. Their holographic resemblance is even more apparent – captivating, stunning and awe-striking.