Egyptian Embassy in Lisbon Uses Wood Paneling & Geometric Symmetry
Designed by PROMONTORIO, the building is built in the center of its plot, surrounded by a tight garden with a security gate filtering pedestrian access for protection of Egyptian citizens.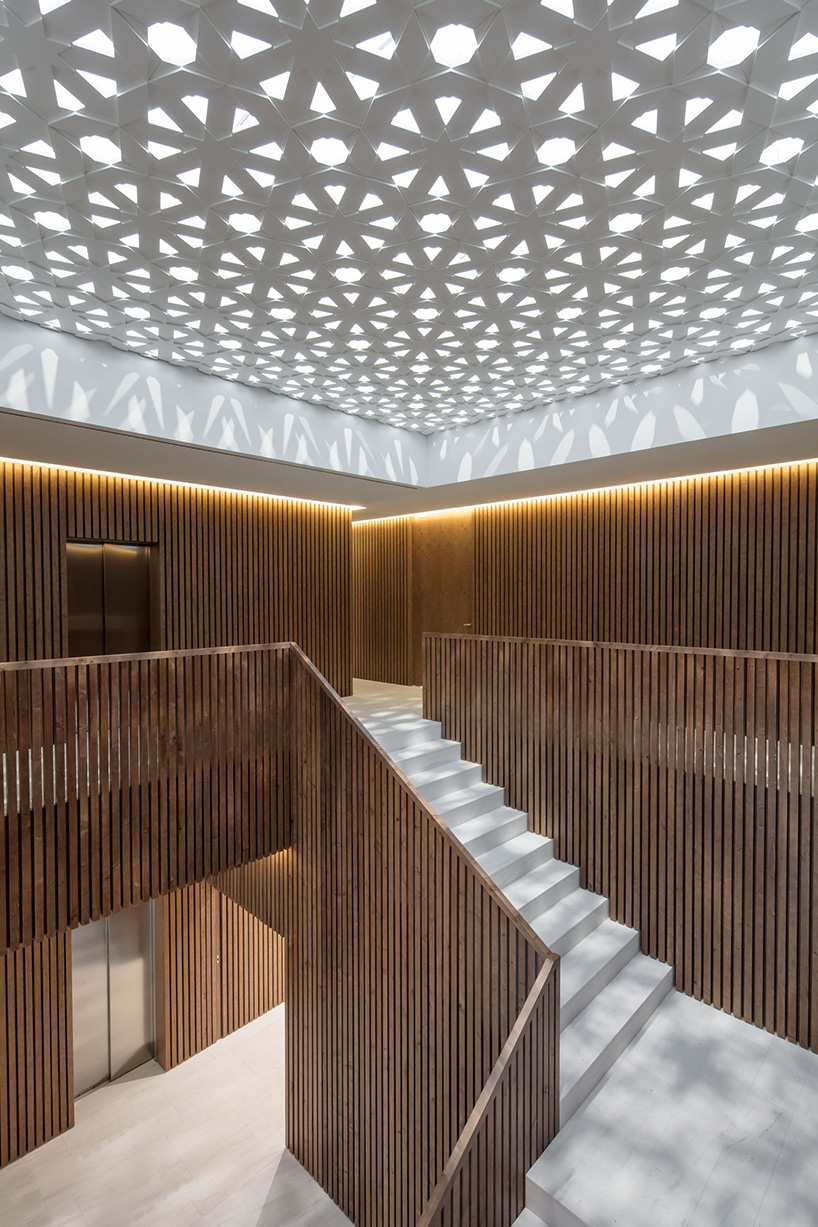 The design is tasteful and impressive without being overtly ostentatious. The embassy serves as both a safe haven and representation of the nation as a whole, which required tactic and finesse on the part of the design team.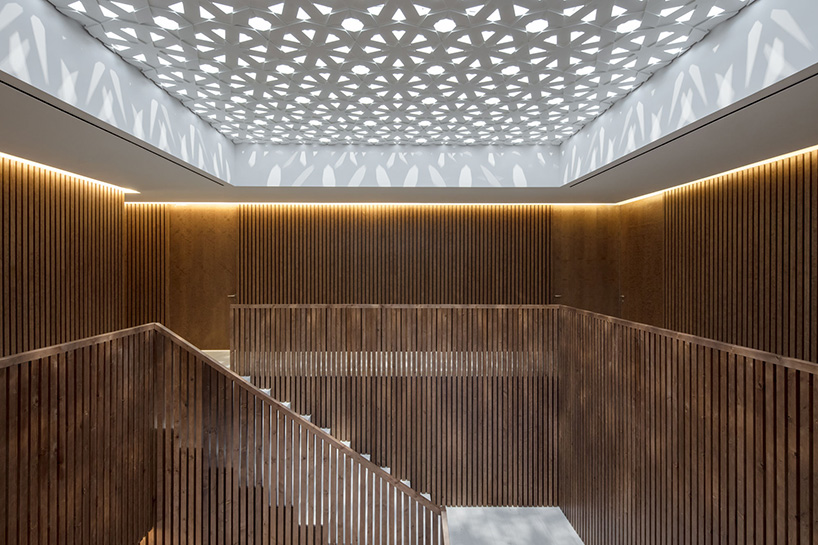 Composed of three large slabs of precast concrete, the style is similar to brutalist architecture in it's fortress-like appearance associated with solemnity and strength. The difference being in the series of interwoven and patterned walls.
Bas-reliefs adorn the building's walls symbolizing Egyptian ancient civilization with a smooth finish serving as both a contrast and complementary design element.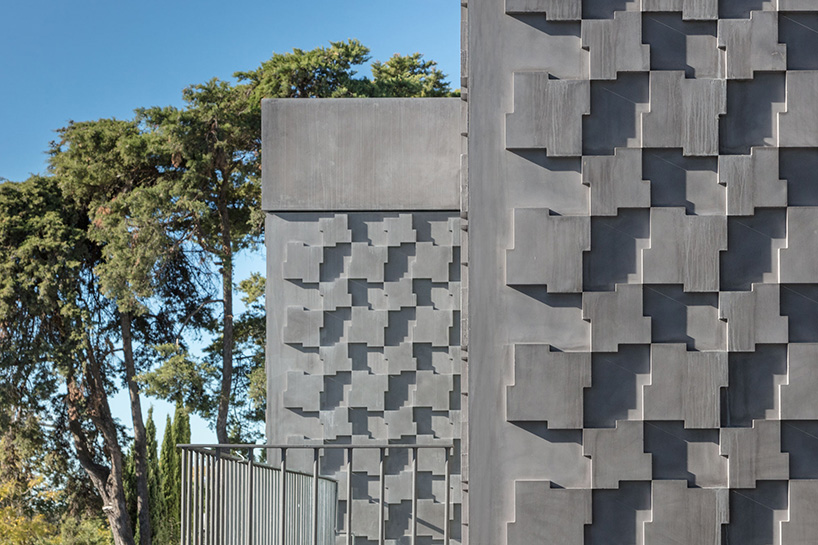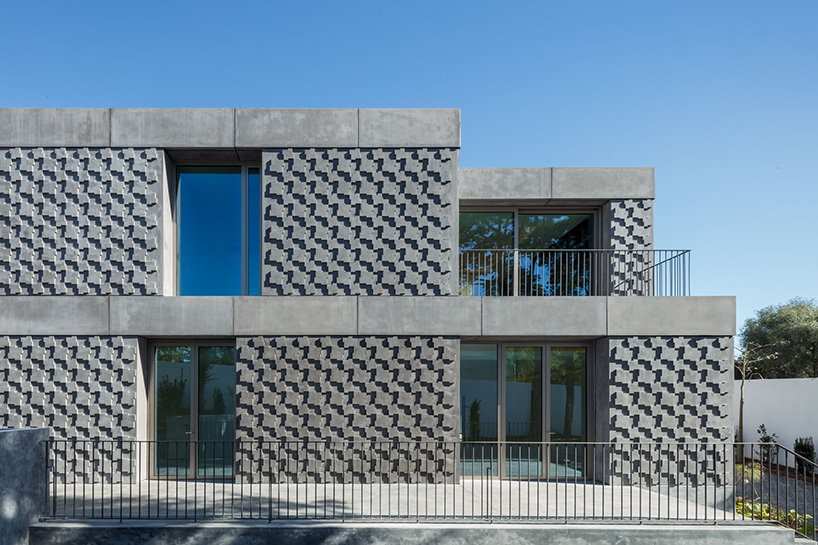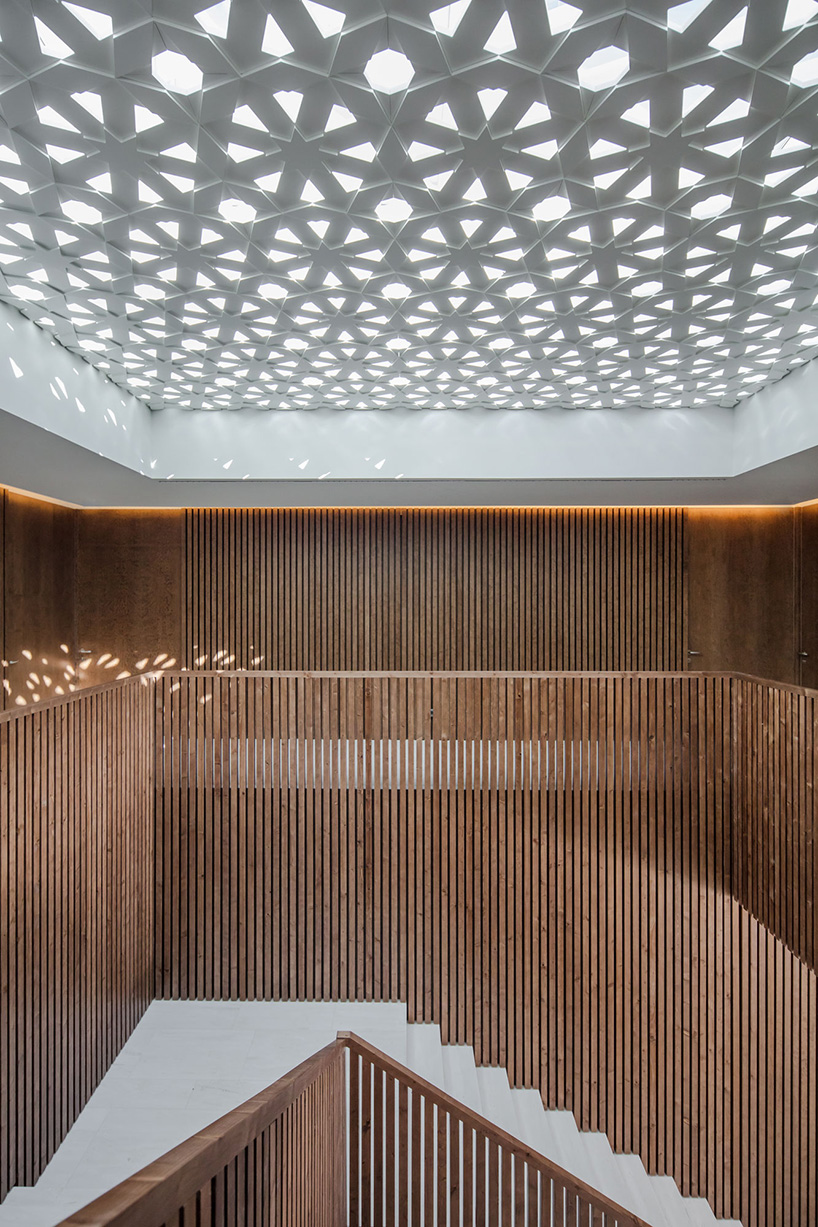 In the interior, the walls and railings are comprised of hardwood, thin panels in a repeating vertical design. The intricately patterned collage on the building's sunroof creates a playful interplay between shadows and the light streaming through illuminating the hallways.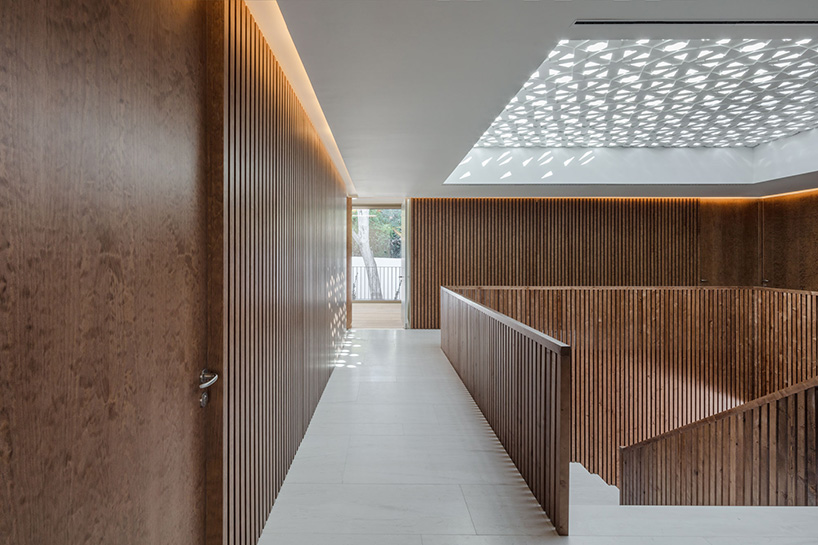 The Egyptian Embassy in Lisbon is designed for safety, protection and to subtly showcase the beauty of Mediterranean and Egyptian culture and aesthetic in a formal structure.