Edible Food Wreaths for Decoration & Nutrition
When the holidays roll around, it is not uncommon to see handmade wreaths greeting visitors on front doors, inside of stores, and used as decoration inside of the home. Did you know you can make edible food wreaths to hang in your kitchen and dining room all year around?
Not only are they beautiful, but they are practical too. They conserve storage space while also decorating your kitchen. When they are hanging, it also helps the plants and flowers to dry out.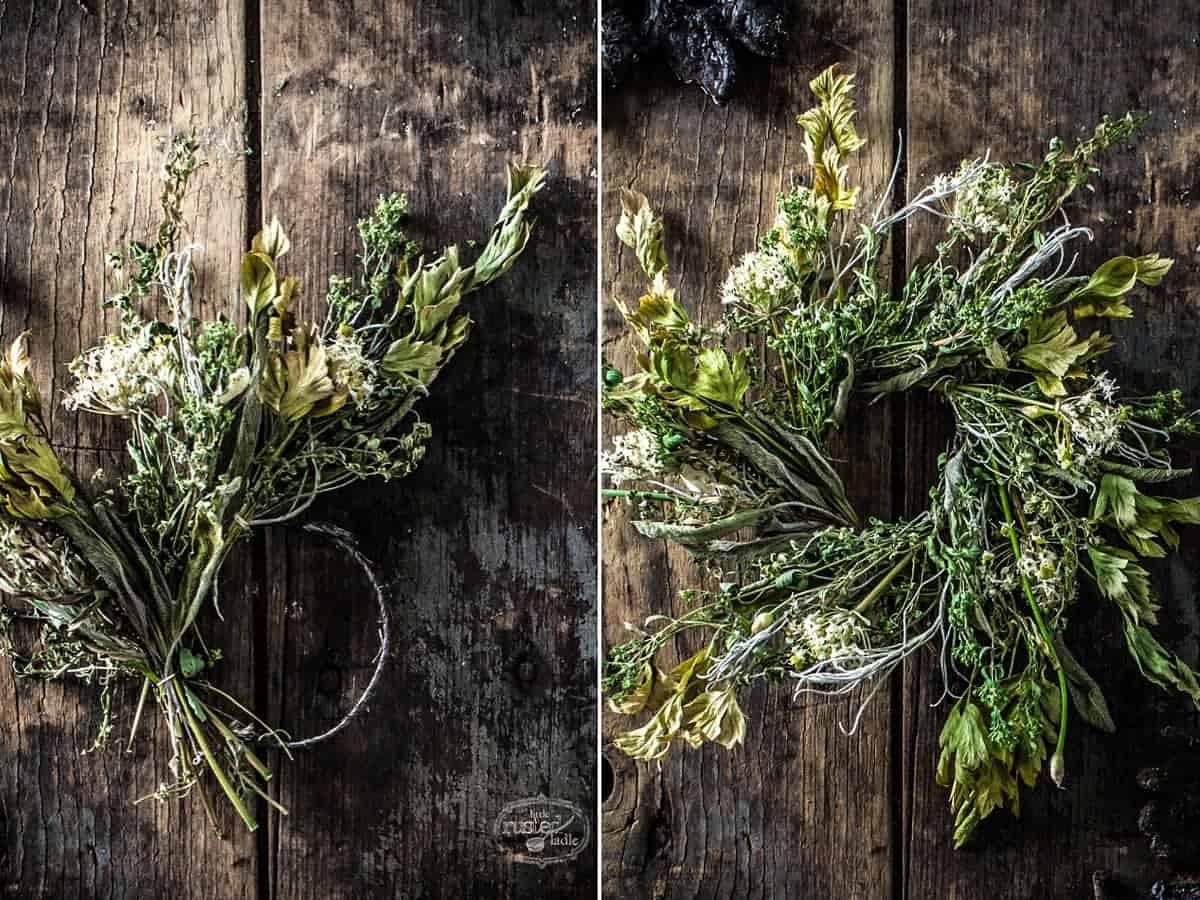 Which plants make the best edible wreaths?
Food Wreaths: Amaranth, Aster, Chicory, Cholla, Clover, Daisy, Dock, Fireweed, Grape, Lamb's Quarters, Malva Neglecta, Queen Anne's Lace, Rose
Herb Wreaths: Lavender, Rosemary, Sage, Oregano, Lemon Verbena
Grain Wreaths: Bulrush, Crabgrass, Catnip, Chamomile, Clover, Mint, Strawberry, Thyme, Wintergreen, Yarrow
Tea Wreaths: Balsam Fir, Birch, Blackberry, Maple, Meadowsweet, Pine, Raspberry, Rose, Sumac, Willow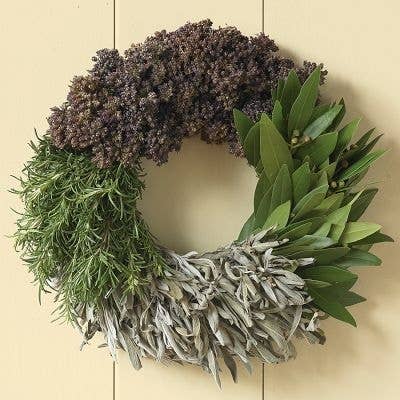 You can make a food wreath from nearly all plants, herbs, vines, twigs, leaves, flowers and even wild grains. In fact, there are still some Native American tribes that make wild rice hoops today. There is no reason you can't either!