Eco-Friendly Acoustic Textile Wall Panels in Japonisme Style
Contemporary acoustic wall panels are nothing new on the interior design scene, but with all the amazing ones out there, it is surprising we aren't seeing more of these in home offices, studios and workspaces.
A new set of wall panels called the Zen and Ion combine the same technology as flat one dimensional wall panels, but with a two dimensional, sustainable and innovative approach.
The textile wall panels are inspired by modern japonisme and manufactured by Australian company, Woven Image. They offer tactile, bas-relief patterns made of a variety of materials including concrete, paper, wood and even cork. Japonisme is a french term for the influence of Japanese art in western culture.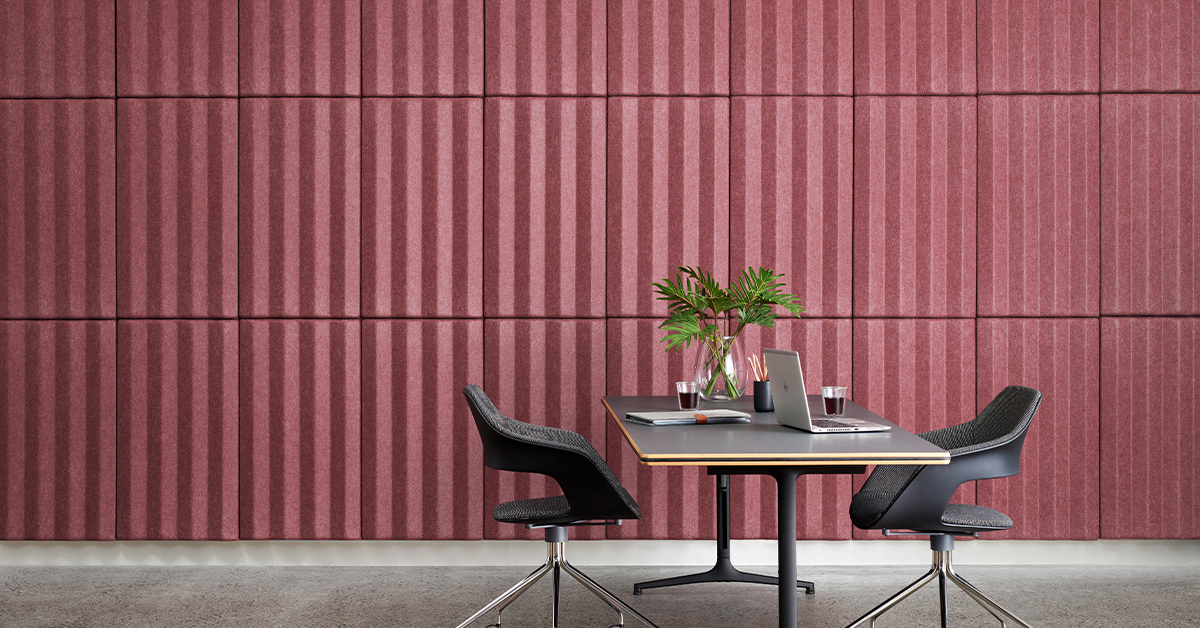 Textile wall panels are designed to create a quiet environment with a multi-sensory experience by not only being visually more pleasing to the eye but also enhancing the space through touch and noise reduction.
The trend is seen in hotels, offices, music studios and at-home workspaces. This specific style of the Zen and Ion wall panels contain crisp, minimal and refined patterns. These patterns are similar to those found in origami and asymmetric geometric forms with simplicity at the forefront of the design.
Not only do these textile wall panels create a calm environment but their aesthetic evokes a sense of serenity as well. The noise reducing textiles come in linear panels and in a wide range of different "tranquil" colors. The Zen and Ion panels are different patterns.
The zen resembles more of a raked Zen garden, whereas the Ion comes in an organic "crystalline" formation. Both reflect the simplicity and calming tranquility present in nature.
Unlike other textile wall panels on the market, these wall panels are eco-friendly. They feature a global greentag certification, low levels of volatile organic compounds and more than 60% of their finish is made of recycled PET.