Early 20th Century Residence Turned Eco-Friendly Music Venue
Raw, earthy and natural. This early 20th century building is transformed into a dual cafe and music venue on the island of Mallorca, Spain.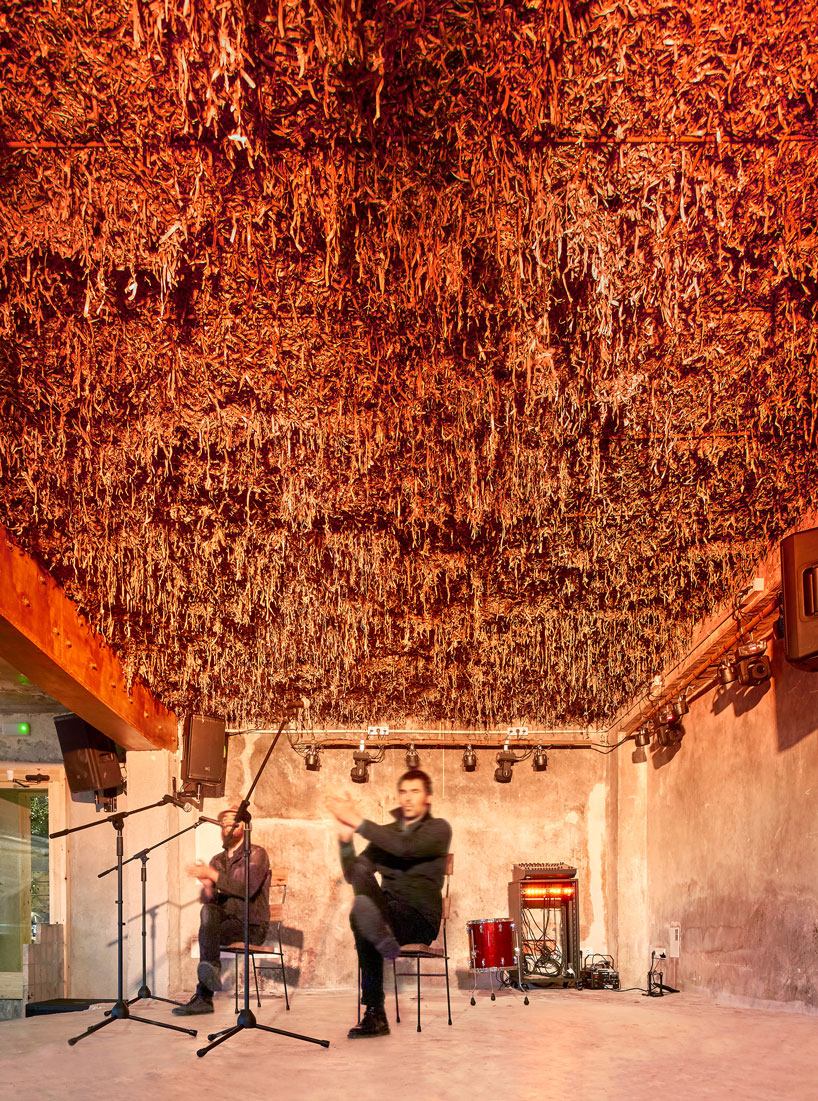 What makes this restoration project special?
Architects and designers, Aulets Arquitectes and Carles Oliver, have carefully peeled back the layers of the building to reveal its historic roots while refurbishing its interior design.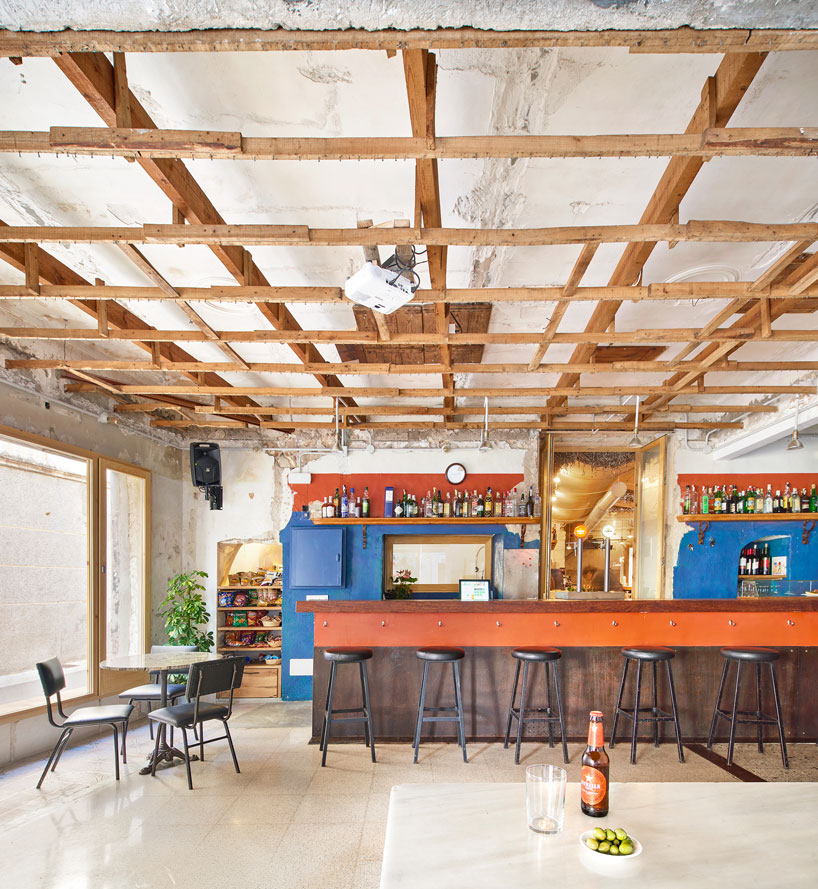 The music venue / cafe was originally solely a family-run cafe for over 30 years. To turn the space into a music venue for local artists to share their music, they modified it for better acoustics.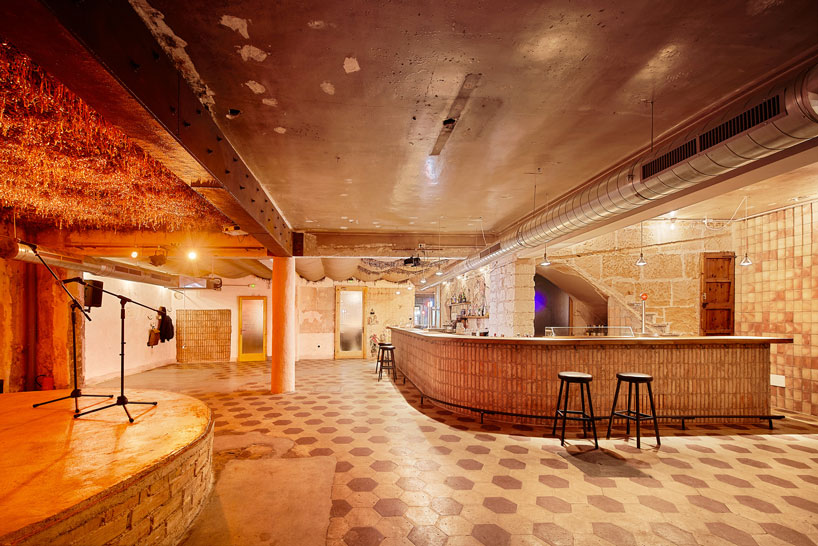 The better sound quality in the venue is achieved by insulating the stage ceiling with dried neptune grass from nearby beaches. It was hand-made by the owners. The grass is called posidonia, which is a protected marine plant, but it was carefully acquired with the appropriate permits. The walls are made of KMO bricks. These type of bricks are typically made in the shape of trapezoids for the construction of arches. For this project, they were placed upright, similar to the layout of fish scales. By placing them in this way, they reshape the flatness of the walls for less acoustic reverb.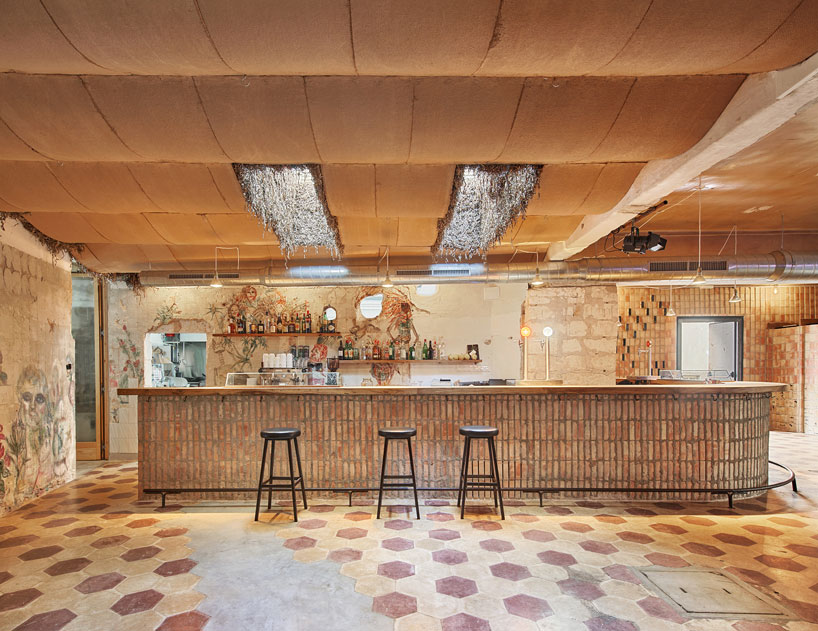 The renovations to improve sound quality were thoughtfully constructed by prioritizing the reduction of energy consumption and improved sustainability. They chose eco-friendly materials such as FSC-label pine wood and eco-clay raw earth boards to protect the structure from fire. Additionally, designers wanted to incorporate parts of the natural landscape and the culture of the island.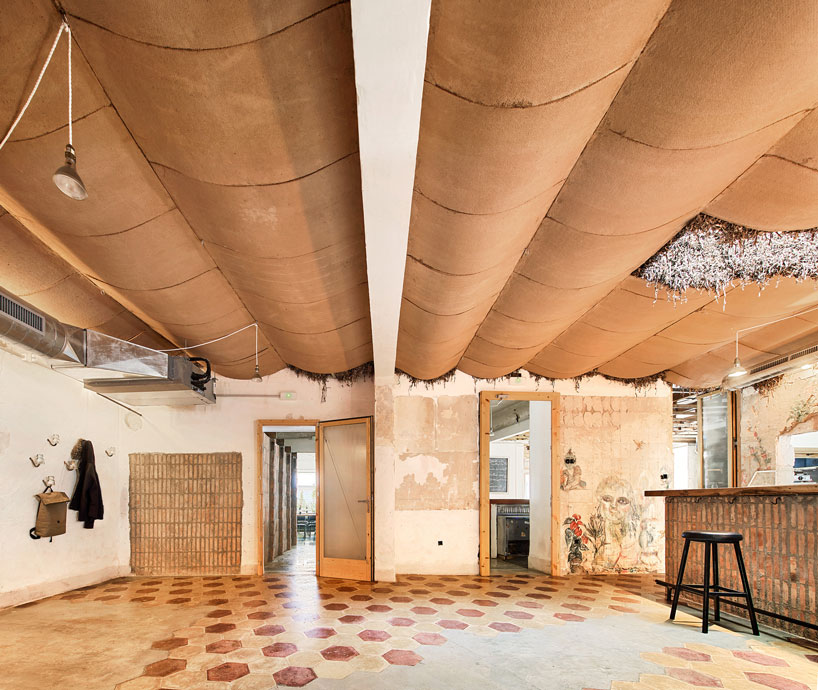 The building has seen a long history of different businesses. It was a private residence when it was first constructed. Following this, it was a bread oven, bar and cafe. Today, it is a combination cafe and music venue.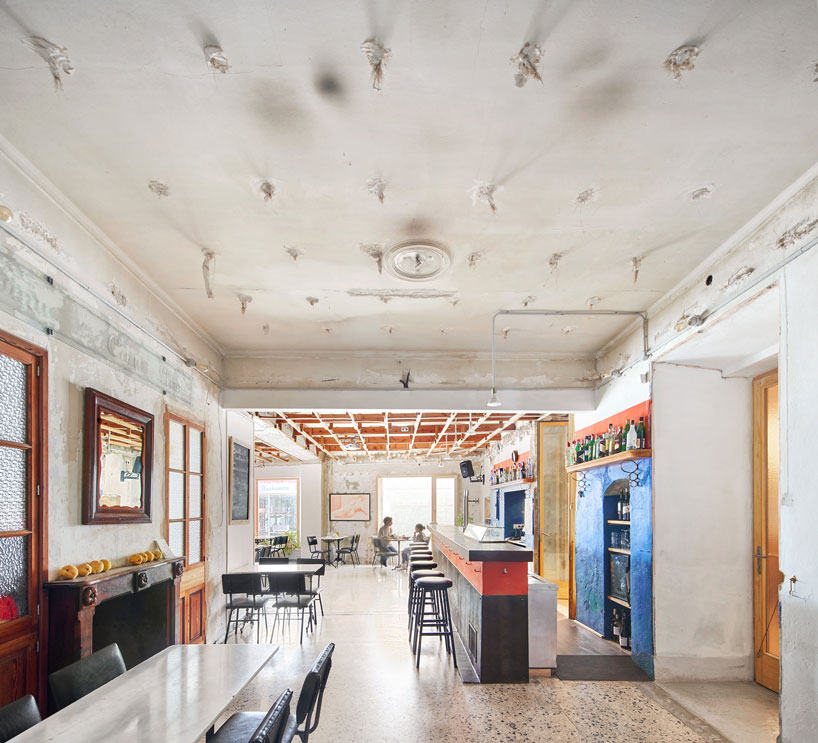 The many layers from its history were intentionally preserved. Some of these features include wood and plaster ceilings, old hydraulic floor tiles, bricks, iron plates, 'macael' marble tables and black synthetic leather chairs and stools.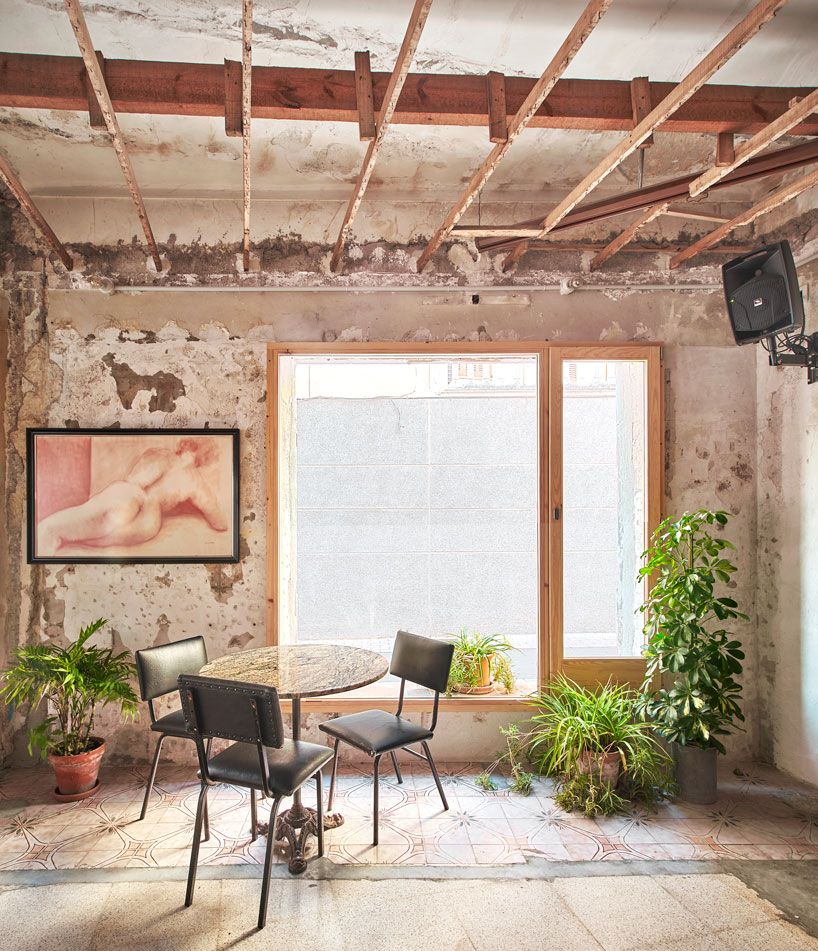 Designers and owners want to preserve the spirit of the building, while adapting it to the music and art culture on the island.