Drone Tech Company Builds "Sky Bridge" Between Company Towers
An impressive architectural design is in development in Shenzhen, China that will serve as the headquarters for leading robotics and technology company, DJI.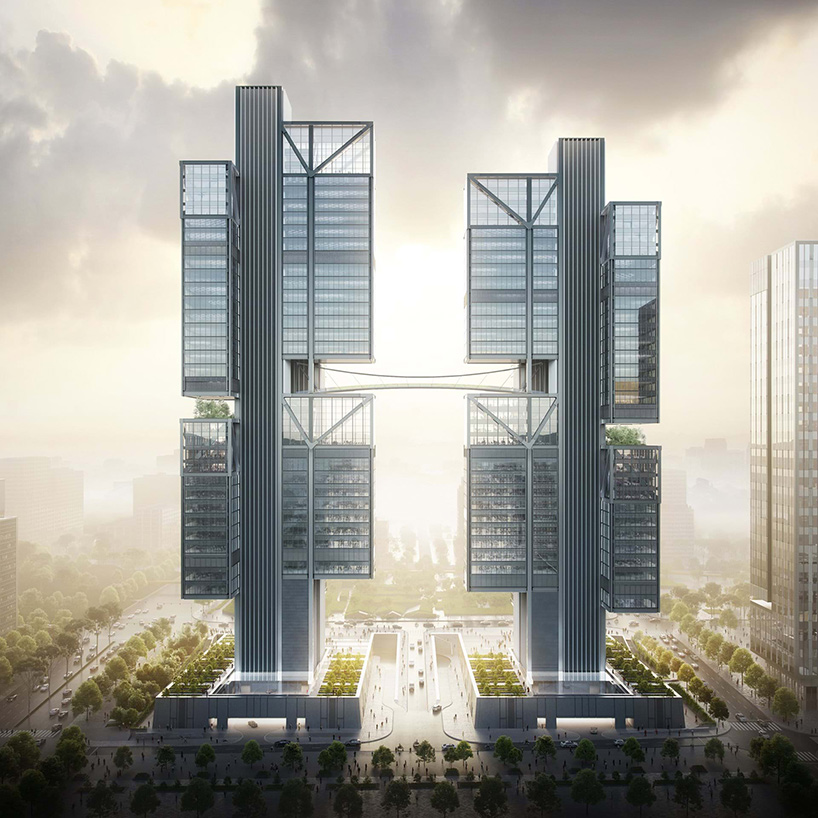 Designed by British international studio for architectural and design, Foster and Partners, the plans consist of two large towers of equal height connected by a transparent bridge where onlookers can get a slight glimpse into the companies internal affairs.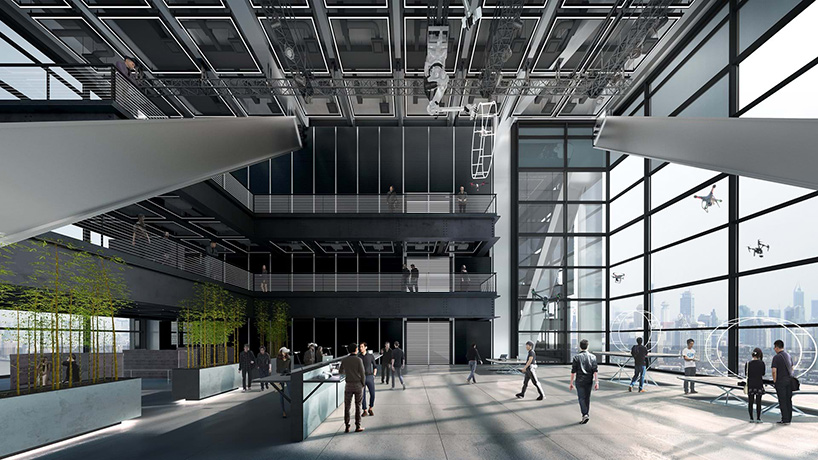 Inside, the floors are designed similar to warehouse air shafts or industrial elevators and cantilevered from central cores by large steel mega-trusses. The design creates an open air floor plan with column-free spaces.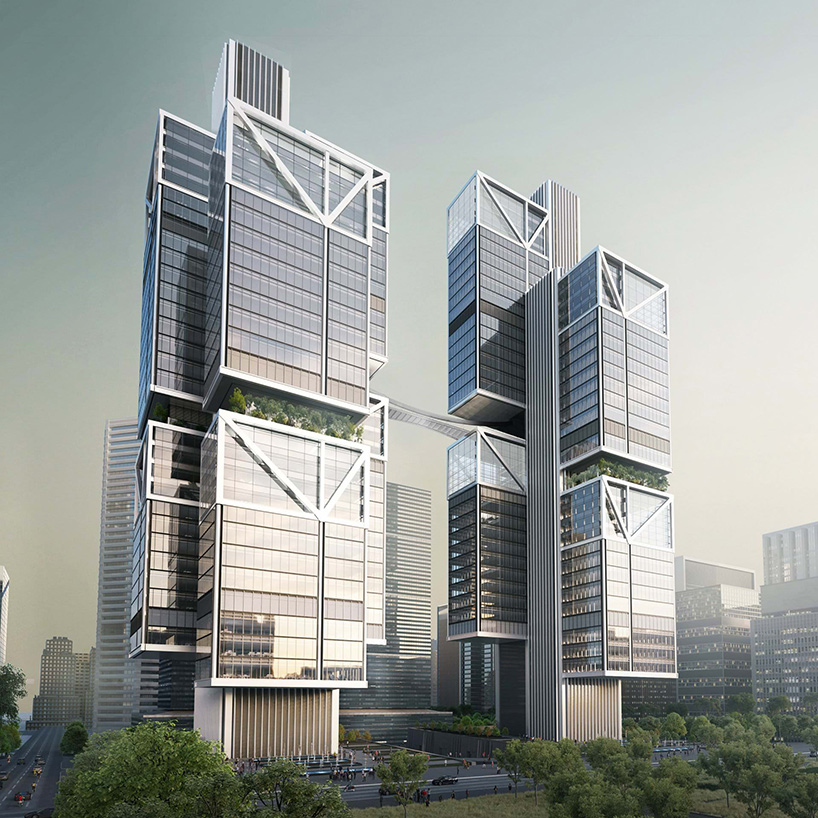 Some of the spaces in the layout include quadruple-height drone flight testing labs, research and development stations, advanced gymnasiums and innovative robot fighting rings. The ground floor features an exhibition gallery and a theater for new product releases, open to the public.