Digitally Printed Leather Collection Using Specialized Design Process
British designer, Bill Amberg, spent three developing a specialized design process using digital printing technology to create more precise and a much finer dye to the hide.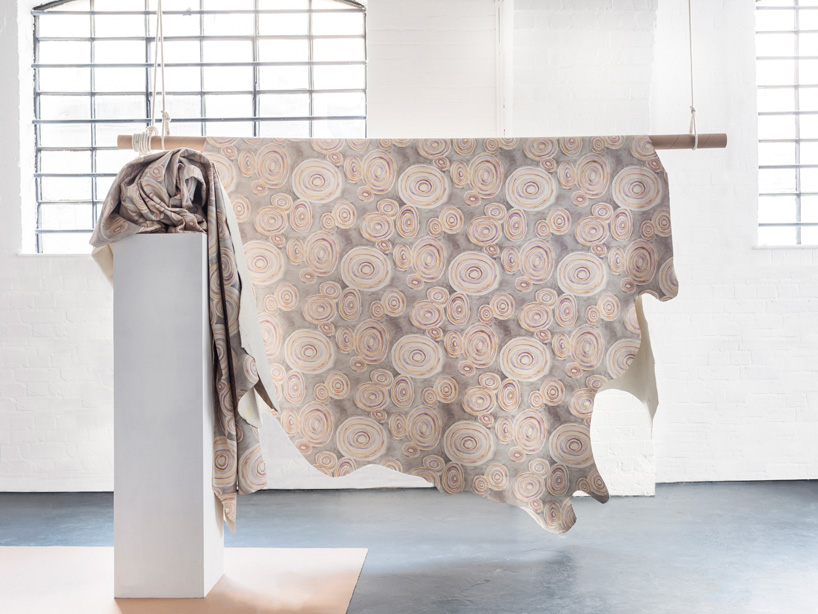 This new technique produces vivid colors, different patterns and new looks. After the graphics are digitally applied to the cowhides, they are finished with a durable coating that makes the leather upholstery easier to maintain by retaining the grain.
A group of popular designers such as tom dixon, faye toogood, timorous beasties, alexandra champalimaud and natasha baradaran, were invited to have their designs printed by Amberg and debuted at the London Design Festival this year.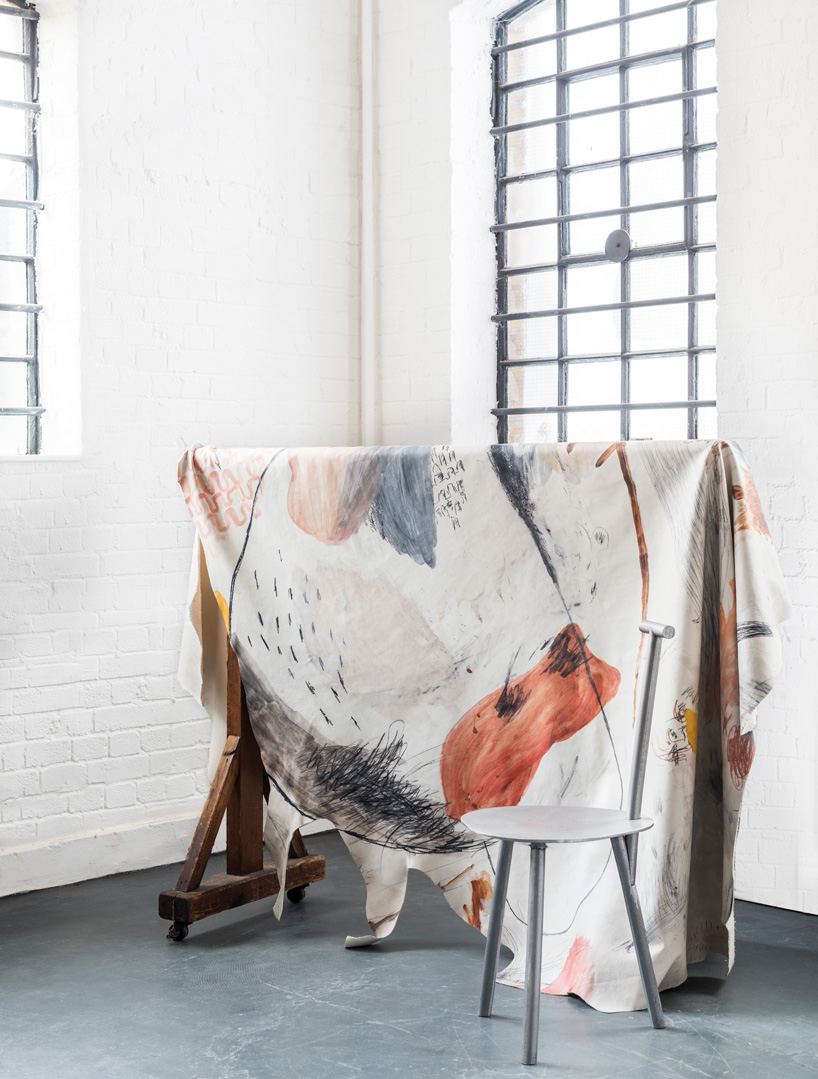 The digital printed leather technique will be used for a medley of furniture designs including some of the designers originally pieces as updated versions.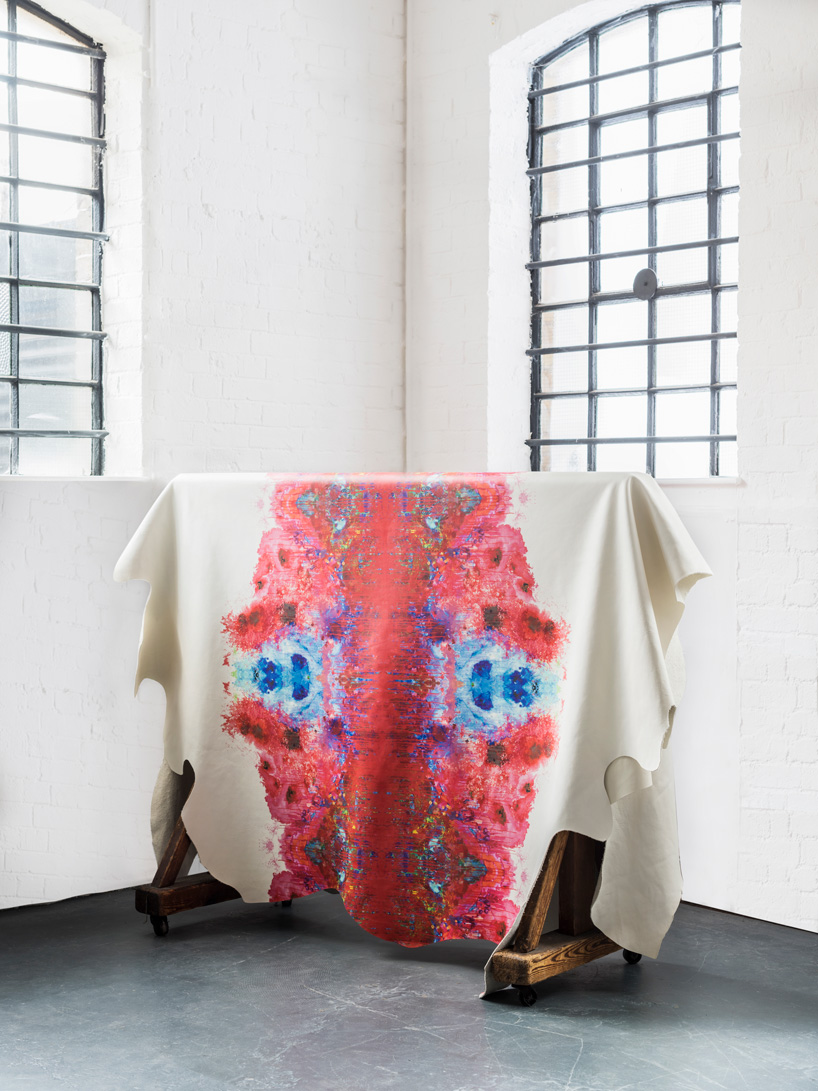 Tom Dixon, for example, has created four patterns, one of which mimics the look of crumbled leather and will be a new addition to the iconic Wingback Chair.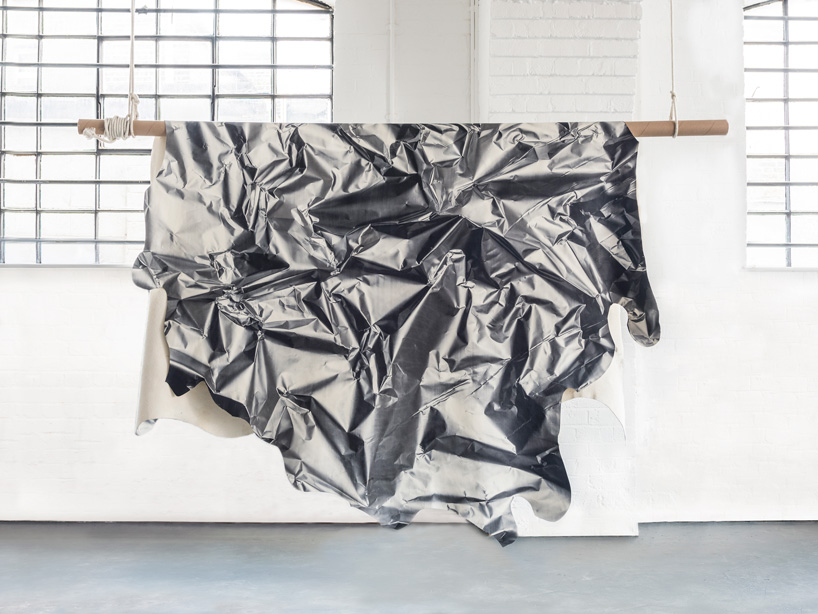 "The wonderful alchemy of some of the world's most prestigious designers combined with a printed leather that for the first time brilliantly illustrates the natural characteristics of the material I love, is something I'm so excited to share," says Amberg.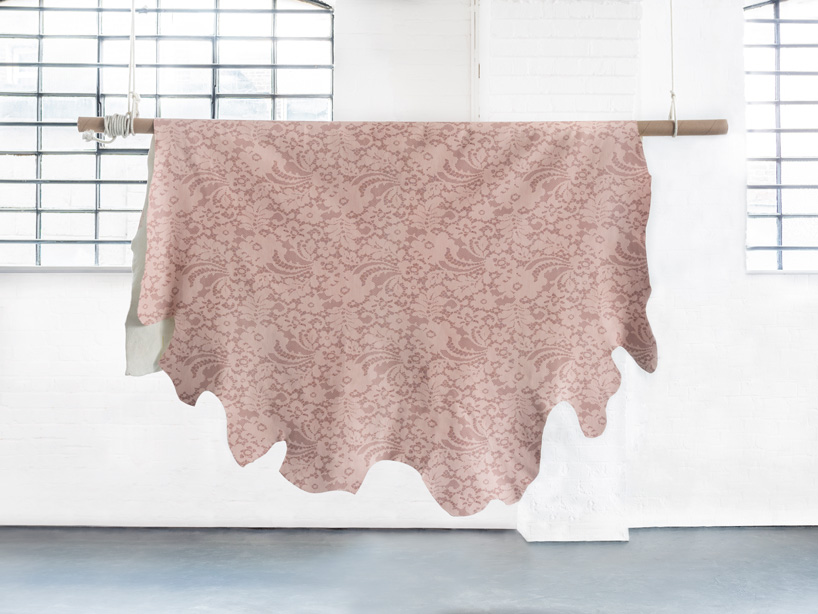 He goes onto say "the quality is something that should be seen and touched to be fully appreciated."