Design Week 2018 Clerkenwell, London Interactive Public Art Installations
From May 22nd to May 28th, the ninth edition Clerkenwell design week 2018 festival will host interactive public installations, architecture, design and furniture events, workshops and showroom presentations. Located in the bustling london hub, filled with thriving architecture, design and creative businesses.
The main attractions this year are the interactive public art installations paving the way along the route towards the exhibitors with over 90 companies involved. The companies participating focus on high-end furniture, flooring, lighting, decor and design brands.
"Behind Closed Doors," the interactive installation by Hakwood, a wood flooring and wall tiling company, is a 10 foot tall temporarily pavilion resembling a dutch town house naturally decorated with wooden tiles which are artistically arranged in vibrant colors. It features windows placed at varying heights with small interiors designed inside of them for visitors to look into it. One large doorway is built to walk through and into the surrounding exterior.
Another installation, "Scale Rule," is the winning concept conceived by london high schoolers and designed by several architecture and supported by architecture and design companies,  AKT II, grimshaw, jewson and WUP doodle.  The installation is a vibrant net of primary color strategically arranged in geometric patterns spiraling upward. Visitors can step inside allowing their eyes to trail observing the installation in the foreground highlighting the natural elements in the background. The theme of the design is sustainability, the concept represents layers of past, present and future.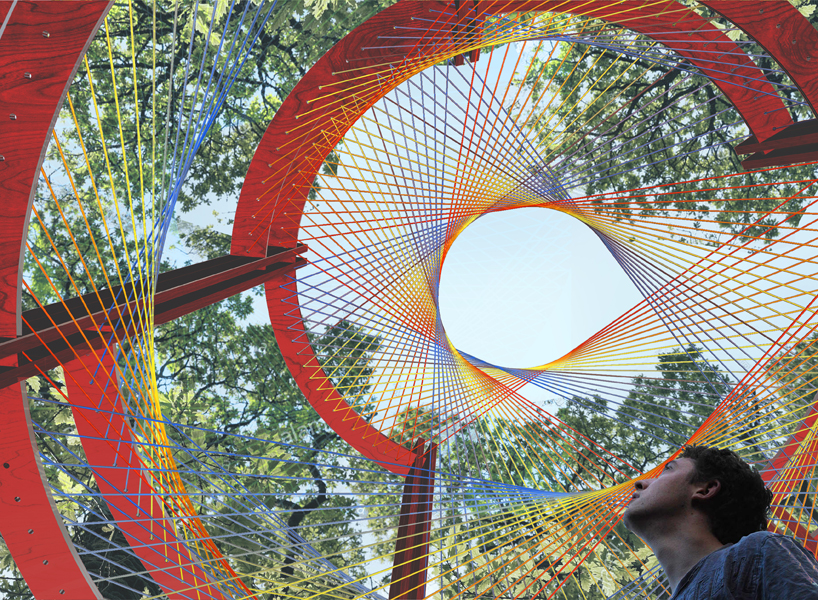 Designed by Lou Corio Randall, "Pipe Line," is an installation intended to inspire and be useful. Using one continuous piece of steel and painted in a bold colors, the designs are curved and molded into benches and bike racks for public use.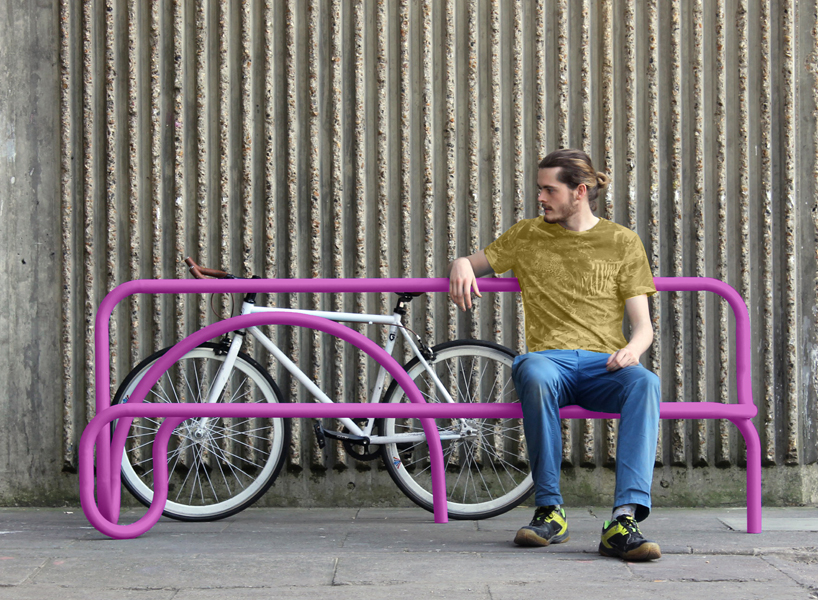 From inspiring installations to creative product launches, Clerkenwell design week 2018 is made to attract visitors near and far interested in architecture, interior design and innovation.